Media
&

Press

–

athics srl
Latest news, articles, press releases and branding resources.

September 20, 2021
Athics entra a far parte del portafoglio Gellify e Azimut Digitech Fund
Read More
Brand resources
Logos and graphics




discover

crafter.ai

and our company

athics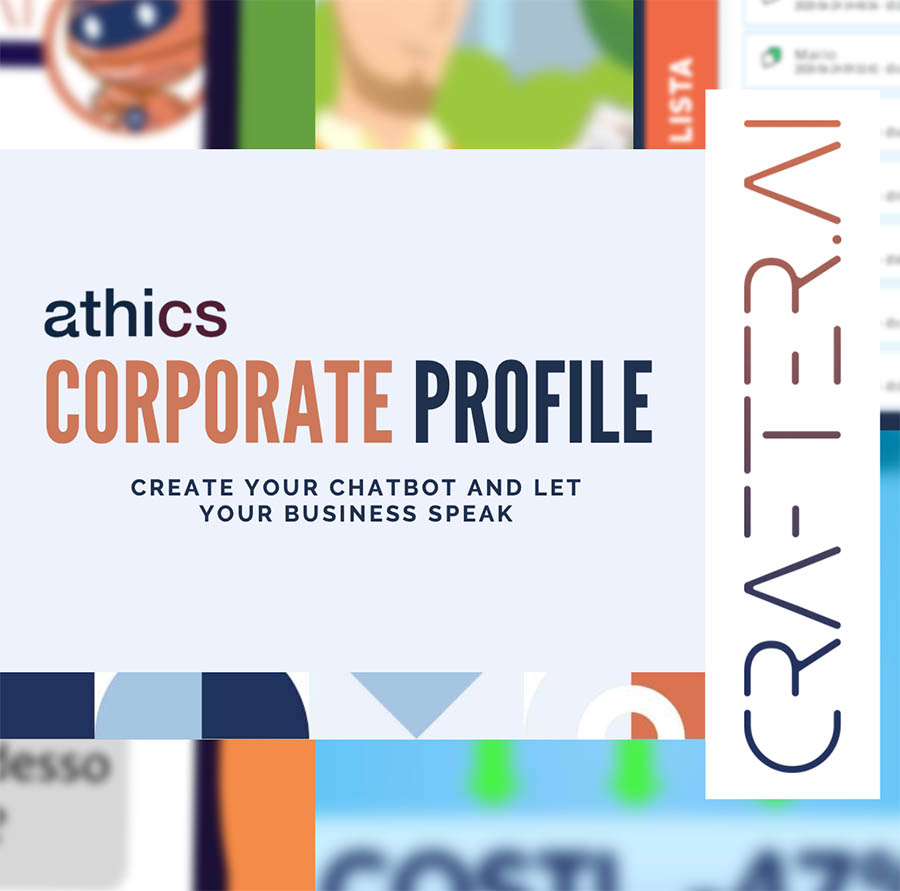 athics is a start-up dedicated to artificial intelligence solutions, born in May 2018 and part of Gruppo Yoda, based in Italy.
We build partnerships with internationally renowned universities and research centers.
We select the best technologies to fill the gap between academic research and market's demand.
Are you interested in scheduling an interview?
Are you writing an article about artificial intelligence and chatbot automation? Do you want to know more about crafter.ai?
We are here to help.

Success stories, insights, resuts and future scenarios
about chatbot and machine learning employment
in corporates' business' strategies.

Conversational AI in contact centers – Reasons why every call center operator should be supported by a virtual agent that actively guides the conversation in all phases: before, during and after the call.

VxA: a virtual agent for each business domain to confirm the evolution trend of this tecnology.

No code AI platforms bring the advantages of artificial intelligence and conversational AI to every organization and business field.