CONVERSATIONAL AI
FOR HUMAN RESOURCES

A more agile HR function is the secret to increasing organizational productivity.
HR chatbots are digital technologies that allow organizations to increase the efficiency of HR Operations, improving the employee experience.
AI is driving the digital transformation of organizations and changing the nature of work. Conversational AI supporting the HR function, in particular, helps to streamline the workload of the HR team and simplify access to employee information.
Implementing new technologies to support the workforce is one of the key ways organizations can respond to the needs of their employees.
Savings in training costs

60%

60%

Cutting in development costs

90%

90%

Increased productivity

70%

70%
Download your free assessment
 using our tool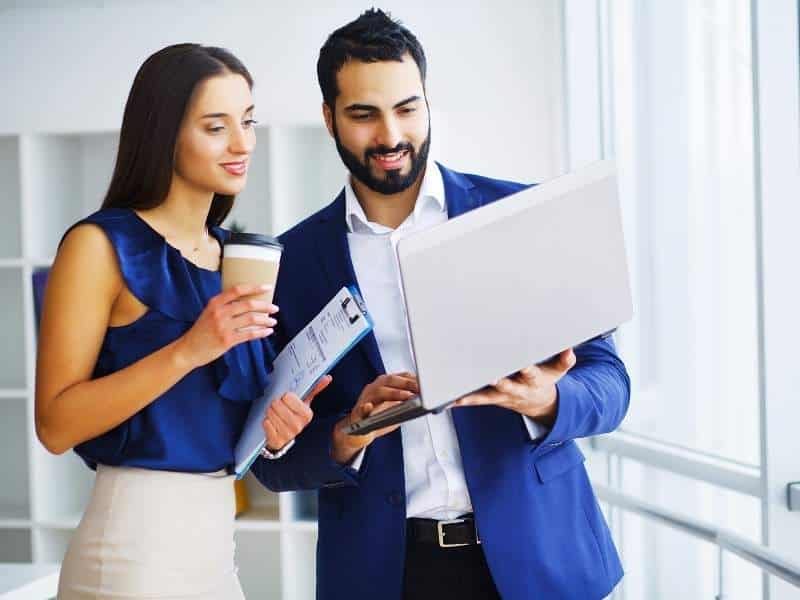 HOW TO START
automation of hr processes
According to Gartner research*, 69% of a manager's time is spent in activities that could be automated, thanks to new technologies.
Virtual assistants are becoming an increasingly important communication interface in multiple business functions and HR processes such as recruiting, onboarding, HR helpdesk and management of employees' Q&As etc.
Also, virtual assistants can simplify complex procedures such as data analysis activities, facilitating access to information from a single point of contact.
Request a call by clicking on the button below.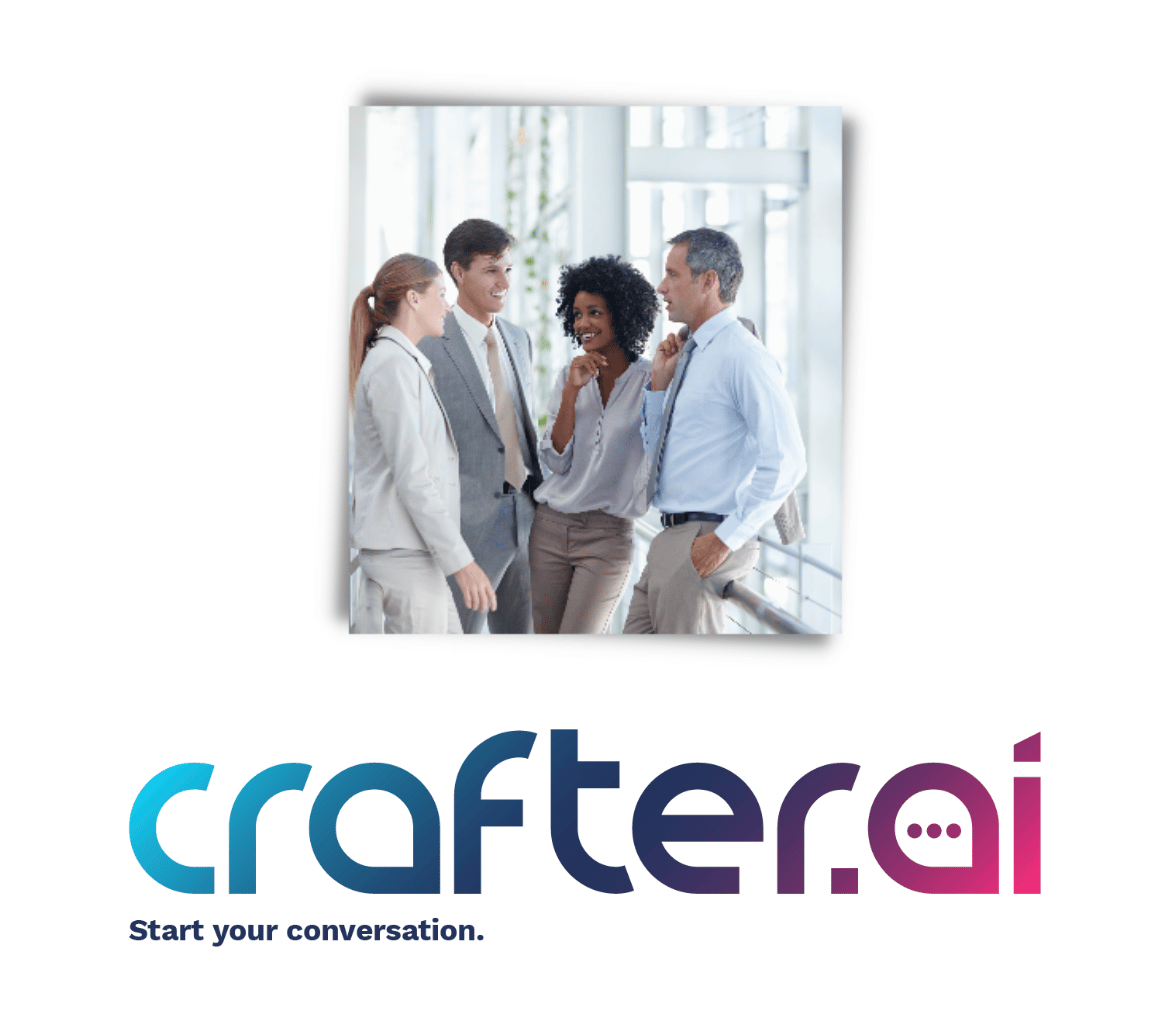 How to use virtual assistants in HR process management
Depending on the level of complexity and the type of requests to be managed, virtual assistants for HR can perform different tasks to support HR processes.
Q&A automation
Virtual assistants facilitate employees' access to information, and provide answers to frequent Q&As (general information about the company, organization chart, colleagues' contacts, office hours, information on payments and company benefits, how to access company tools, etc. .)
Selection and Recruitment
Among the recruiting automation tools, the HR recruiting chatbot facilitates the pre-screening activity through chat surveys, manages the scheduling of interviews, schedules appointments, sends automatic follow-up e-mails, compares data and information to facilitate the decision-making of the recruiters.
Onboarding
The virtual assistant supports the onboarding process, provides answers to new hires' FAQs, supports the compilation of documentation, manages appointment scheduling, schedules training meetings.
Learning & development
The HR chatbot supports HR training and development activities by providing information on the course calendar, facilitating booking and enrollment, sending notifications and reminders based on individual learning objectives, launching feedback and verification surveys.
Feedback & Performance Reviews
Virtual assistants can be used to conduct feedback surveys and sentiment analyses, as well as, to collect new ideas and proposals. HR managers will be able to consult the data collected from the conversational insights dashboard.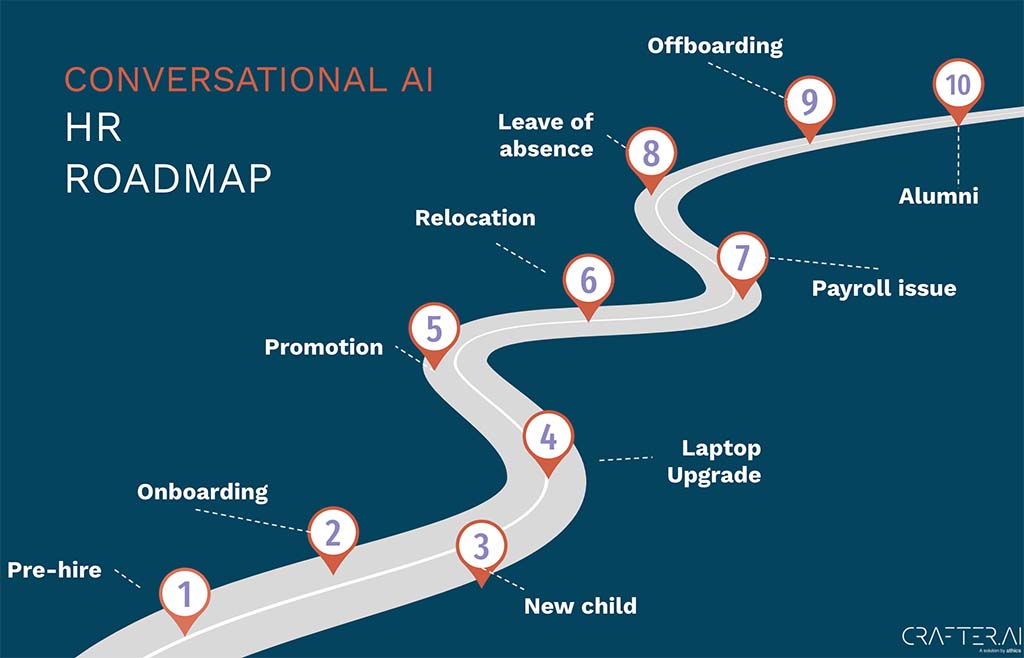 Personalized assistance
HR virtual assistants support daily operations, by automating repetitive tasks, automatically sending e-mails, scheduling appointments, reporting relevant events.
SOCIAL MEDIA
Thanks to the ease of integration via API within the most popular social platforms, organizations can use virtual assistants to engage their employees through their favorite channels (Facebook, Whatsapp, Telegram, Slack, Instagram, etc…)
Regardless of the channel used, employees can always ask the bot for a quick answer and help.
Conversational HR experience allows you to offer your employees an easily accessible, seamless, and informal communication interface.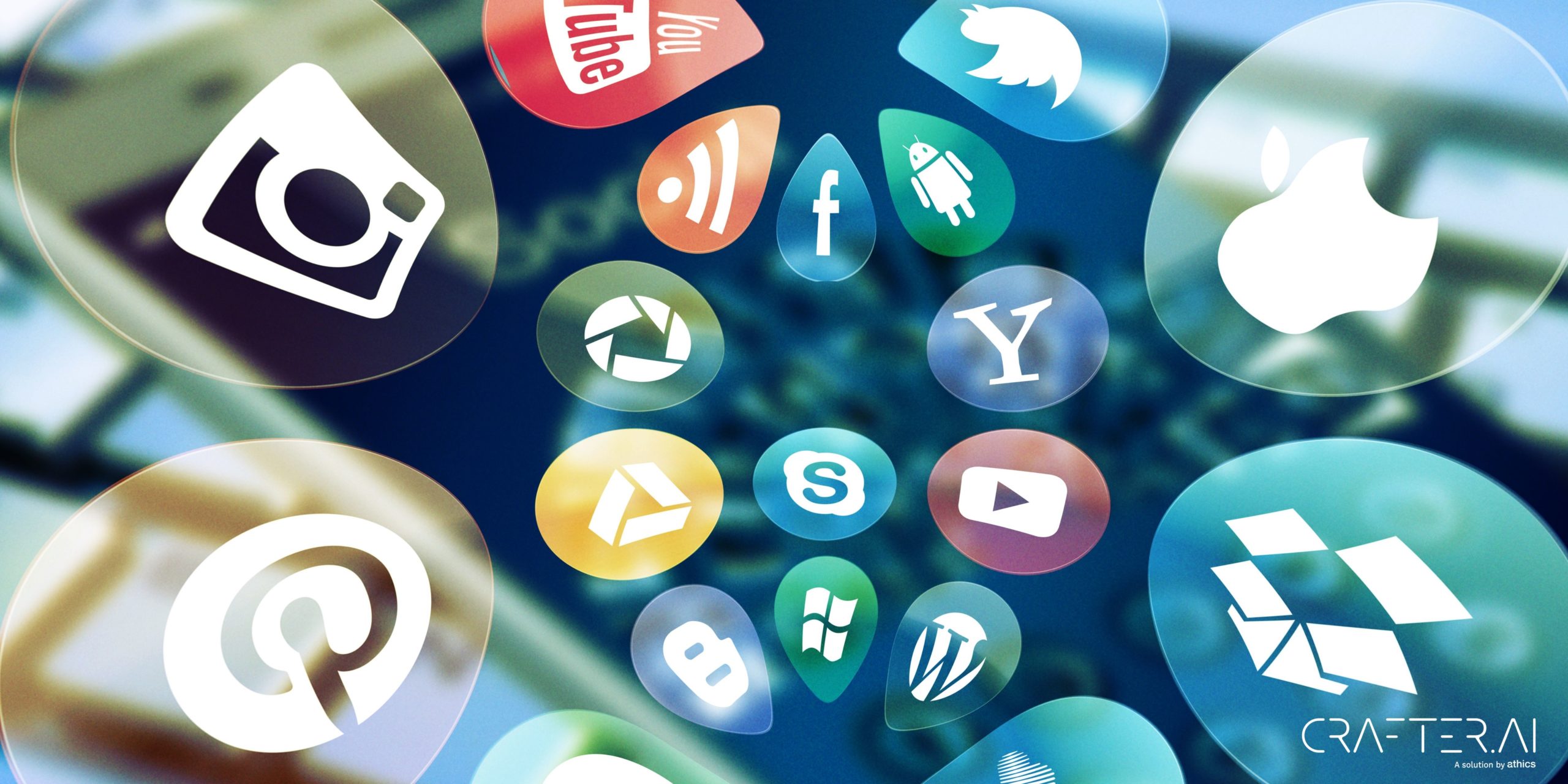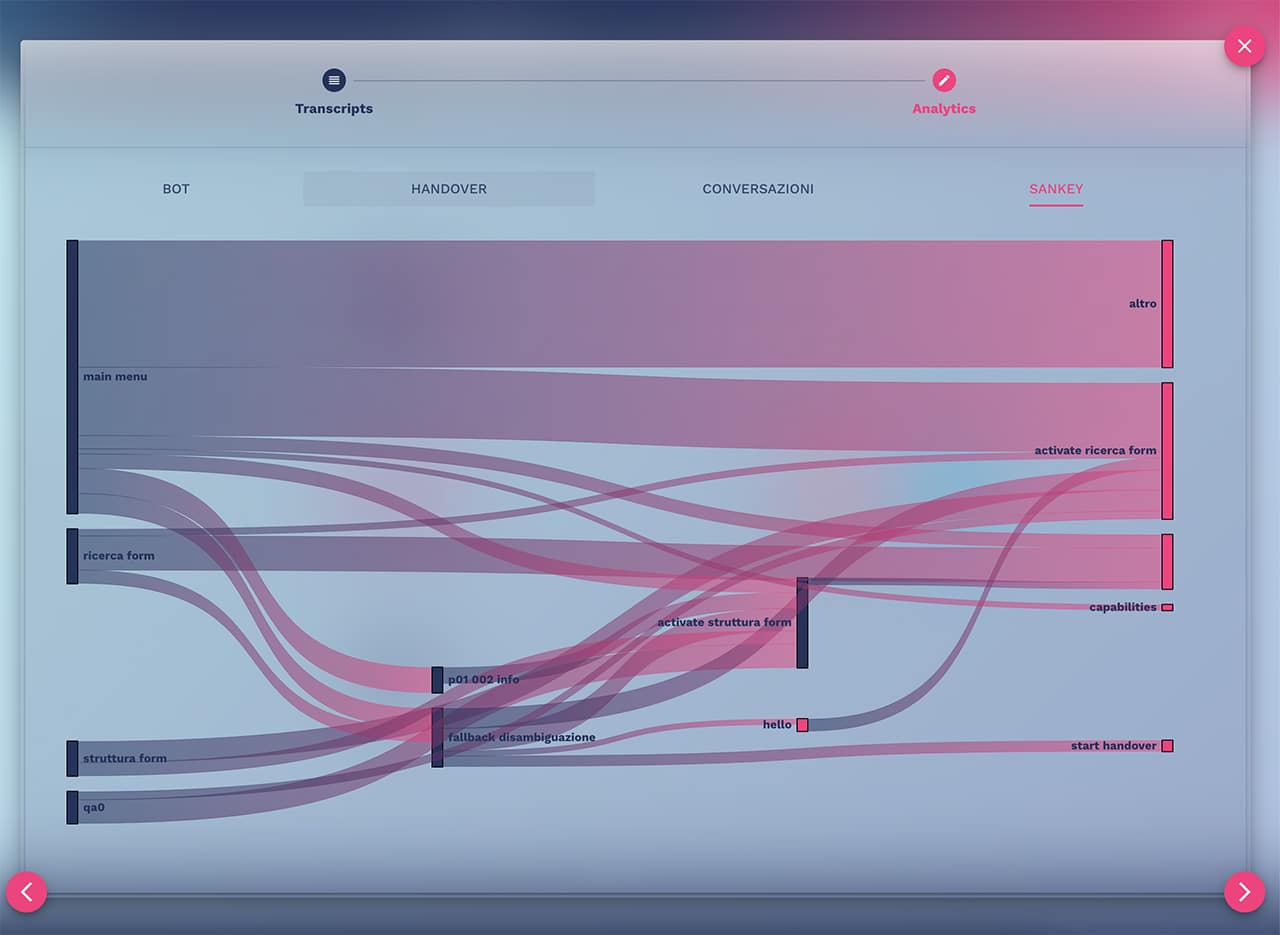 CONVERSATIONAL INSIGHTS
Analytics allow you to have a clear view of what happens in conversations, while respecting employee privacy.
Knowing what interest your employees most, will allow you to listen to them better and outline the best strategies for HR management.
The analytics data allows you to access an overview of employee conversations based on personal data, role in the company, performance, and feedback.
As an HR artificial intelligence tool, virtual assistants favor the aggregate analysis of HR metrics, such as retention rate, employee turnover, sentiment survey, resource census, final payslips, etc.
The data can be downloaded in various formats which can be consulted, shared, or imported into your favorite management software.
EMPLOYEE ONBOARDING & HR HELP DESK
The Onboarding Virtual Assistant supports HR managers in new hires' onboarding procedures.
New hires can easily get answers to frequently asked questions, such as, for example, requests for information about working hours and office organization, requests for access to company tools, information on benefits, clarifications on payslips and payments, etc.
Automating these "HR helpdesk" activities allows employees to receive the assistance and information they need 24/7.
HR managers, on the other hand, recover time and resources to devote to higher value-added activities.
RECRUITMENT & TALENT ACQUISITION
The virtual assistant supports the screening and selection of candidates within the recruiting process.
The virtual assistant shows the list of open positions in the chatroom. The candidate will be able to select the open position from those available and answer the pre-screening questions proposed by the virtual assistant.
Once the survey has been completed, it will be possible to upload a resume directly in the chatroom.
The solution provides a dashboard to collect and analyze job applications, that will be sorted according to the score attributed by the virtual assistant on the basis of the information matching the job posting requirements.
The HR manager has a clear and functional analysis framework for his decision-making.
Download a full guide about the most suitable
Virtual Assistants business application for you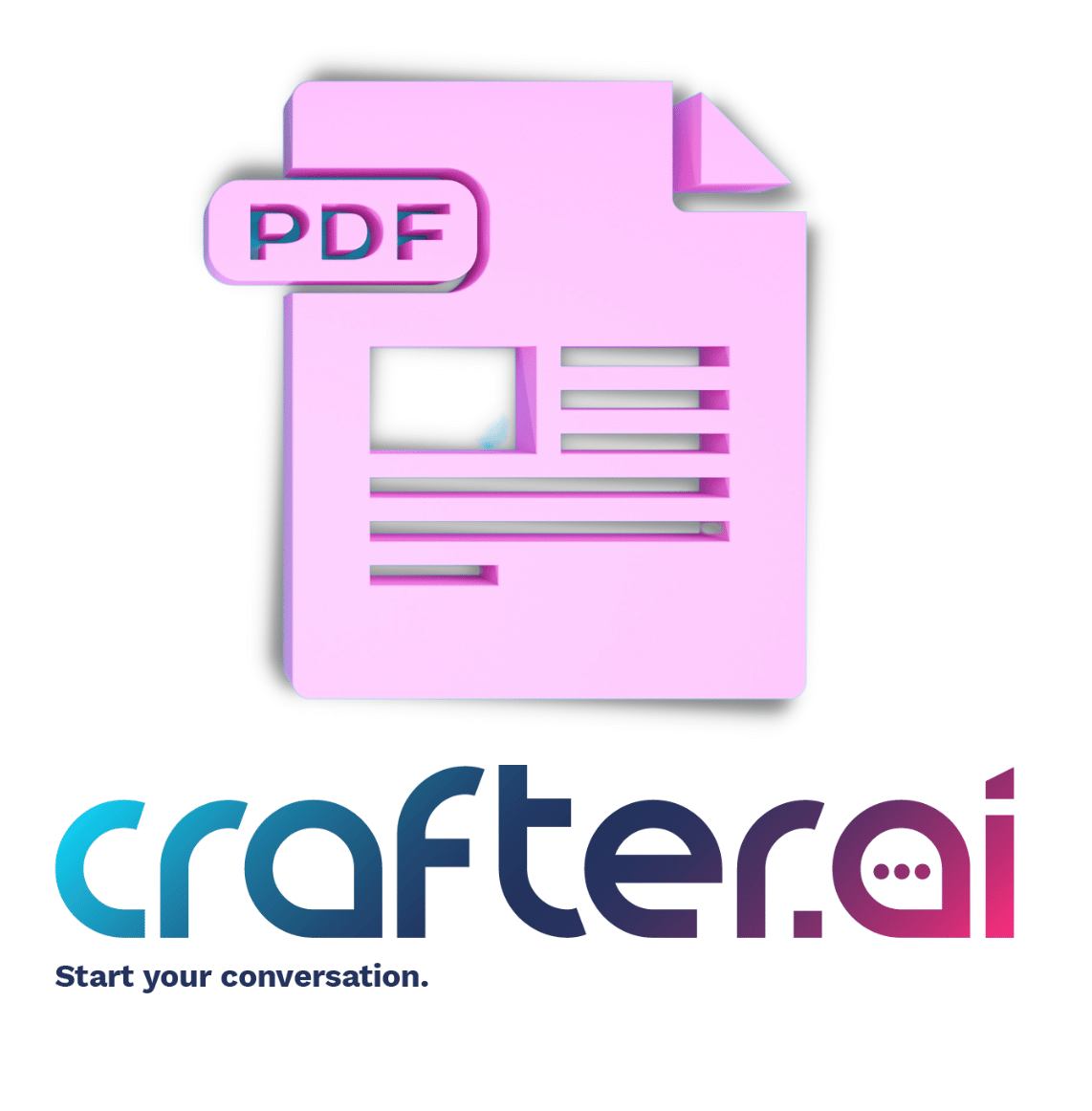 PROFILING
PSYCHOMETRIC
IN REAL TIME


Thanks to the analysis of functional words, our virtual assistants are able to retrieve a detailed analysis of the interlocutor's profile and to adapt the language and tone of response messages.
Within a few conversational exchanges we are able to identify more than 80 psychological traits to tune in and facilitate communication with the user.
JUST LIKE THE HUMAN LANGUAGE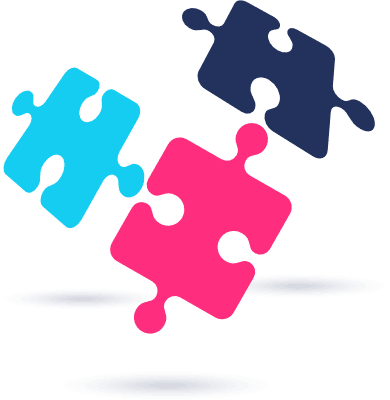 INTEGRATIONS
Integrate your ERP, CMS, CRM Systems and much more!
Our bots can use the API of your systems to access information which can be used in the conversations to better manage communication with users.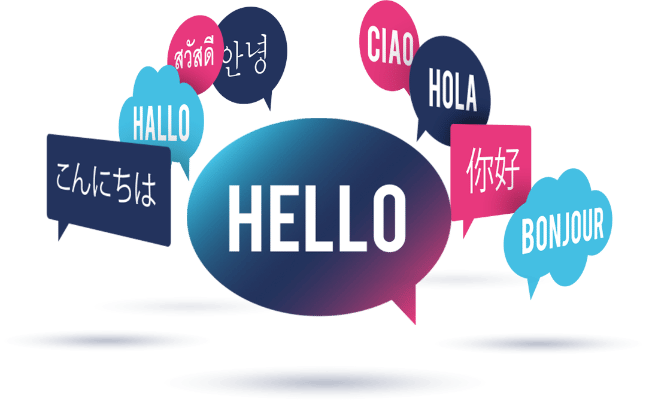 MULTI LANGUAGE
Our bots can speak all of the most common languages.
Wherever your customer is from, you will always have an answer for them!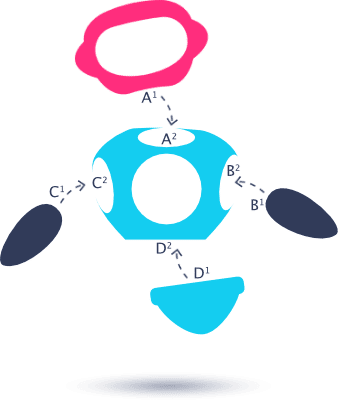 CUSTOM BOT
Do you have a specific business need?
Request a custom brain tailored to you and your business processes!

MULTICHANNEL
Make your digital channels smarter and more efficient! Whether a website, a mobile app, Whatsapp, Messenger or Telegram, …
The artificial intelligence of crafter.ai™, online 24 hours a day, 7 days a week can manage your communication for you.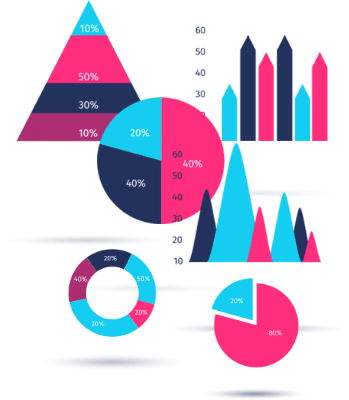 ANALYTICS
Analytics are available whenever you need them. You can consult and download the details of the conversations, messages, handovers and leads generated by the bot.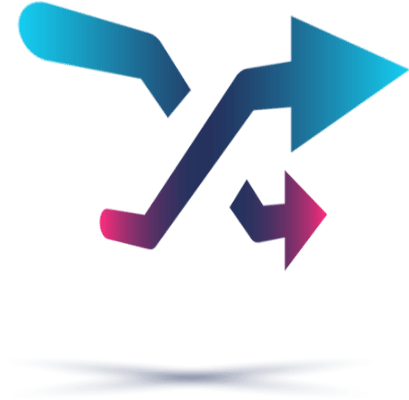 HANDOVER
Chatbots made with crafter.ai™ know when they need human support and when humans need theirs: not only do they understand when a user wants to talk to an operator, but they also suggest the best answer that operators should give to the user, based on his profile and active marketing initiatives… all real time!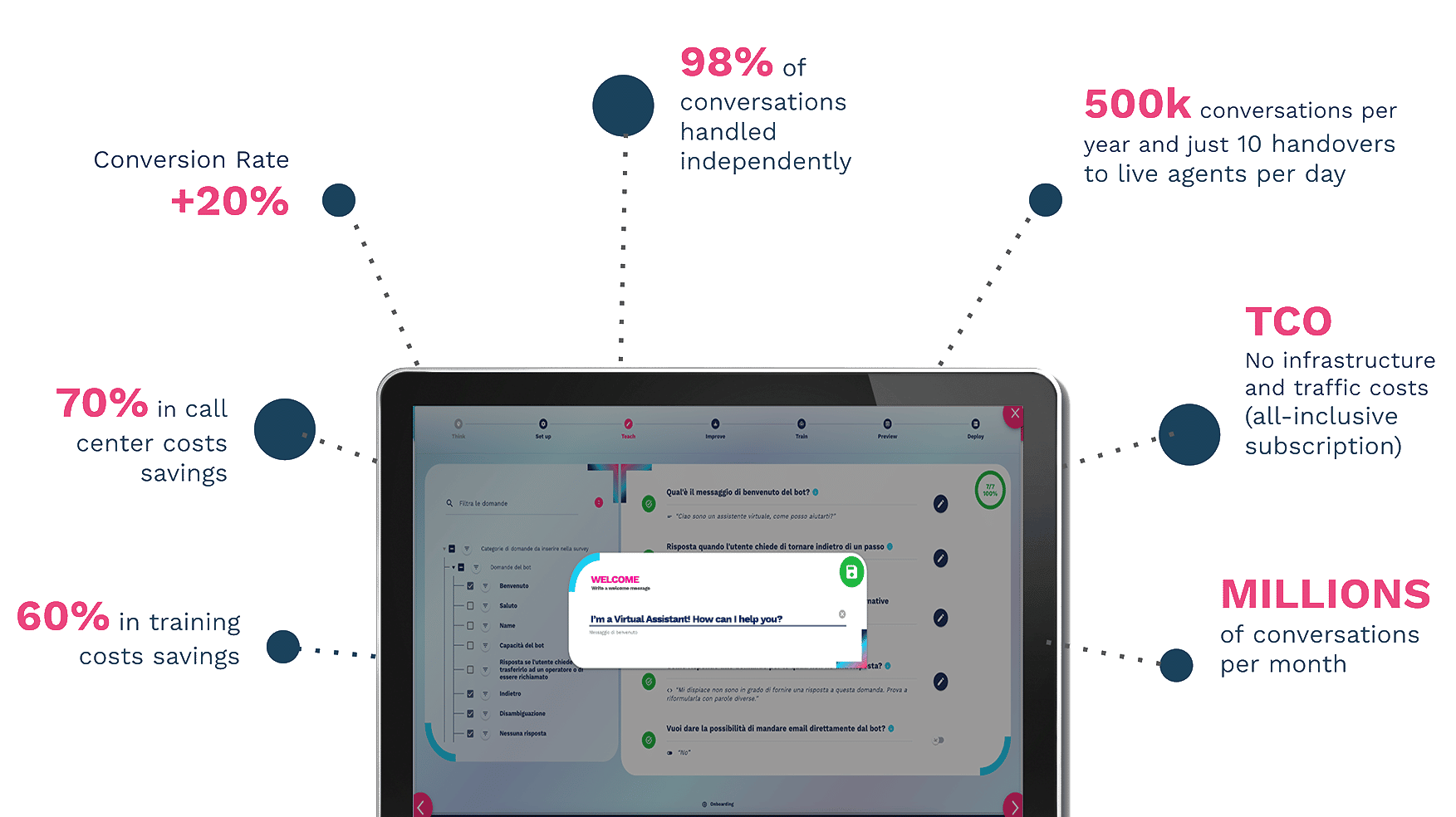 "

CRAFTER.AI

 

IS THE 

FASTEST WAY

 

TO BRING ARTIFICIAL INTELLIGENCE IN YOUR COMPANY "