Call center
gets

Smart

with

Conversational AI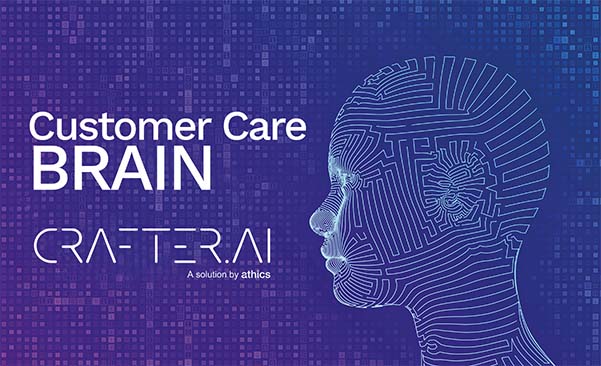 With CRAFTER.AI™ Customer Care Brain your call center gets smarter.
The Conversational AI agents created with CRAFTER.AI ™ manage the volumes of repetitive requests and free the time of your resources for more added value activities.
The interaction in natural language and the availability of insights and customers' data allow for personalized relationships with the each customer.
The service is available 24/7 for a full customer satisfaction, while operators' intervention is limited in case of need only.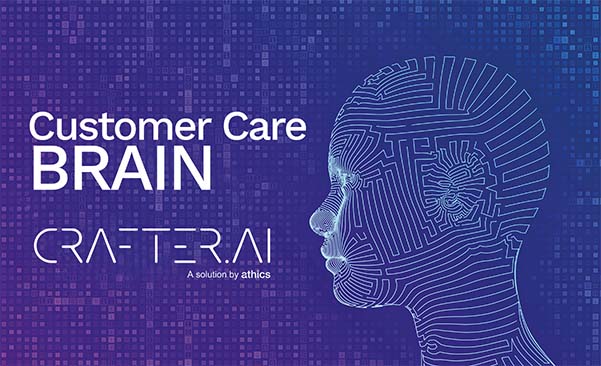 Automate conversations
with Conversational

AI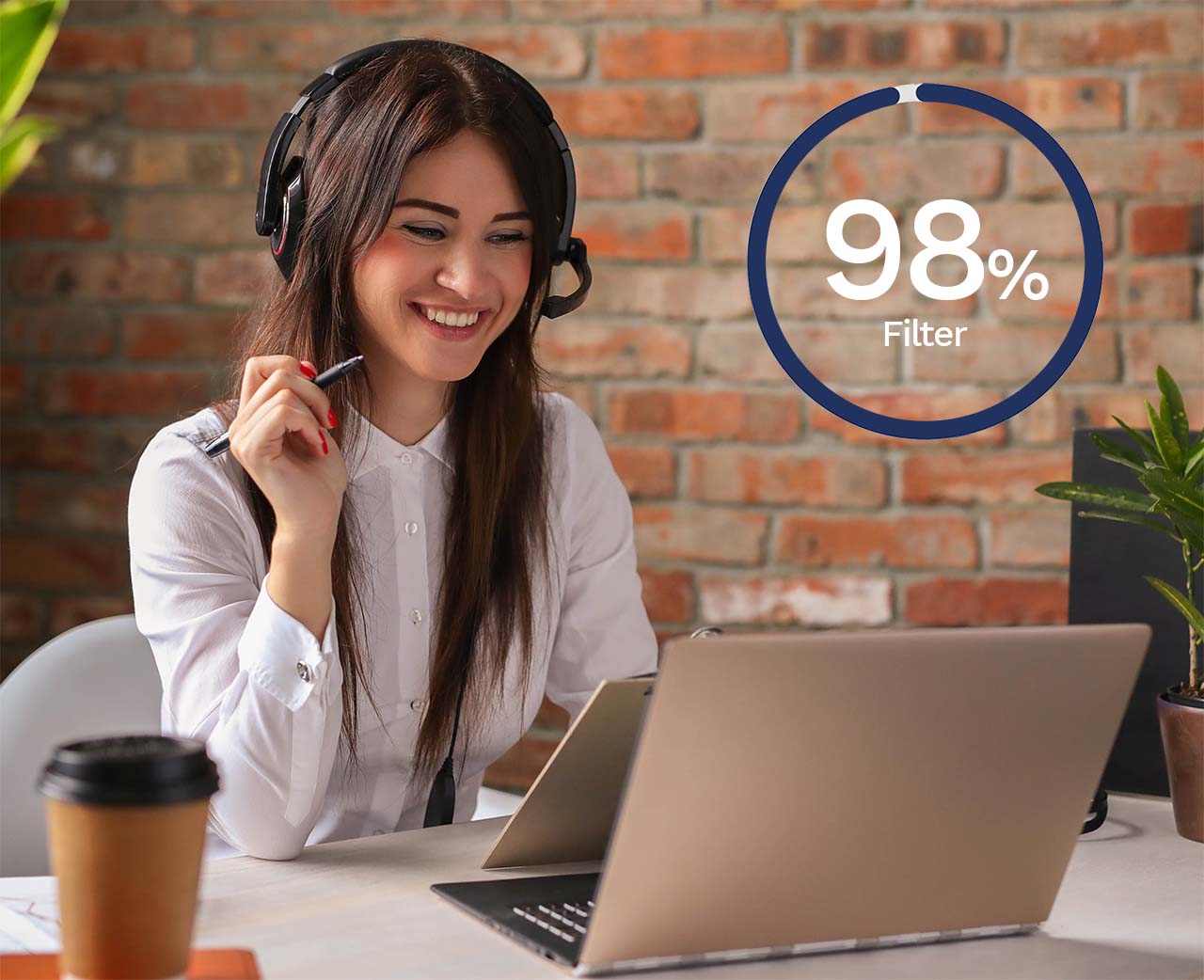 Our Conversational AI agents can manage as much as 98% * of customer requests.
Less than 2% * of requests require the intervention of call center agents.
* Data from real customers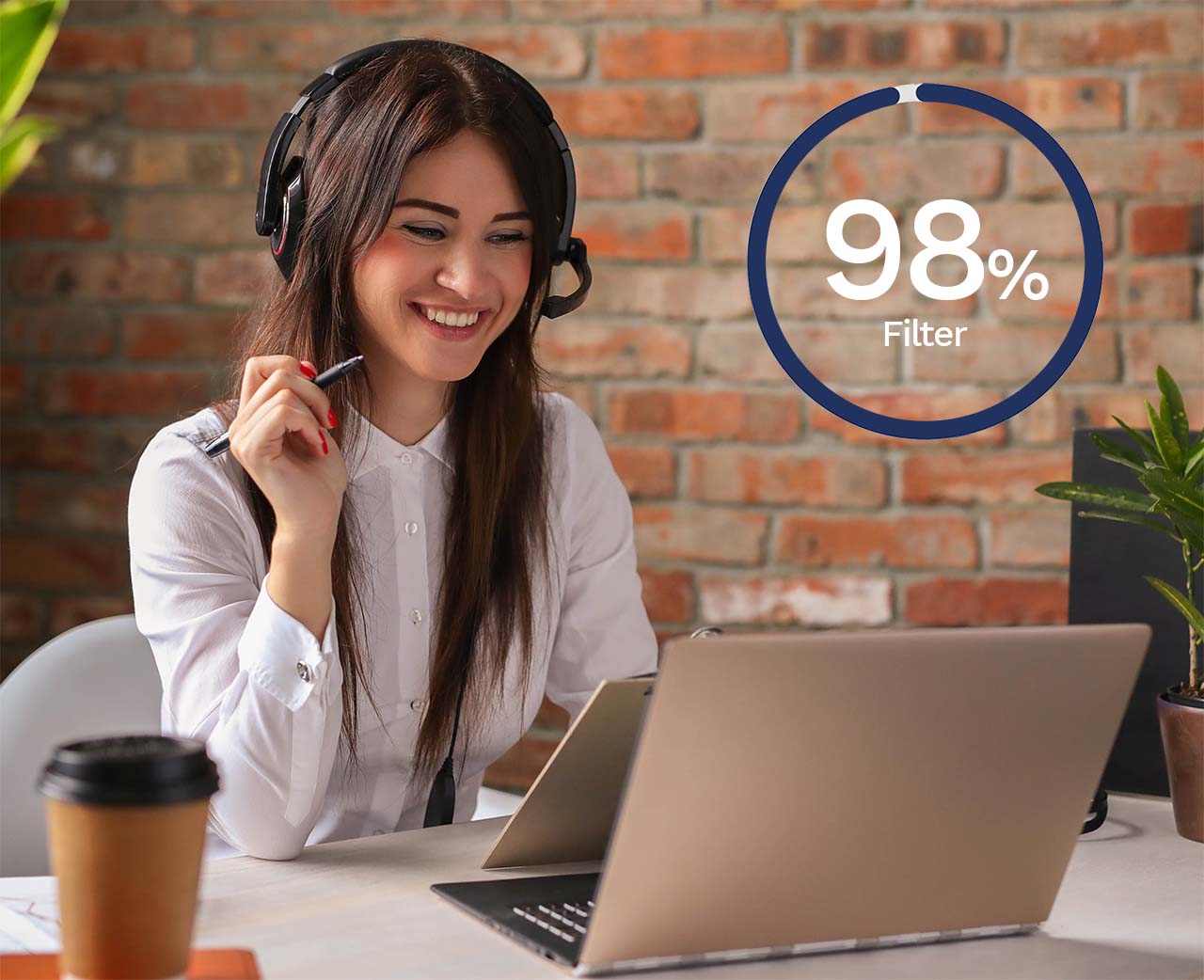 CRAFTER.AI™ use case results
Manage conversations independently
Savings on training costs

60%

60%

Reduction of development costs

90%

90%

Increase in Conversion Rate

23%

23%

Increase in productivity

70%

70%
Pre-sales
automation with


Virtual Agents
Virtual Agents assist the customer in all stages of the purchasing process.
CRAFTER.AI ™ Customer Care Brain can autonomously create price quotations and inform the customer about current prices and active offers. Virtual agents can up-sell and cross-sell products and support the customer while filling up a form.
post-sales Automation
with

Conversational AI

CRAFTER.AI ™ Customer Care Brain answers to customers' FAQs and provides personalized information.
Conversational AI agents retrieve and update the information they need from the internal management systems and respond differently, depending on the user's profile and in consideration of the sales funnel stage the customer is at.

CONVERSATIONAL AI
AGENTS




FOR

CUSTOMER CARE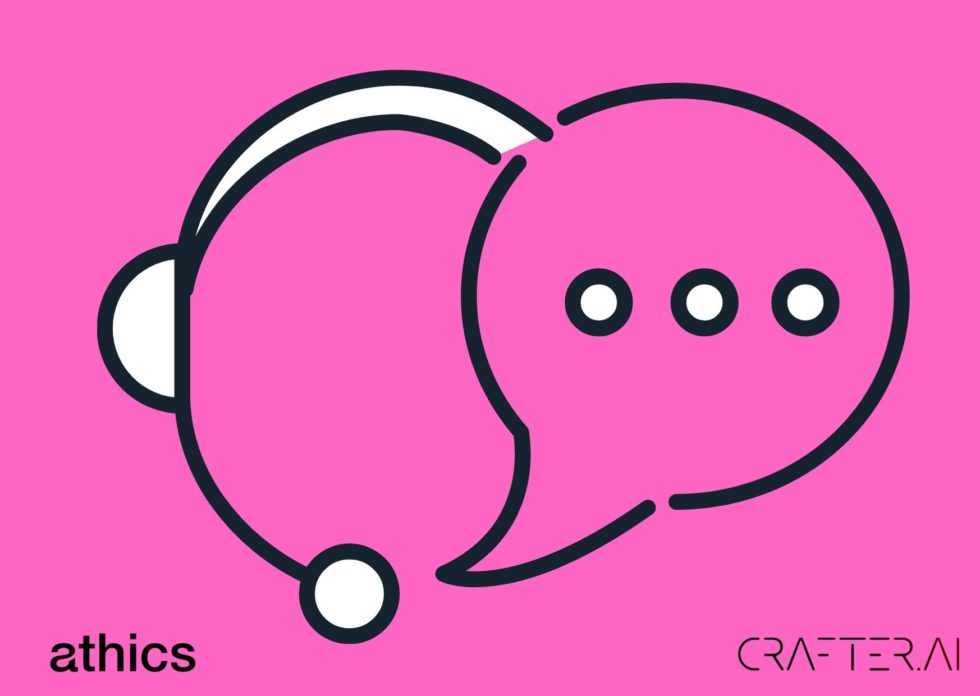 According to IBM data, companies spend $1.3 trillion on 265 billions of customer service
calls every year, generating costs for 1,3 trillions of dollars. 
These costs may be dramatically reduced
thanks to Conversational AI Agents.
Automated HELP DESK
 with

Conversational AI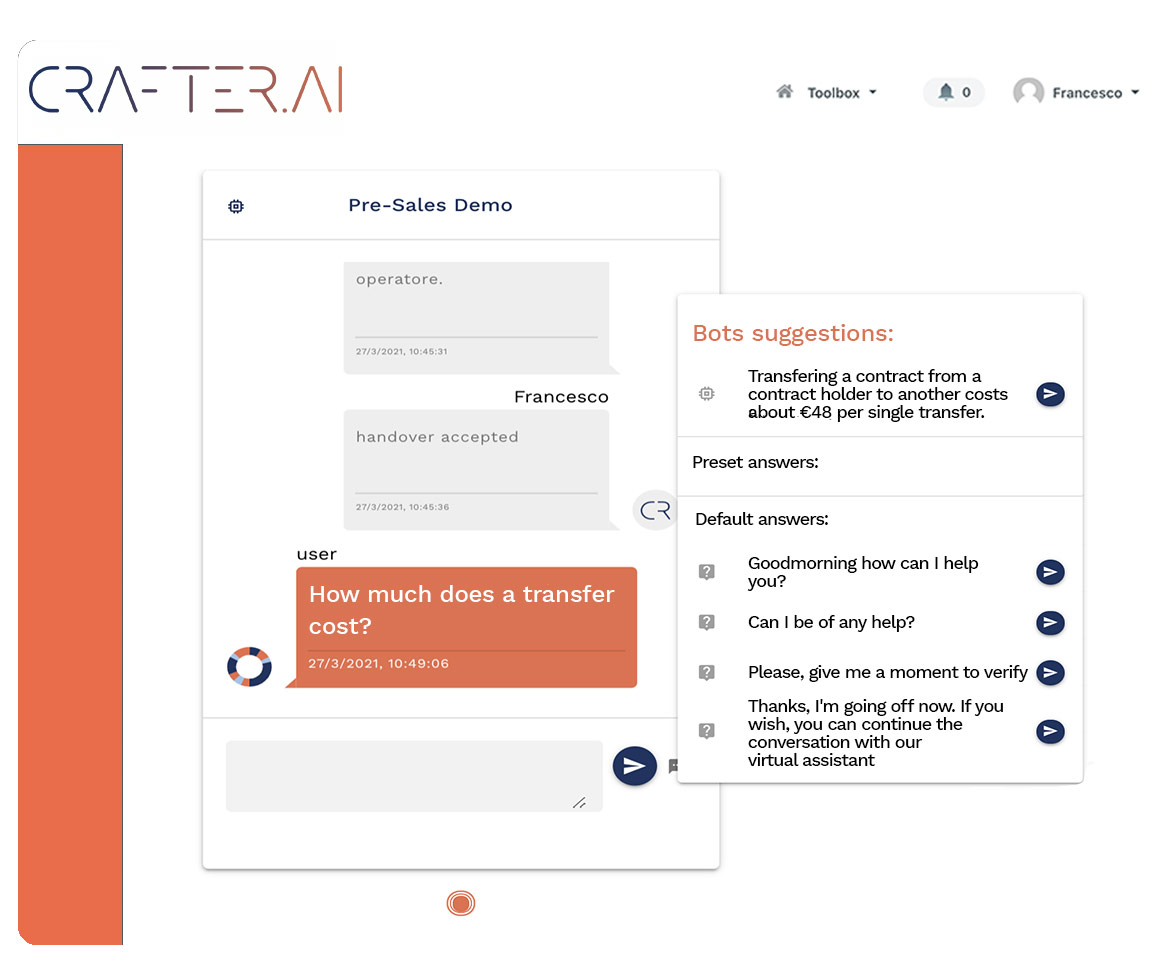 Conversational AI agents provide real-time support to both customers and operators.
The Customer Care Brain takes care of customer requests by reducing the number of open tickets.
At the same time, the help desk staff can access the conversation history, retrieve information about customers' website's navigation and view customers' actions on page. 
In case of need, the Customer Care Brain transfers the conversation to an operator and stays active in background to suggest the correct answer.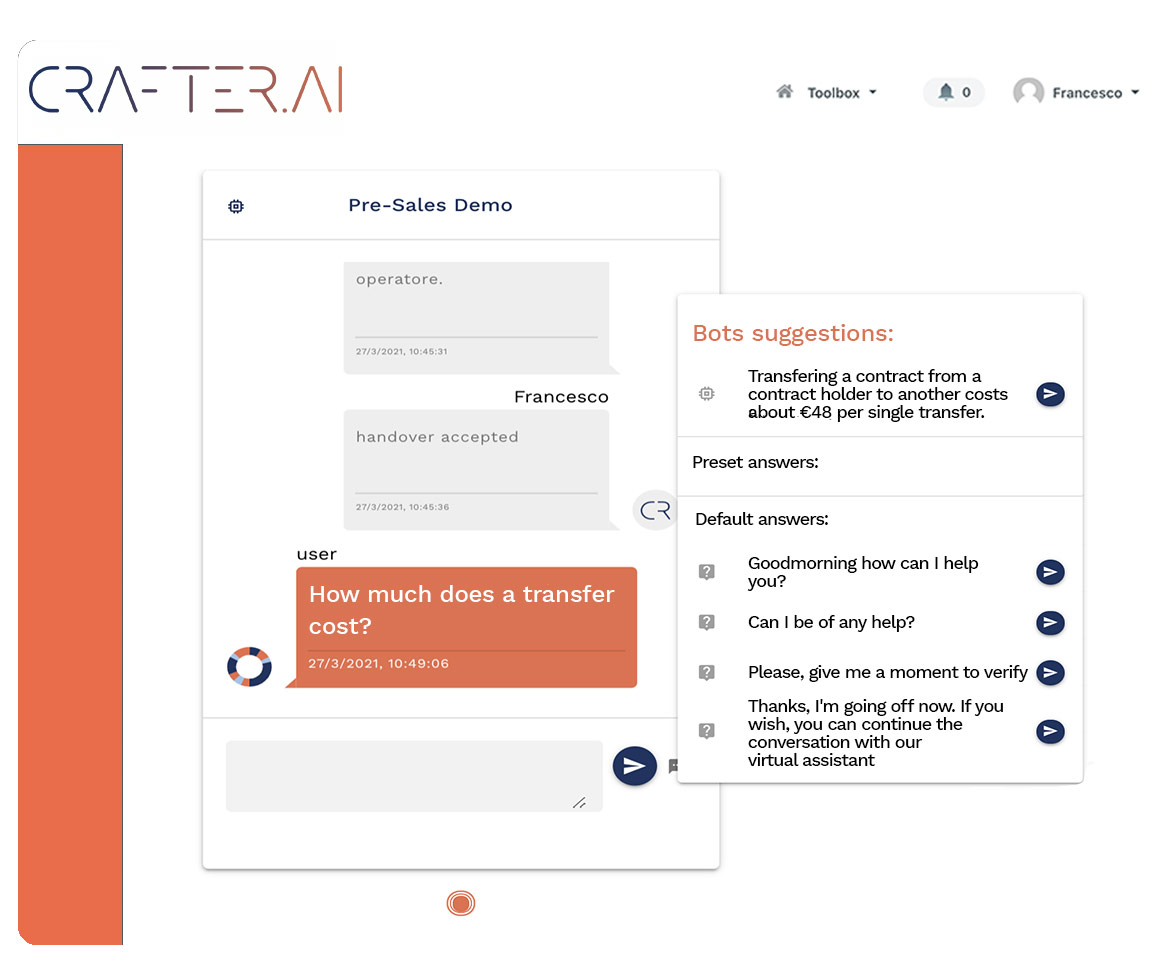 CRAFTER.AI ™


multi-channel

and

integrations

Conversational AI agents allow for building one-to-one relationships with each customer through their favorite channels (Facebook, Instagram, Whatsapp, Telegram etc.)
Furthermore, virtual assistants can be integrated into sponsored ads on social media and increase the conversion rate of marketing campaigns, engaging the user in natural language conversations.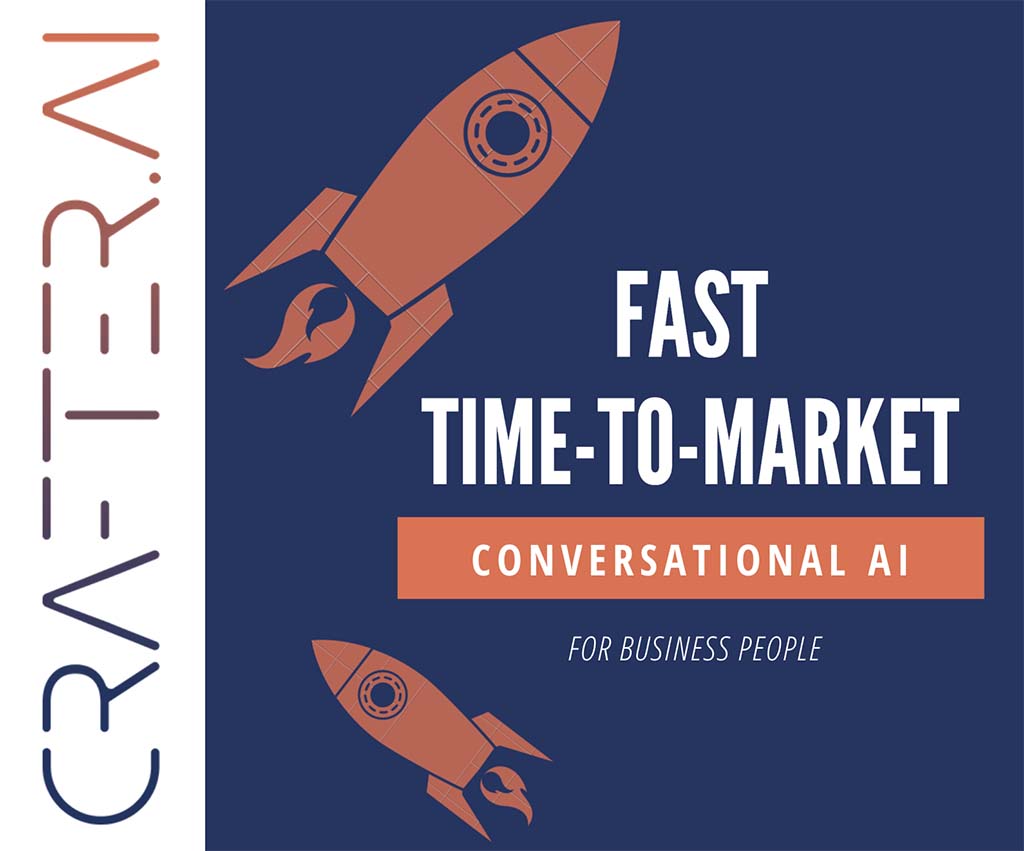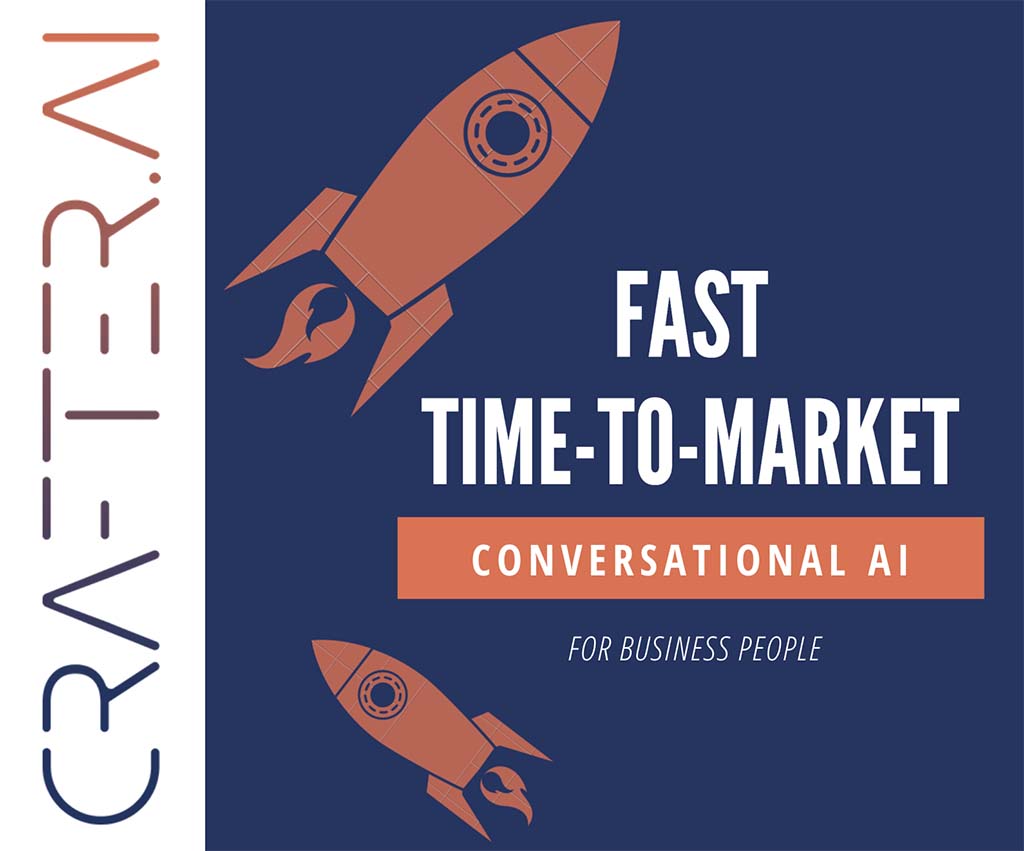 With CRAFTER.AI ™ you can select from a ready to use brains' library the functionality that best suits your needs (Q&A, lead generation, handover etc.)
You can easily deploy your virtual assistant in 6 simple steps. For any customization you may need, we are available to create your own conversational AI solution in a few weeks.


You can integrate your ERP, CMS, CRM systems and much more.
Our bots can use the API of your systems (Sap, Microsoft Dinamycs, salesforce.com, etc…) to obtain the information useful to manage the conversation with your customers in the best way.
Our platform contains a number of brains (brains or features) to automate your business processes.
Contact us if you need a custom brain for your specific business domain.
CRAFTER.AI™ Conversational AI agents can speak any language.
Contact us if you need your virtual agent to interact in a specific language.