Pre-sales service chatbot


The virtual assistant Gea, developed with the Crafter.ai platform, has been in production on Sorgenia's web channels since the beginning of 2020.
The solution responds to the goal of optimizing the digital experience of users, improving the distribution of contact center workloads.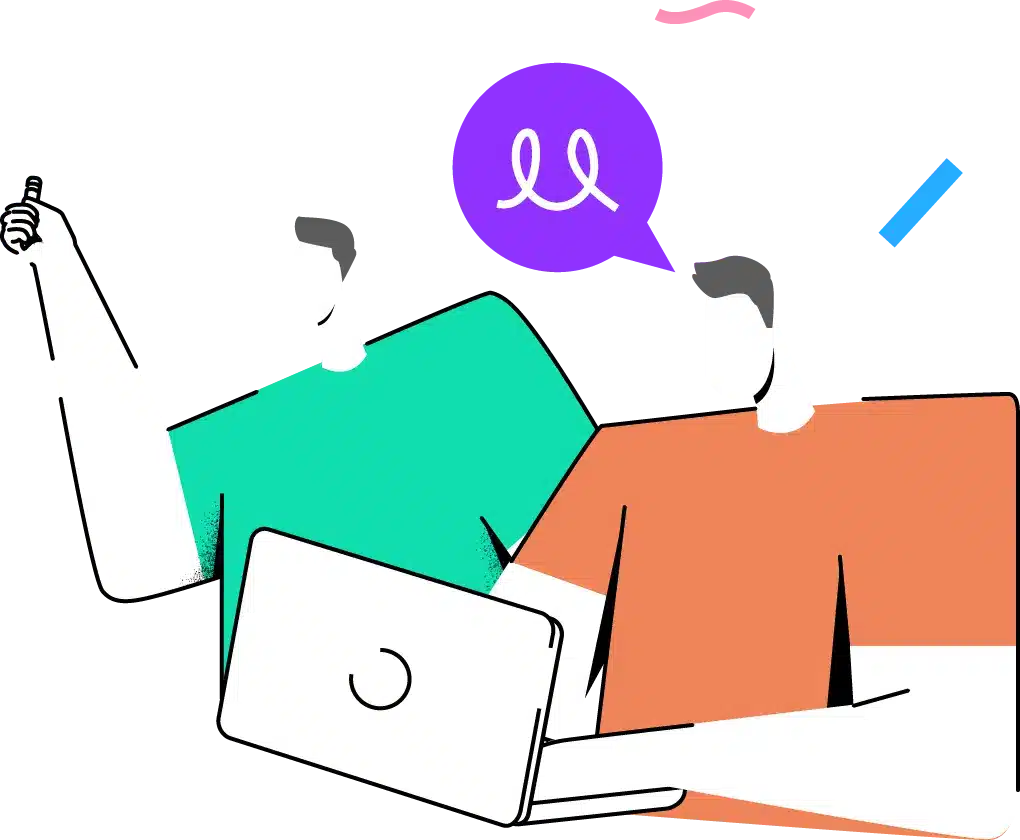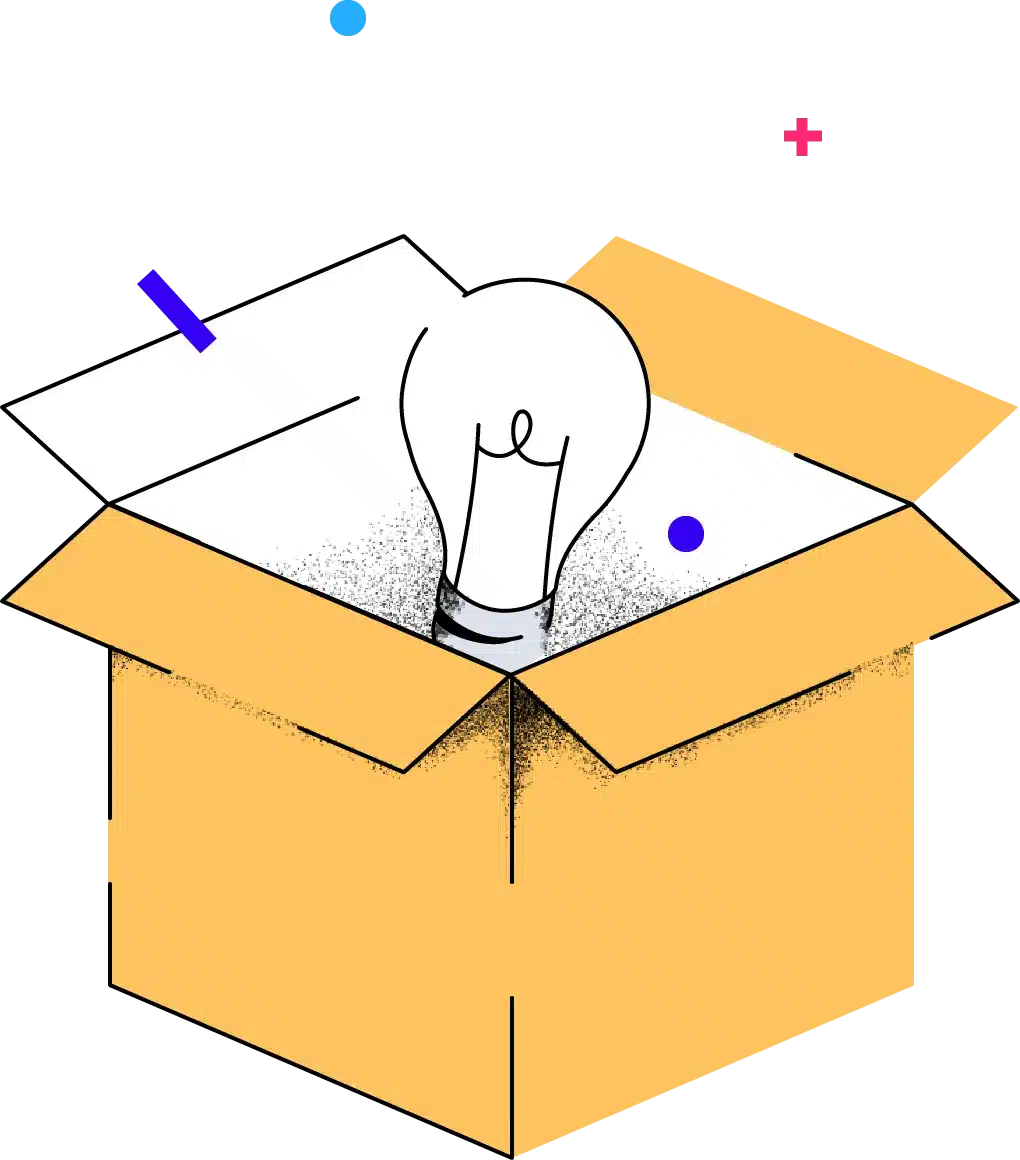 Sorgenia's focus on digital and new technologies, together with the goal of maximizing the customer experience of the most digitized users, have favored the decision to integrate a new tool based on artificial intelligence, to complete Sorgenia's customer service.
For over 3 years, the chatbot Gea has supported the customer journey of Sorgenia's customers, as part of the company's pre-sales service.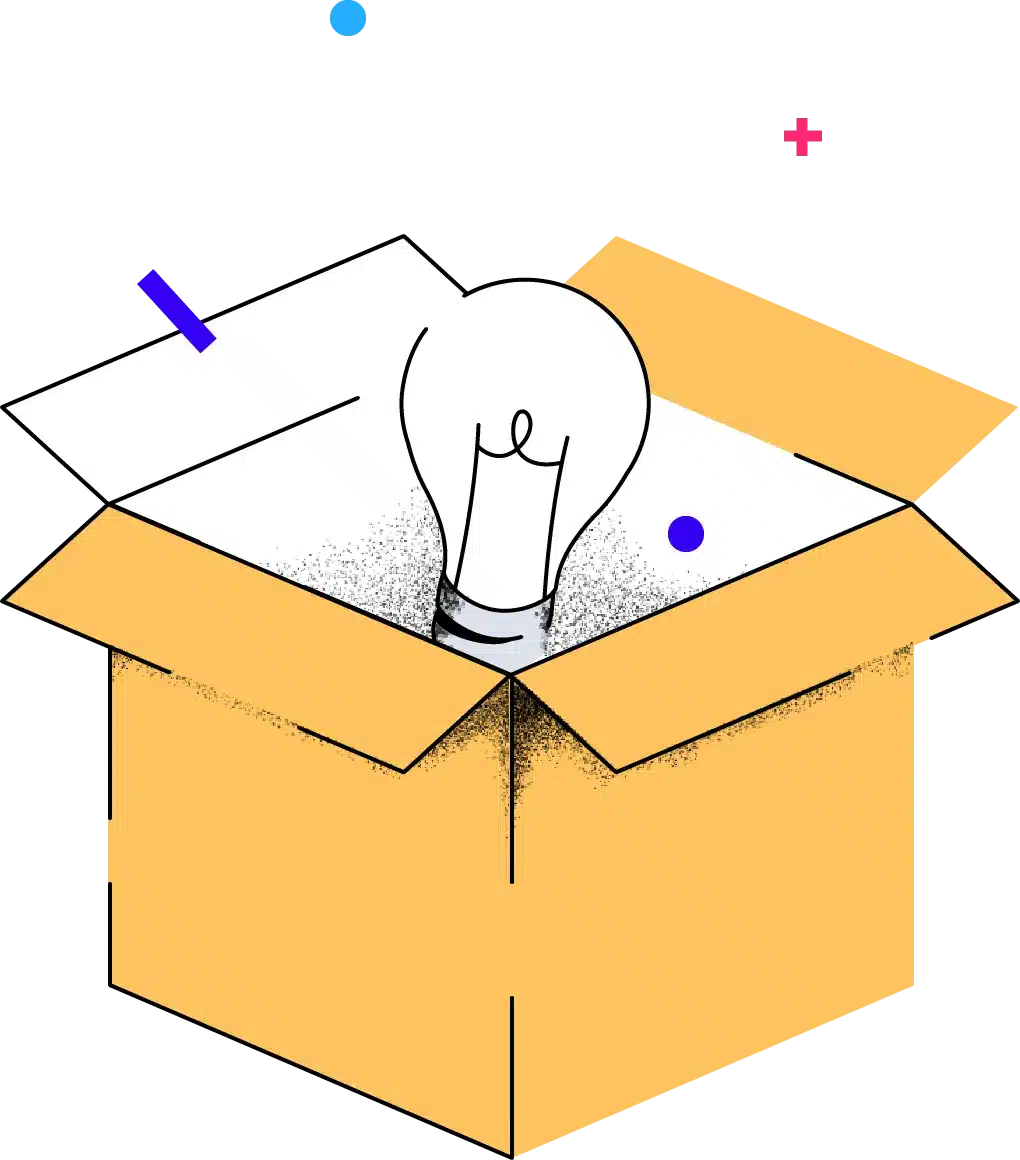 We chose Crafter.ai because it was the solution that, best of all, allowed us to obtain excellent results, in a simple and extremely usable way for our customers, integrating perfectly with our systems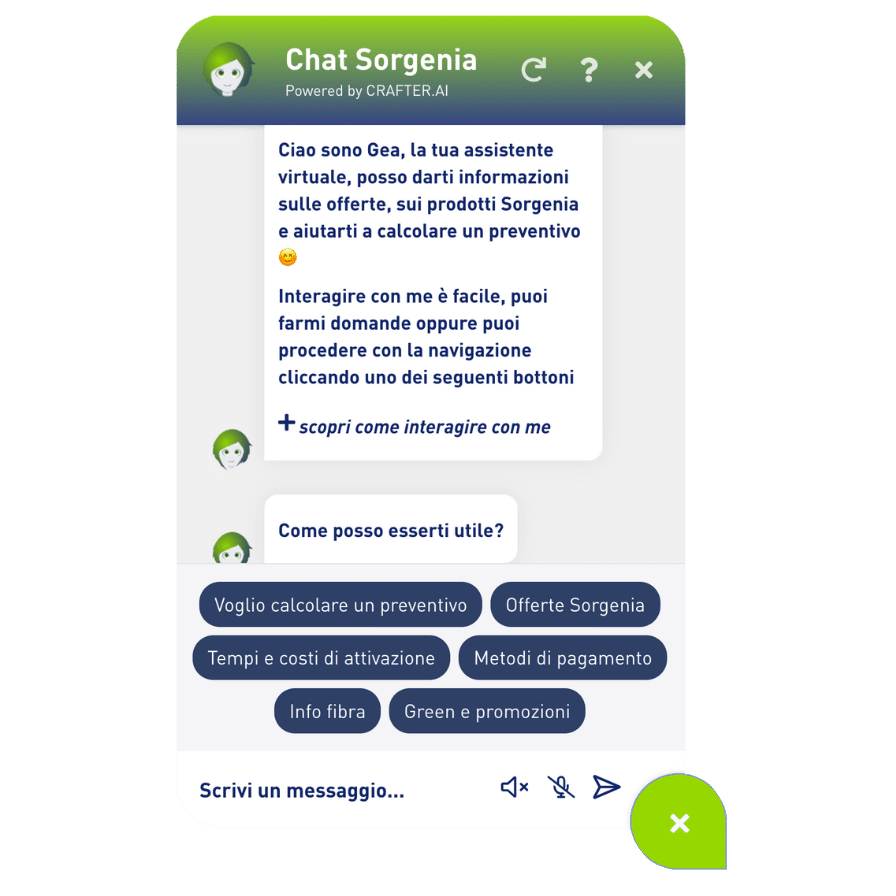 Gea is able to answer questions about the Company's offers and products, but also to complete specific objectives, such as: producing a sales estimate, helping users to fill out the subscription form, making up-selling and cross-selling proposals, collect customer contact information, handover the conversation to the operator.
The solution integrates a dashboard to support contact center supervisors to help monitor conversation management timing metrics and interaction analytics between chatbots, customers and operators.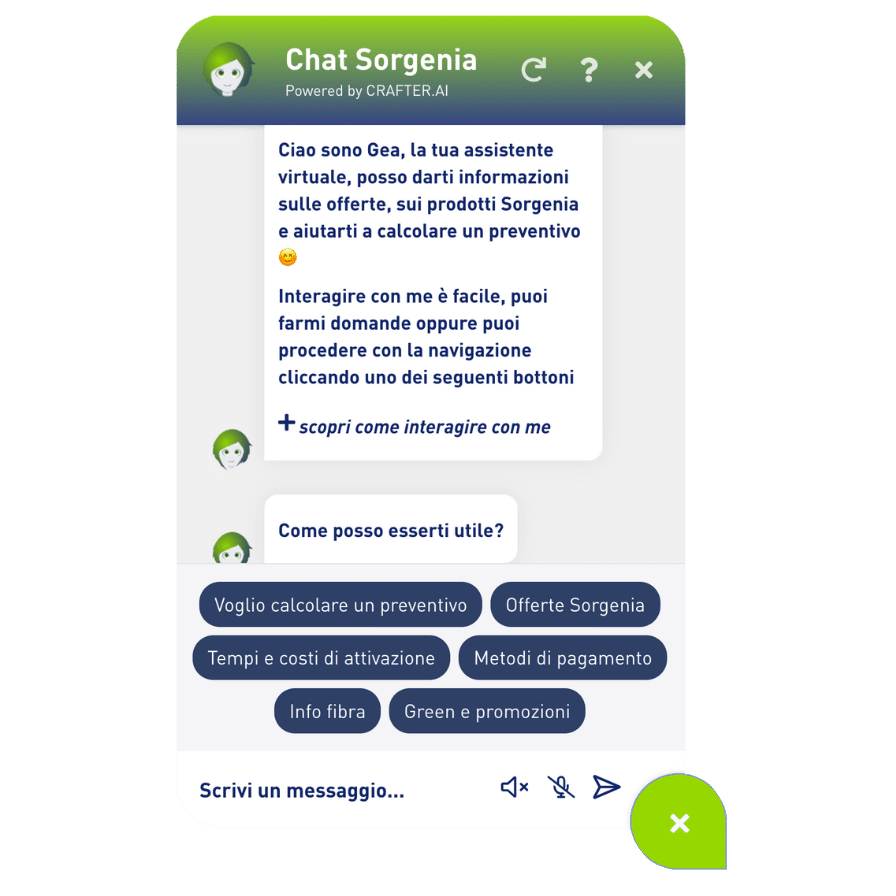 sorgenia pre-sales use case
webinar
Pre-sales chatbot results
Pre-sales virtual assistant


Costs optimization
Gea has favored a reduction in call traffic towards call center operators and a better allocation of resources on higher value-added activities


Increase of conversion rate
Gea is available to Sorgenia customers 24/7 and manages up to 98% of requests independently, helping to increase the conversion rate.


Customer service optimization
Gea has improved the quality of customer service, supporting the agents' activity by suggesting propoper answers to use, thanks to the chatbot's help desk function
REVOLUTIONIZE YOUR BUSINESS WITH
AI CHATBOTS