The benefits of conversational marketing – Conversational marketing is a real conversation between the customer and the brand.
The company will be able to have a more human relationship with the customer due to the interaction with chatbots, call center operators or the mix of the two (see our blend-mode) it is able to meet all the needs and requirements in a fast way.
After all, speaking via message is the most effective way to talk to the new generations.
For the company, it means reaching customers, leads and prospects in the digital places frequented by the user at any time: Whatsapp, Facebook, website, e-commerce, etc …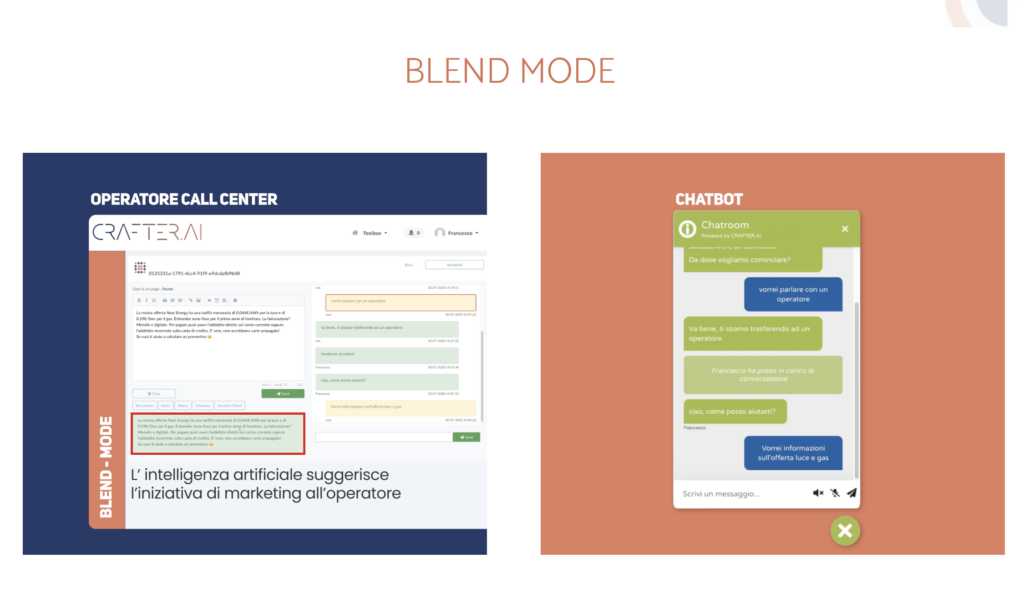 Conversational Marketing is a new frontier that makes use of chatbots and artificial intelligence, a market that will reach a value of 1.25 billion dollars by 2025 (source: Grand Review Research).
WHAT ARE THE benefits OF CONVERSATIONAL MARKETING THROUGH THE ADOPTION OF A CHATBOT?
1. PERSONALIZED COMMUNICATION
Have you ever entered a store and been "pampered" by the staff with great care for your needs? Through conversation transmission algorithms and sentiment analysis you can recreate the right conversation for each type of customer and make your products and services better known.
2. FASTER SALES
To activate contracts you do not need call center operators. In fact, companies that use our chatbots have confirmed that the bots generated with crafter.ai are able to close contracts independently at any time.
3. EFFICIENCY
Customers are used to looking for what they need very quickly and a bot answers questions right away. In addition it is available 24h / 7.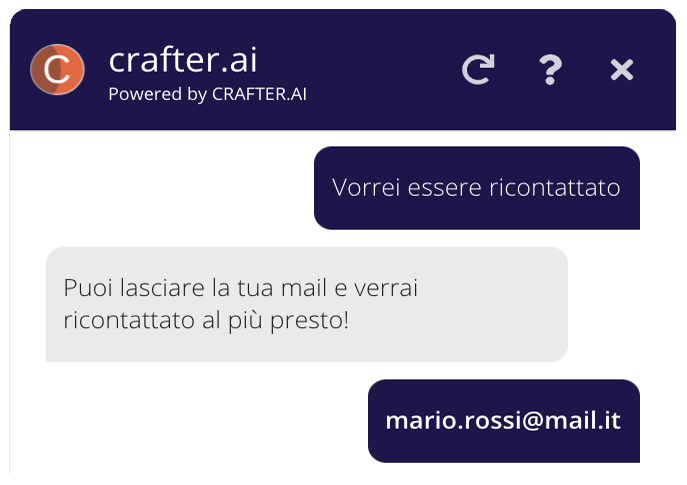 4. GENERATE MORE LEADS
If your customer wants to be contacted by a human operator, the bot takes note of the contact.
5. DATA FOR PREDICTIVE MARKETING
Do you want to know the questions your customers ask?
The analytics help you better understand conversions, quotes, subscriptions and all the most important KPIs related to your business process, and also allow you to monitor customer engagement while they are conversing with your bot.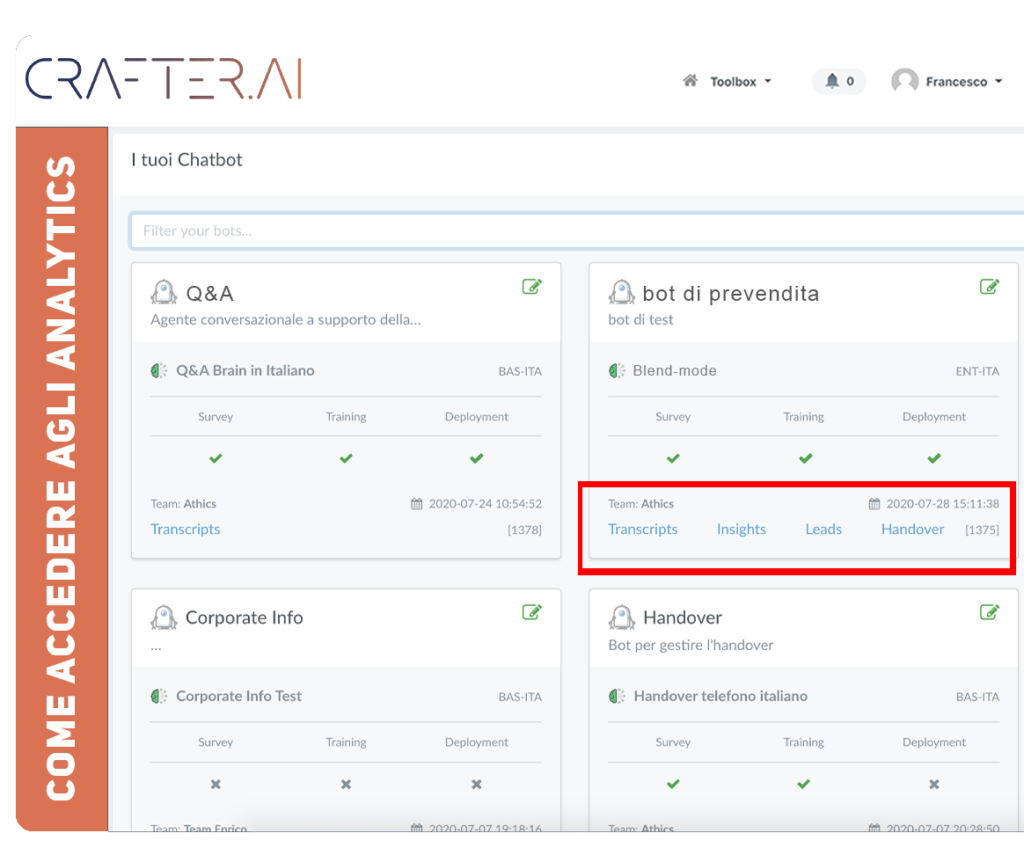 6. INCREASE CALL CENTER PRODUCTIVITY MORE THAN 70%
You can integrate your chatbot with a call center service and in addition to increasing your sales and reducing costs, your chatbot helps you improving your resources so that your agents can focus on more important conversations, such as up-selling proposals and cross-selling.
7. MANAGEMENT OF THE DIFFERENT LANGUAGES SPOKEN BY YOUR CLIENTS
Your customers will be able to speak directly to your bot with the microphone by speaking several languages. Crafter.ai, for example, can handle English and Italian.
CONCLUSION ON THE Benefits OF CONVERSATIONAL MARKETING
We have the analytics to control the activities between chatbots and customers, there is a strong market about conversational marketing, people like to solve their problems quickly through conversations and the technology is more and more mature.
Could conversational marketing with chatbots make landing page advertising campaigns obsolete in the future?
How will the concept of digital advertising change?