Virtual assistants at Christmas – This Christmas we imagined a special virtual assistant, assisting Santa Claus with gifts deliveries.

Coping with large volumes of requests and organizing deliveries respecting customer needs and expectations is not Santa's exclusive problem.
At least a fifth of business sales are made during the holiday season, while technologies supporting sales and marketing, such as conversational AI, help to optimize this peak.
Virtual assistants at Christmas
Virtual assistants at Christmas – Without taking the stage from Santa Claus, conversational AI agents are able to understand and respond instantly to customer requests, execute dispositive activities and program processes.
A virtual assistant can optimize customer service, helping to reduce the volumes of repetitive inbound requests with a 24/7 service, that can understand and provide instant responses to customers.
Virtual agents are activated automatically to engage customers who land on marketing landing pages and retrieve customers' contact information (lead generation), integrating within social platforms (Facebook Messenger, Whatsapp, Telegram, Instagram etc.) to start the conversation directly on users' favorite channel.

Conversational agents inform the customer about the status of orders and shipments, easily integrating with internal management systems and provide management with an overview of interactions and useful data that anticipate the needs of their customers.
virtual assistants' hype in 2022
Usage and interactive capabilities are set to further increase, with a revenue growth expectation of $ 62.5 billion. It is no coincidence that virtual assistants are part of the AI ​​categories on which greater investments are expected in the course of 2022 (Gartner).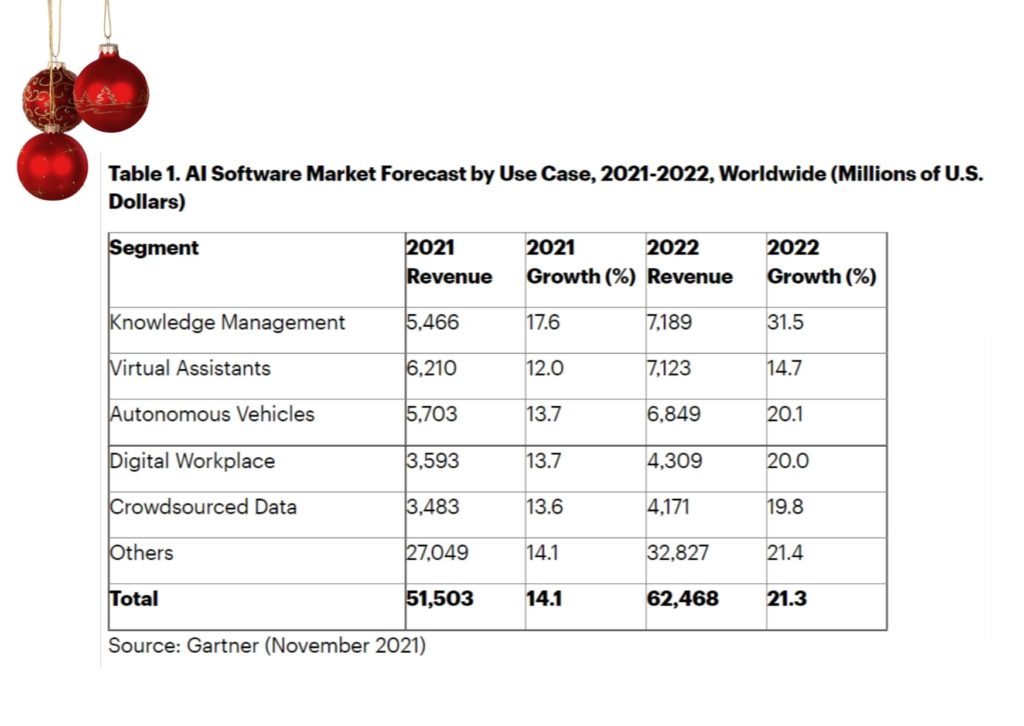 Conversational AI finds a vast field of application in any type of market or business.
In this growth's perspective…
"We wish you a Merry Christmas and an Innovative 2022!"

CRAFTER.AI ™ Team
Source:

https://youtu.be/2BhTiFq_hbk
You may be interested in: