Self-Care Customer Service Chatbot


Flùvia is the virtual assistant of AdF – Acquedotto del Fiora Spa: the company of the Acea group that is in charge of the water service management in the province of Grosseto and in a large part of the province of Siena.
The solution, created with Crafter.ai platform, is the result of a consultancy and design process carried out in collaboration with our partner Gellify.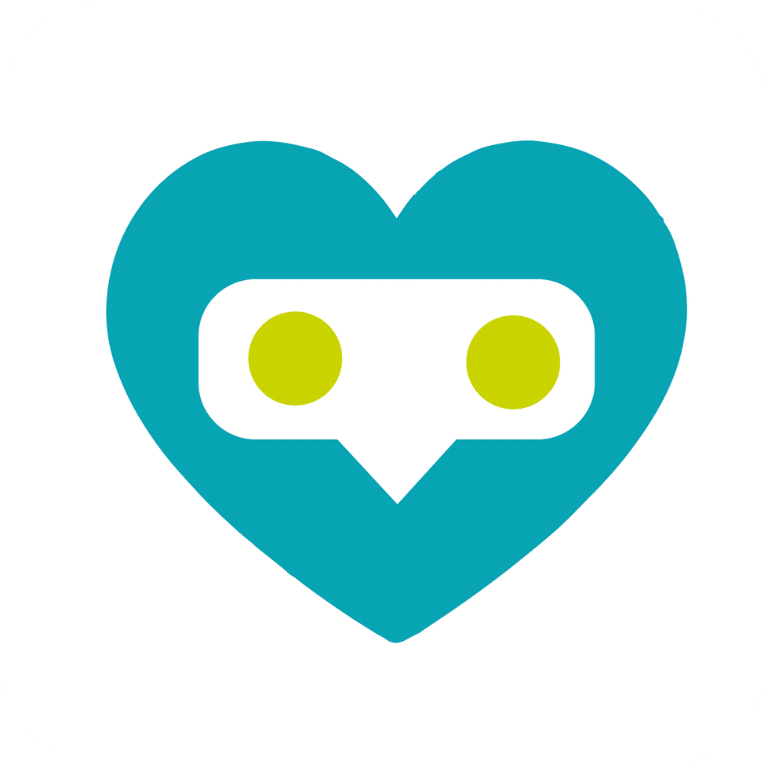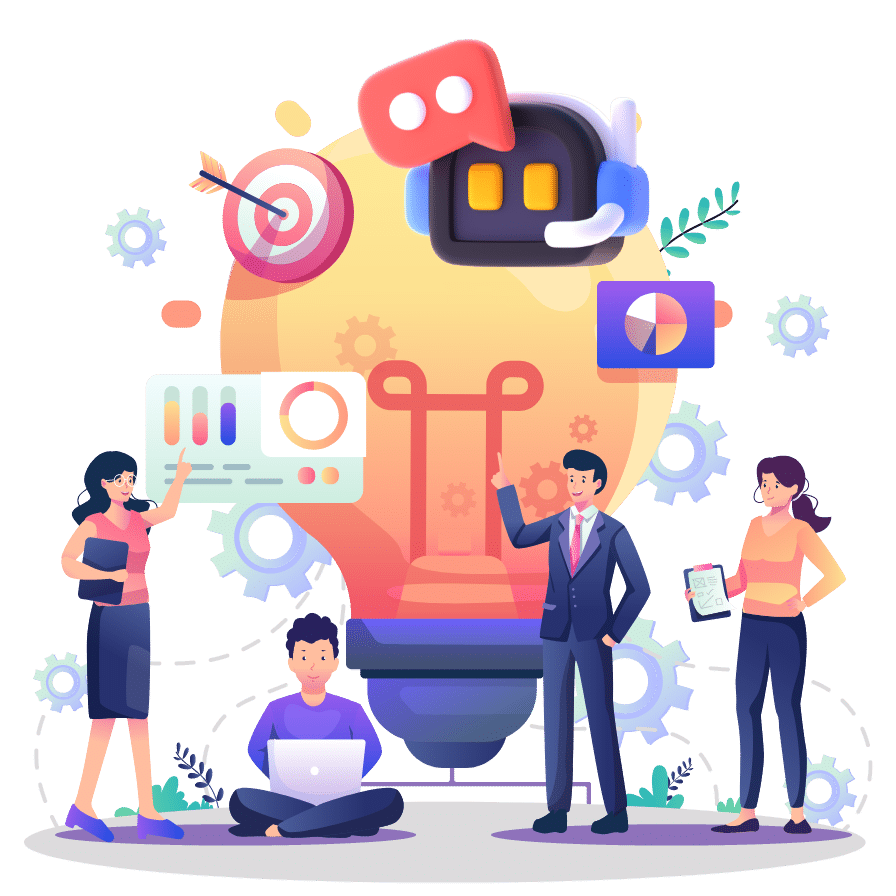 AdF's customer assistance service supports users in all inquiries, like search for information, service's fault reporting, or technical and commercial requests.
Aiming to integrate a self-customer care tool in the management of relations with its customers, AdF looked for the consultancy support of a technological partner, for the design of a solution to optimize the various stages of the customer journey, following a "data-driven" customer approach.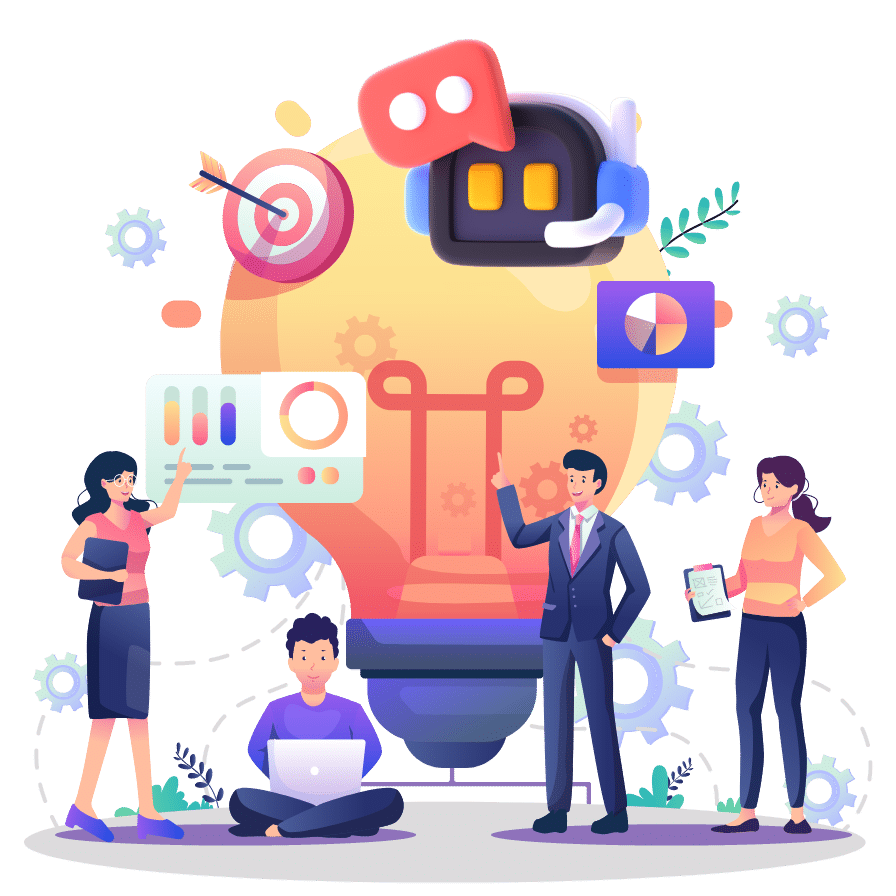 "Effective and smart, available 24 hours a day, Flùvia is part of the strong drive towards digitization and innovation that animates AdF"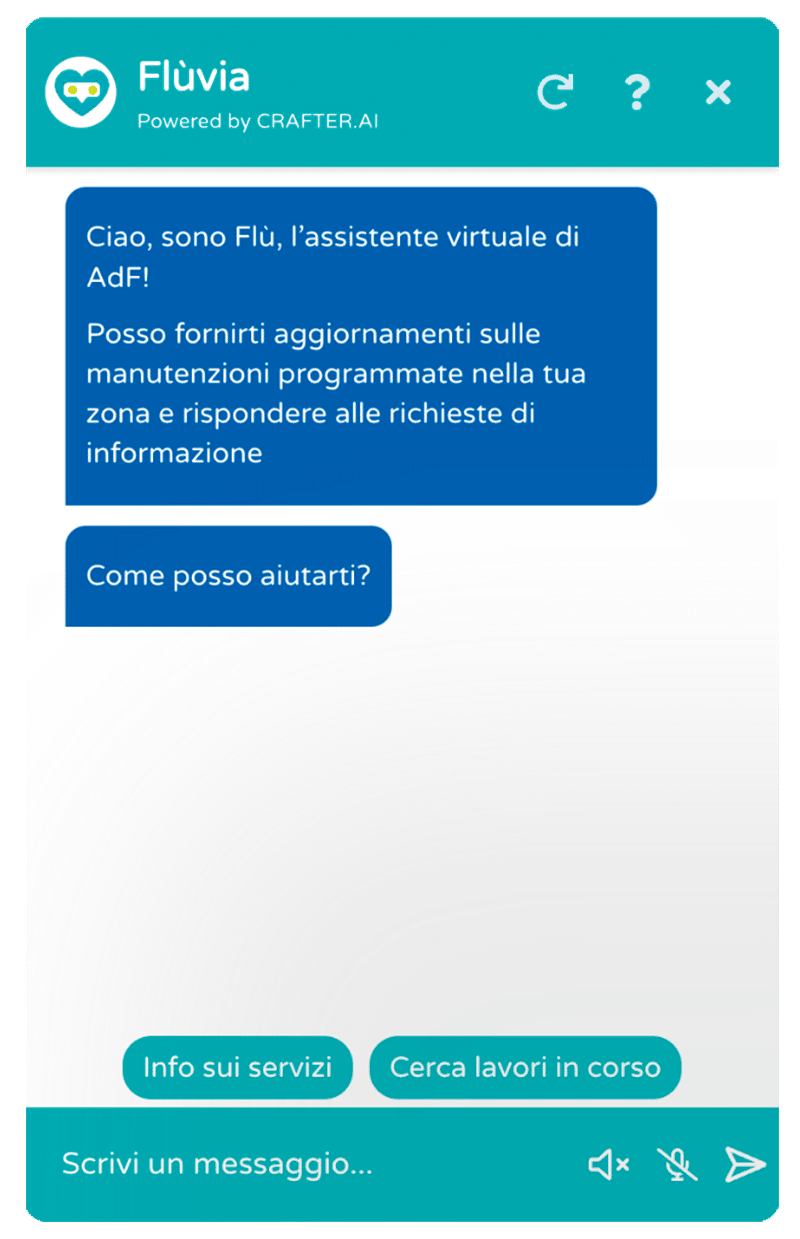 Flùvia integrates a Q&A module for the management of FAQs on Company services (Services Info) and a flow to convey requests for information about scheduled works and maintenance interventions (Search for work in progress).
Flùvia is part of a multi-channel strategy in support of the customer, providing answers in real time in a clear and precise way. Thanks to the virtual assistant, AdF is able to further improve the quality of the service offered to its users.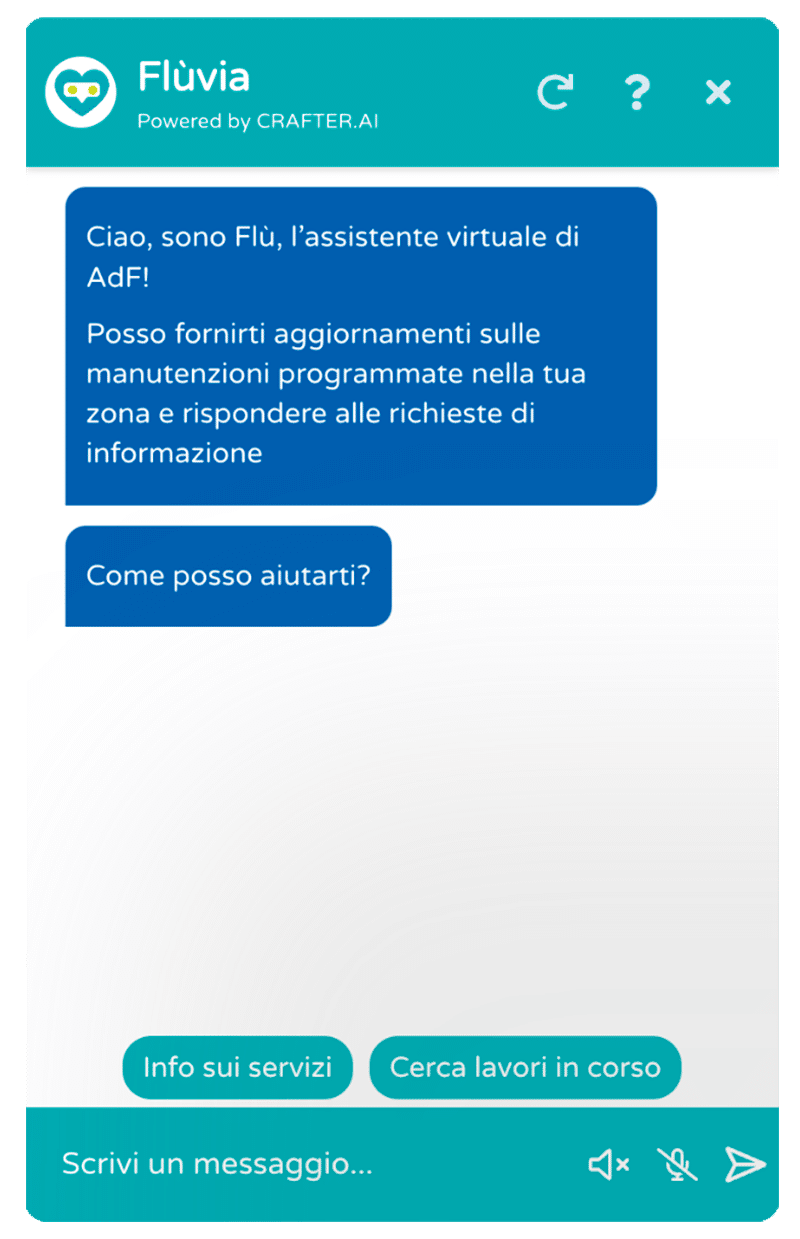 customer care use case
The future of customer care
customer care chatbot results
Flùvia virtual assistant


Agility and governance
Flùvia makes it easier for AdF customers to browse the site and find information independently.


Process automation
The chatbot helps to reduce the workload of repetitive requests, favoring the allocation of resources on higher value-added activities.


Data driven approach
The analysis of conversation data makes it possible to detect the real needs of customers and tailor the AdF service to actual needs.
REVOLUTIONIZE YOUR BUSINESS WITH 
AI CHATBOTS