Virtual assistants
in the

Energy market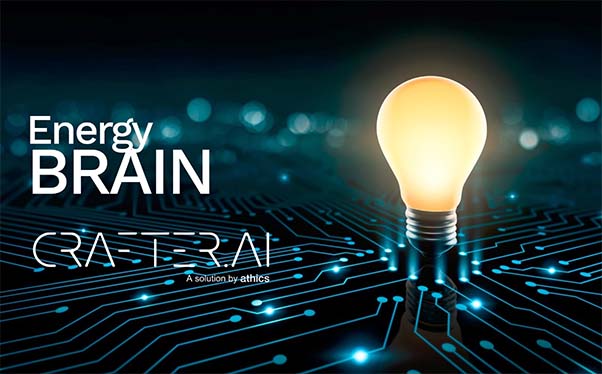 CRAFTER.AI ™ Energy Brain is the conversational AI agent designed for the Energy & Utilities market.
The virtual agent assists the customer in all stages of the pre-sales and post-sales process, manages
inbound requests' volumes and supports marketing actions.
With CRAFTER.AI ™ Energy Brain you can benefit of Conversational AI applied to the Energy market with a single subscription at low, clear and certain costs.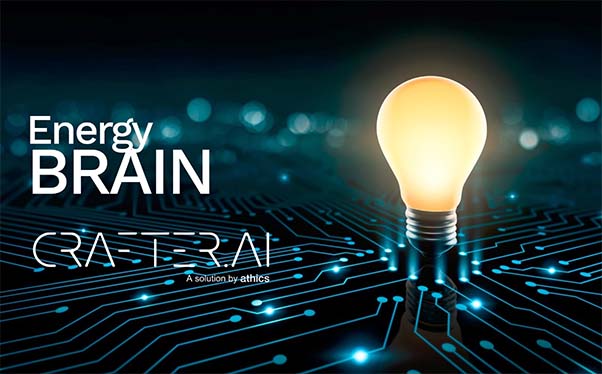 " We chose CRAFTER.AI™ because it was the solution that, best of all, allowed us to obtain excellent results, in a simple and extremely usable way for our customers, integrating perfectly with our systems. "
Virtual Assistants
in the

energy

market

performance
With CRAFTER.AI ™ Energy Brain you can create virtual agents that can manage as much as 98% of customer requests in full autonomy. (Less than 2% * of requests require the intervention of call center operators).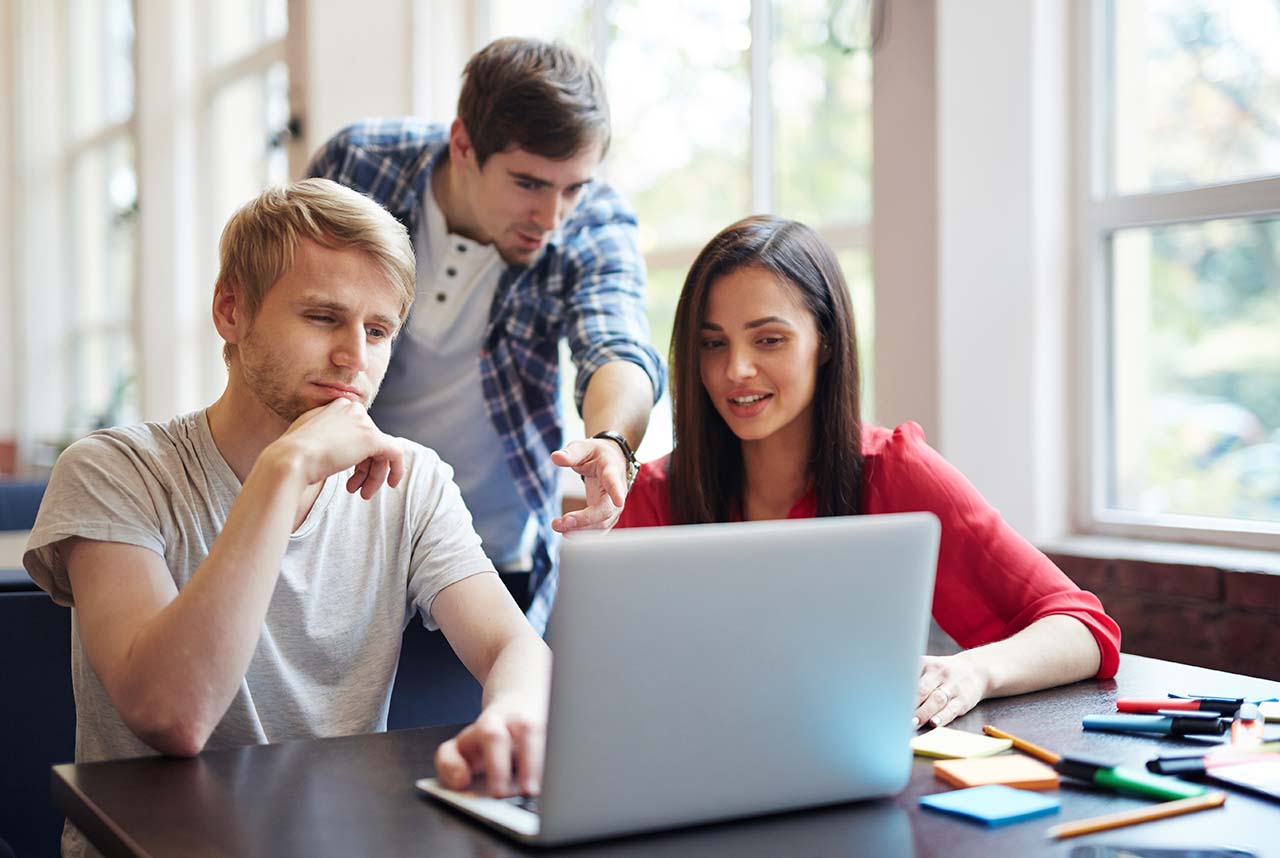 Set
your

sales goals

with conversational AI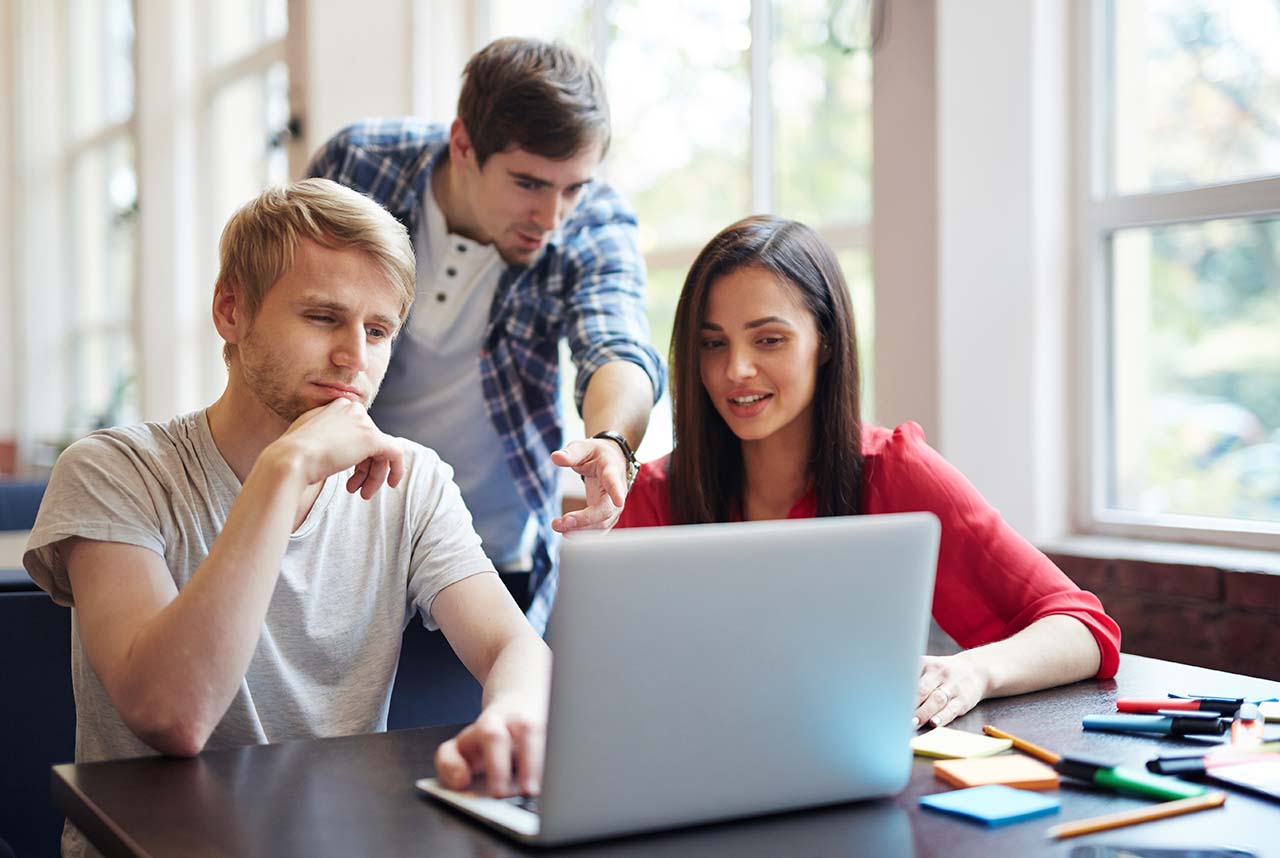 CRAFTER.AI ™ Energy Brain can accomplish specific objectives.
As part of the pre-sales process, for example, the virtual agent guides the customer to sign a contract, up-sells and cross-sells products and offers and presents push marketing offers.
The virtual assistant automatically shows up to help customers finding useful information, contribute to leads generation by retrieving customers' contact details and transfers the conversation to an operator in case of need.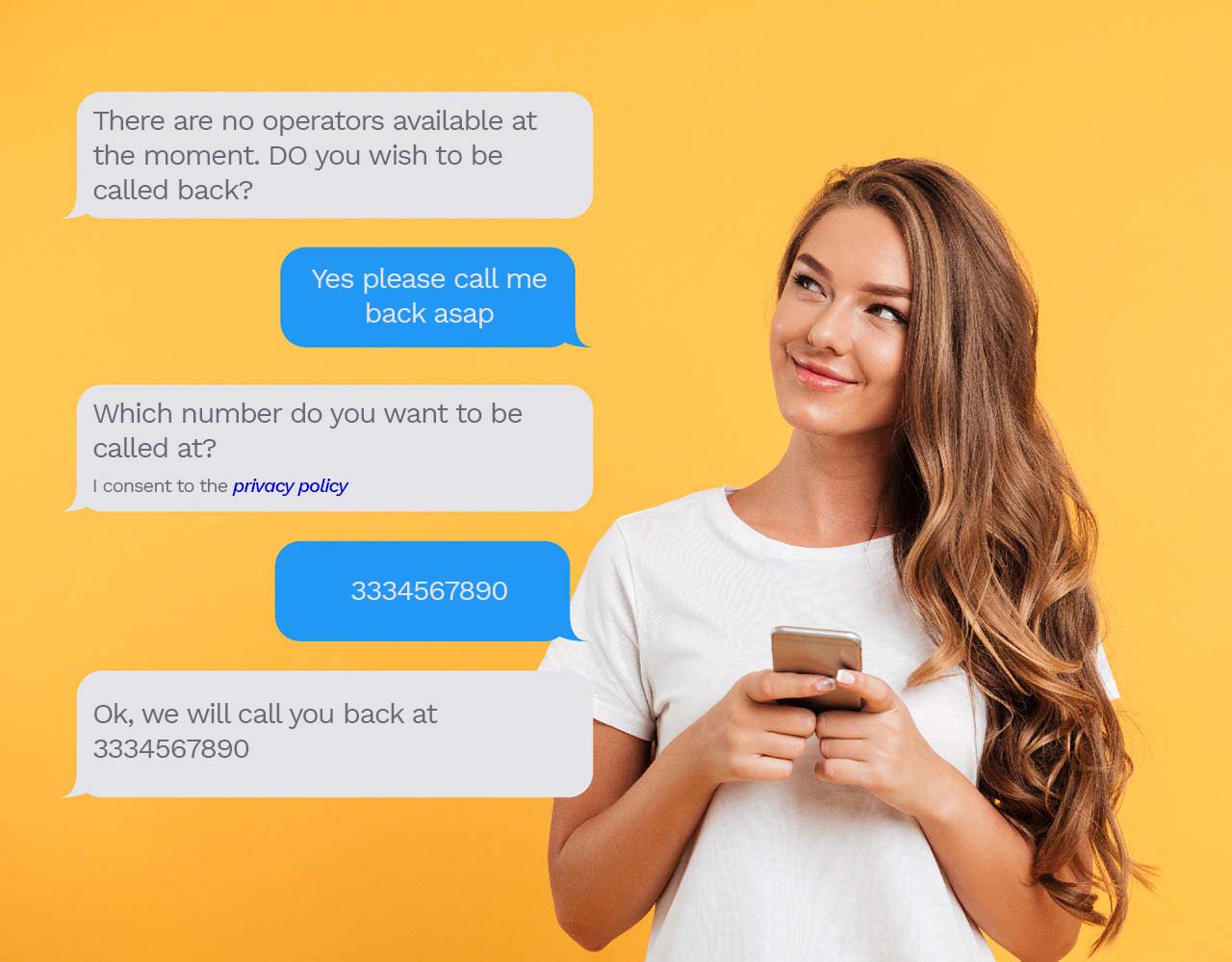 virtual assistants for

lead generation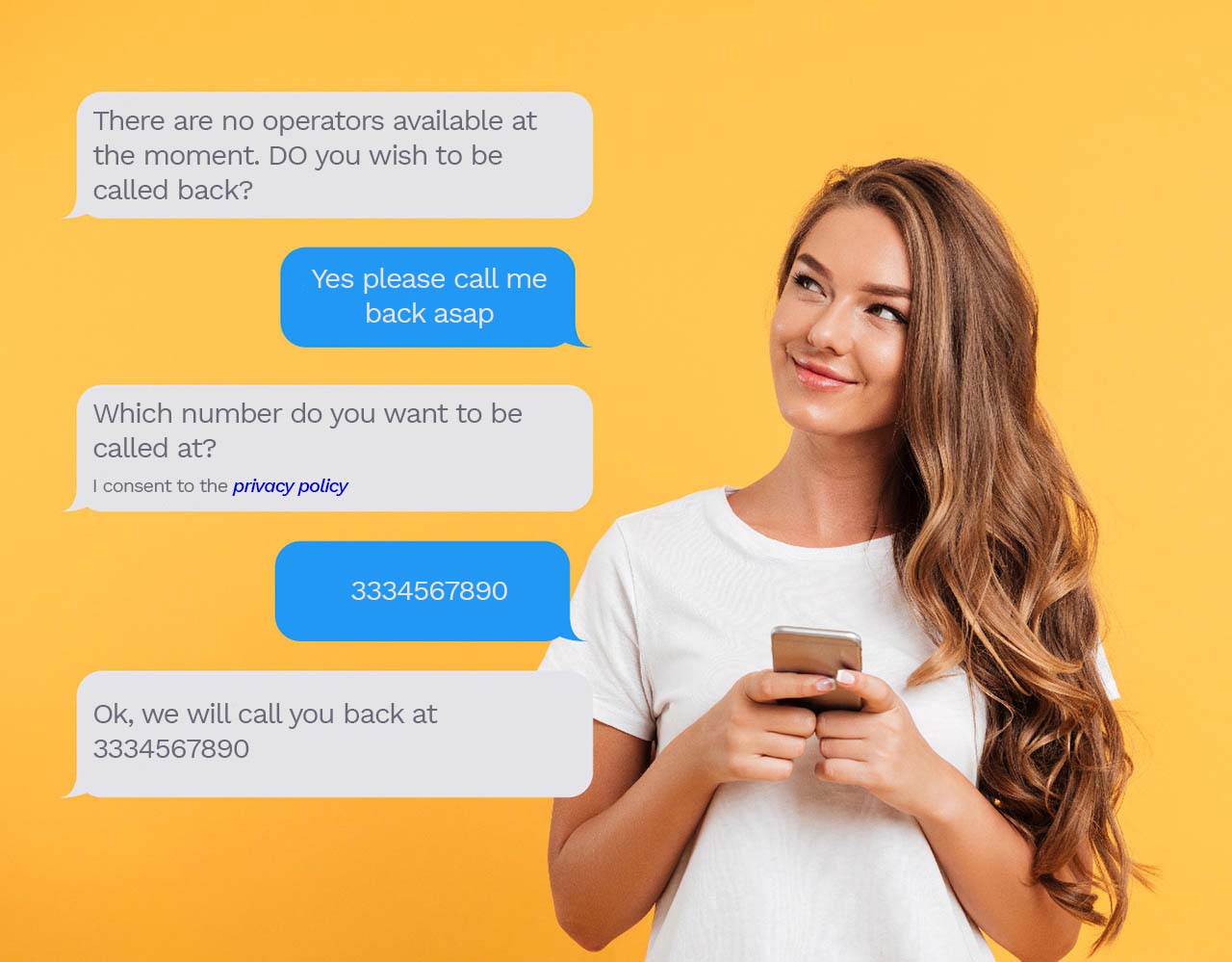 In the event operators are not available, the virtual assistant collects the customer's contact information and send it to contact center's agents for a future recall.
Before calling back, operators can view the conversation history to identify any critical issue and customer needs.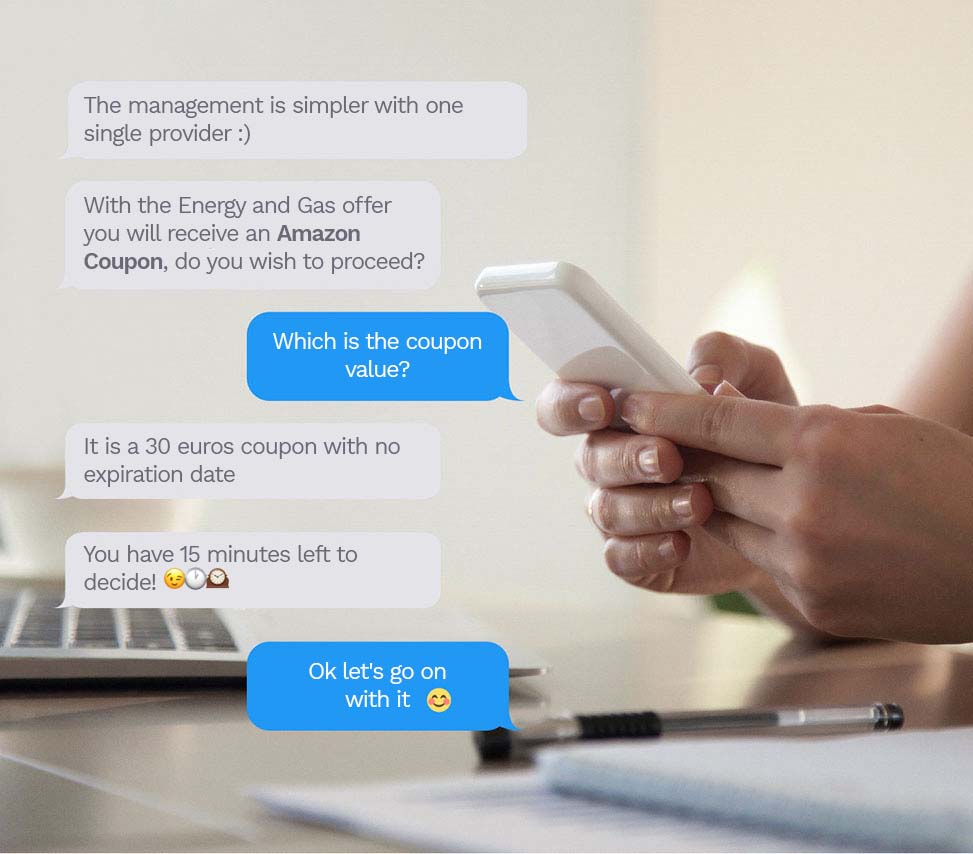 Conversational
marketing:


up-selling

and

cross-selling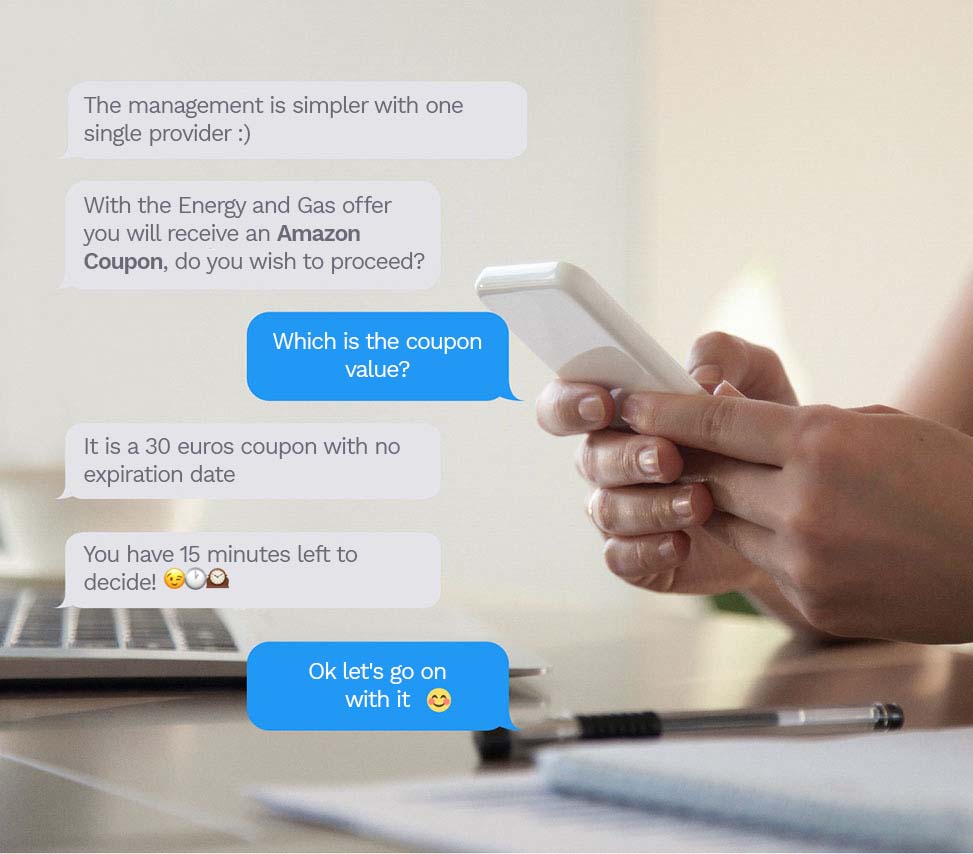 Virtual Assistants in the energy market support conversational marketing strategies by actively engaging the customer. The virtual agent present targeted up-selling and cross-selling proposals during the conversation, on the basis of customer's actual interests and stage of the purchasing process.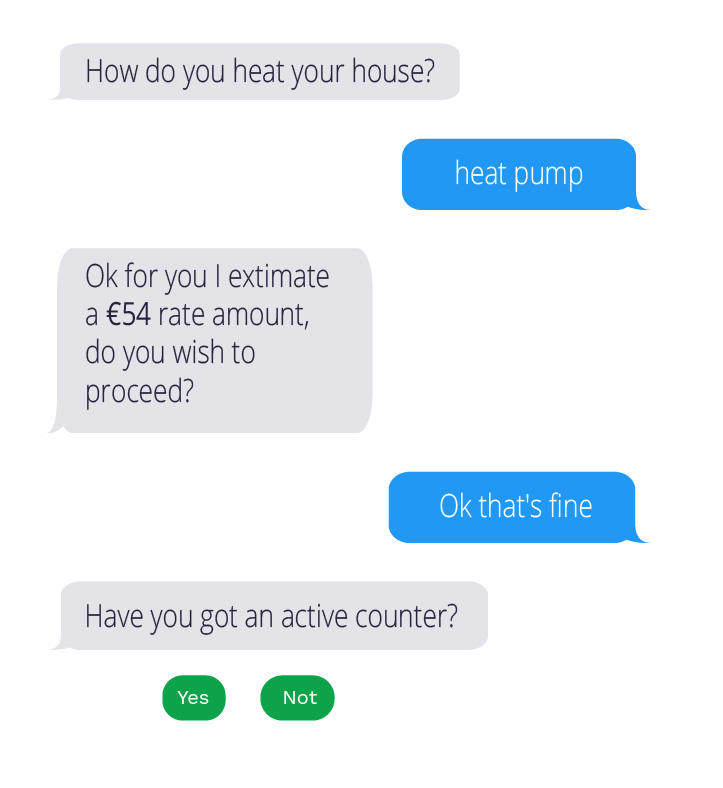 Price quotes
automation
with virtual assistants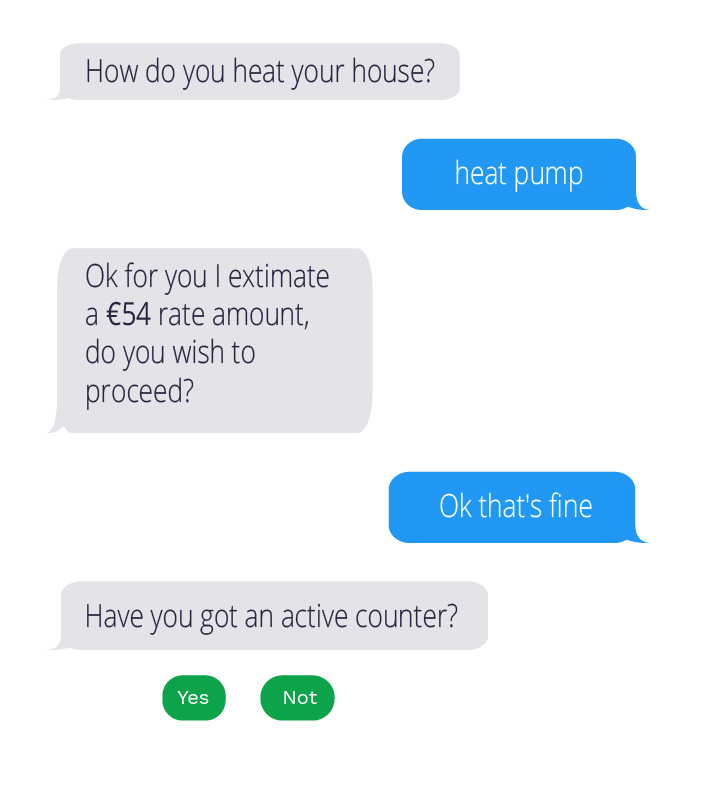 The virtual assistants created with CRAFTER.AI ™ generate price quotation autonomously, on the basis of the information provided by the user.
In parallel, they return updates rates in real time and inform customers about active offers.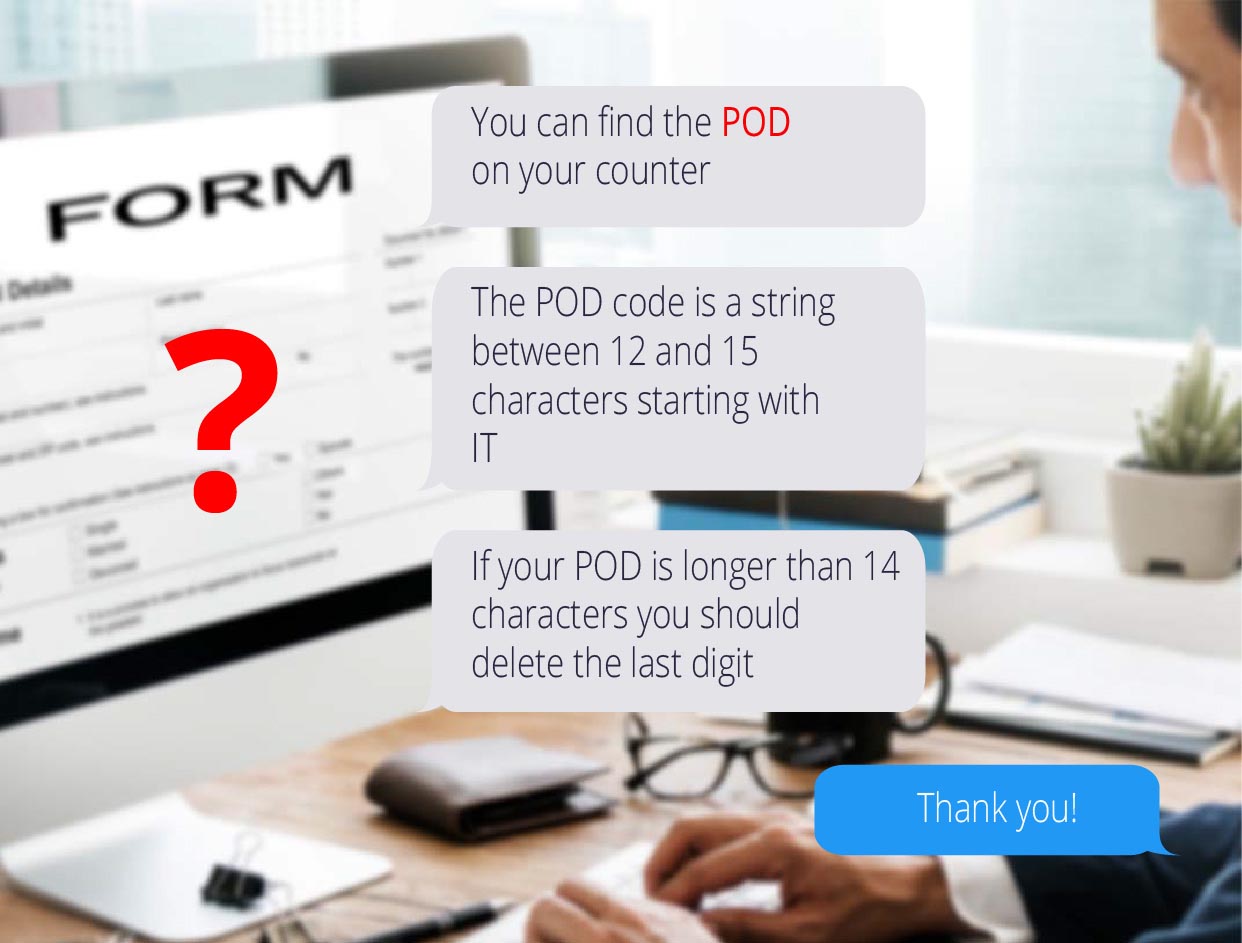 how to

reduce

the

dropout

rate?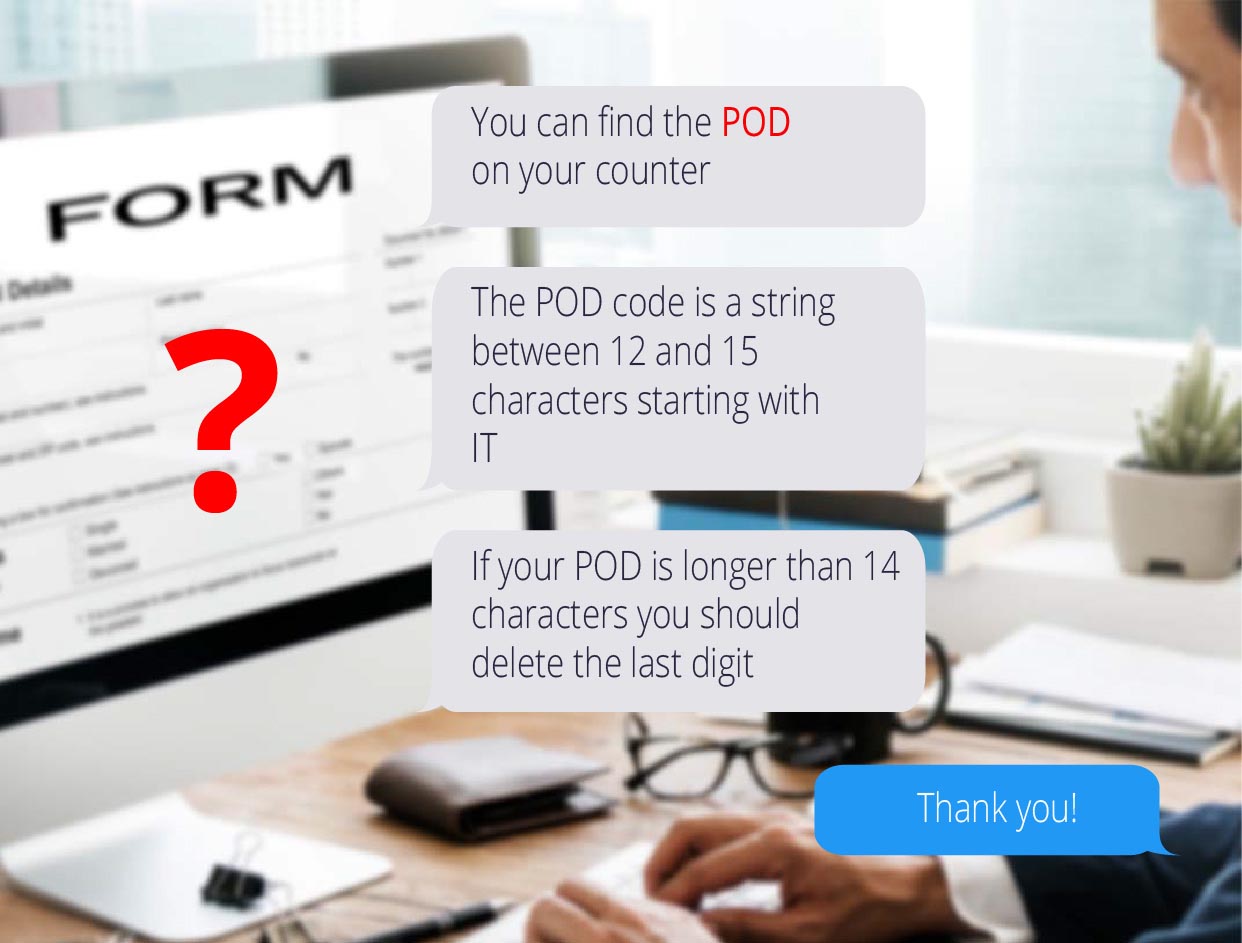 Conversational AI agents proactively engage the customer on the basis of web pages navigation, interests or previous interactions, contributing to the reduction of the drop rate.
For example, in case of mistakes when customers are filling out a form, the virtual agent activates automatically and help the user to find the necessary information.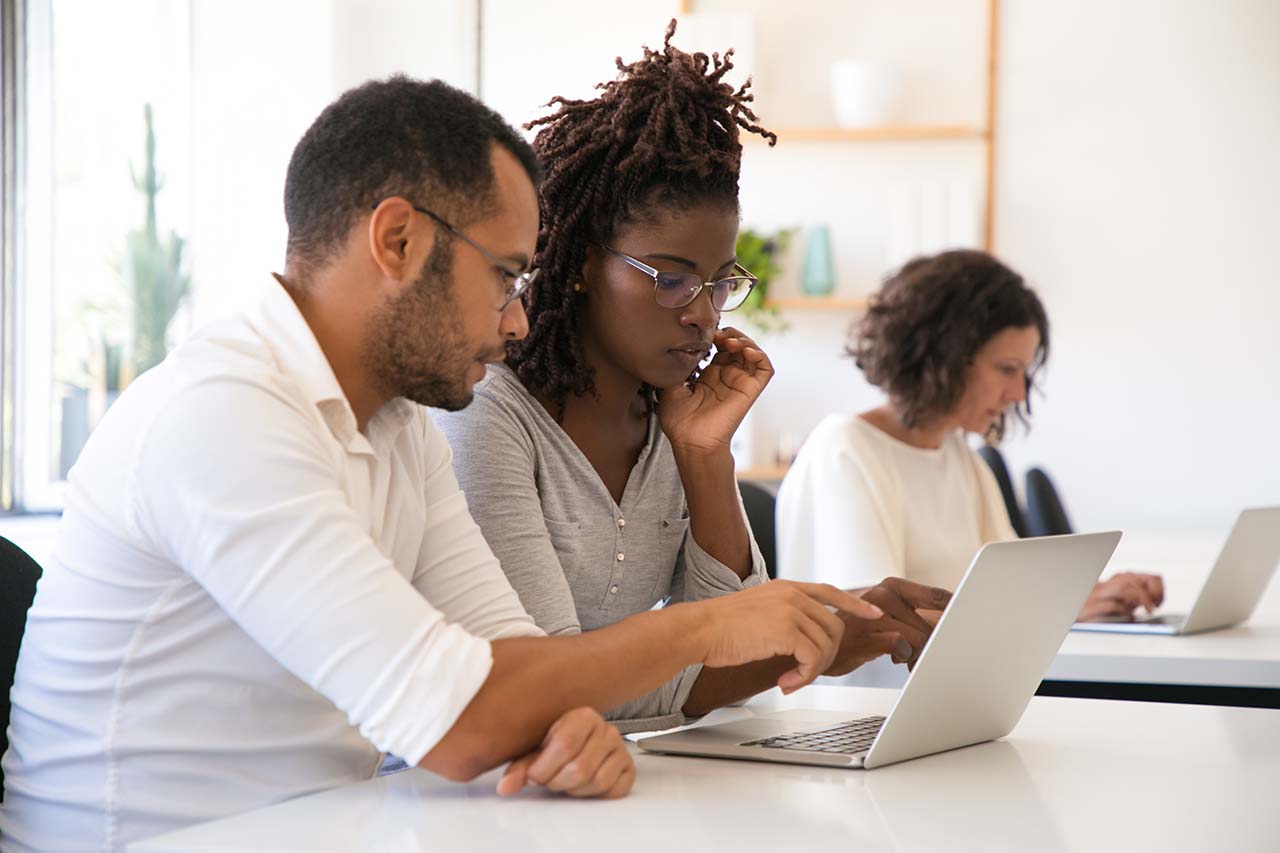 Speed up

training times

and

save costs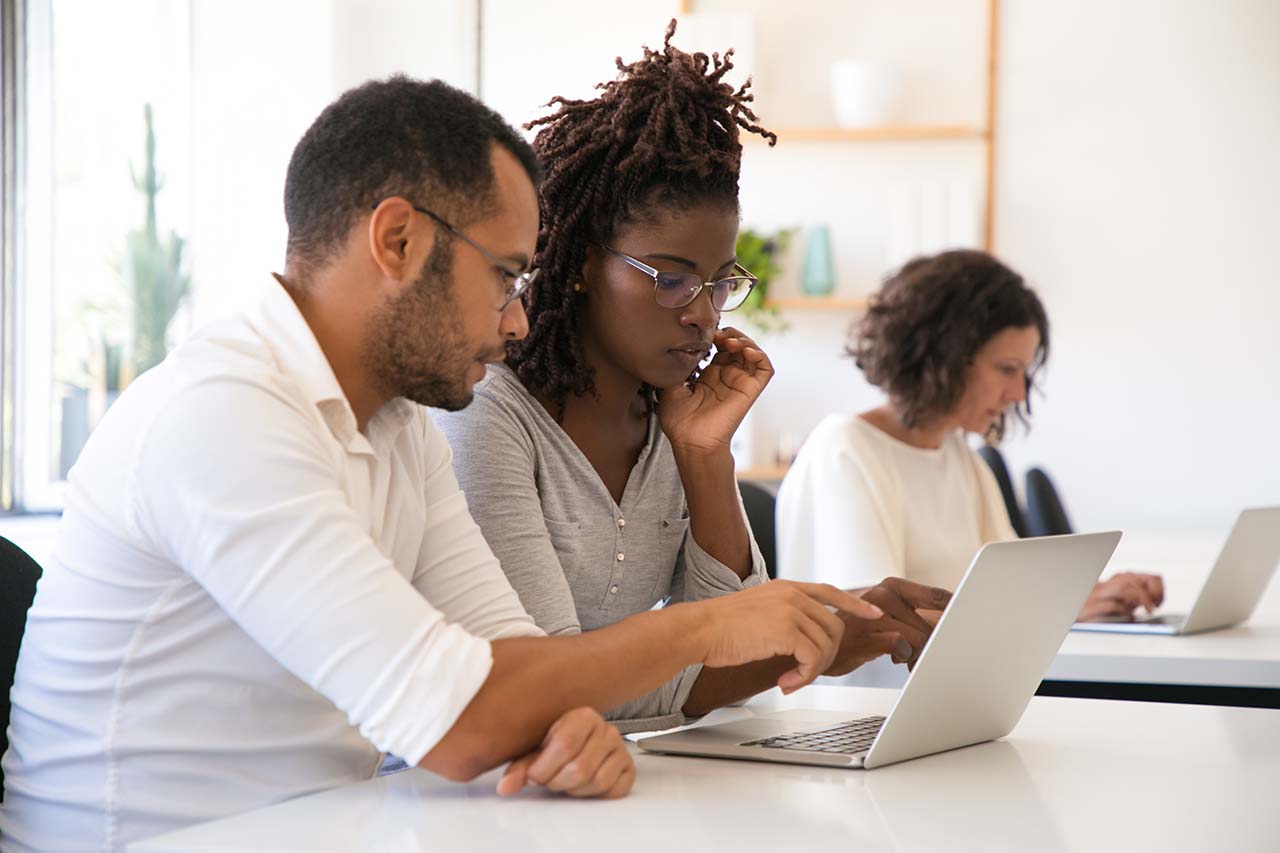 The handover functionality allows to transfer the conversation tto an operator at any time.
The virtual assistant stays active to support the operator and suggests answers based on customer's specific requests. In this way, conversational AI contribute to the reduction of the time and costs of new hire training, for example.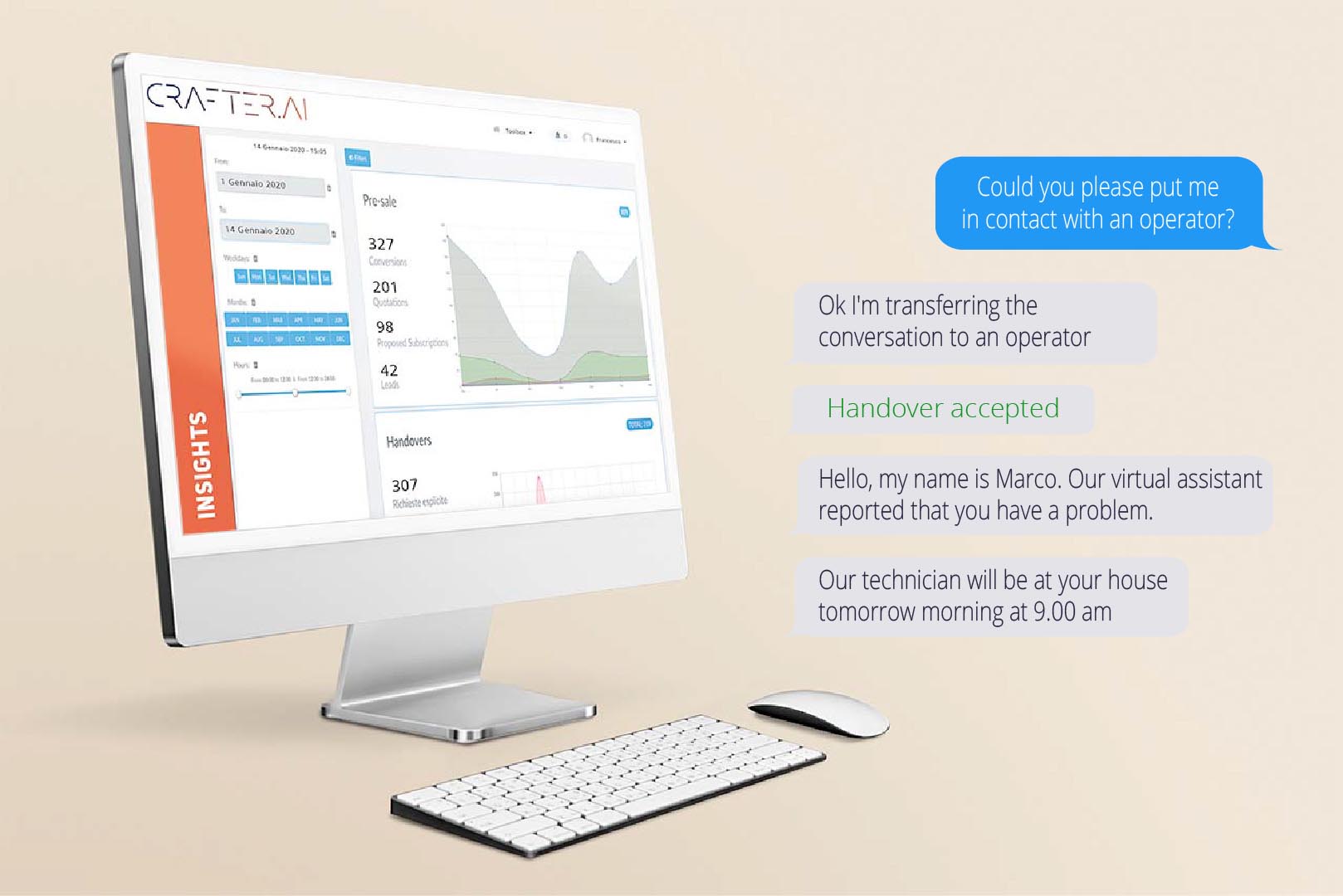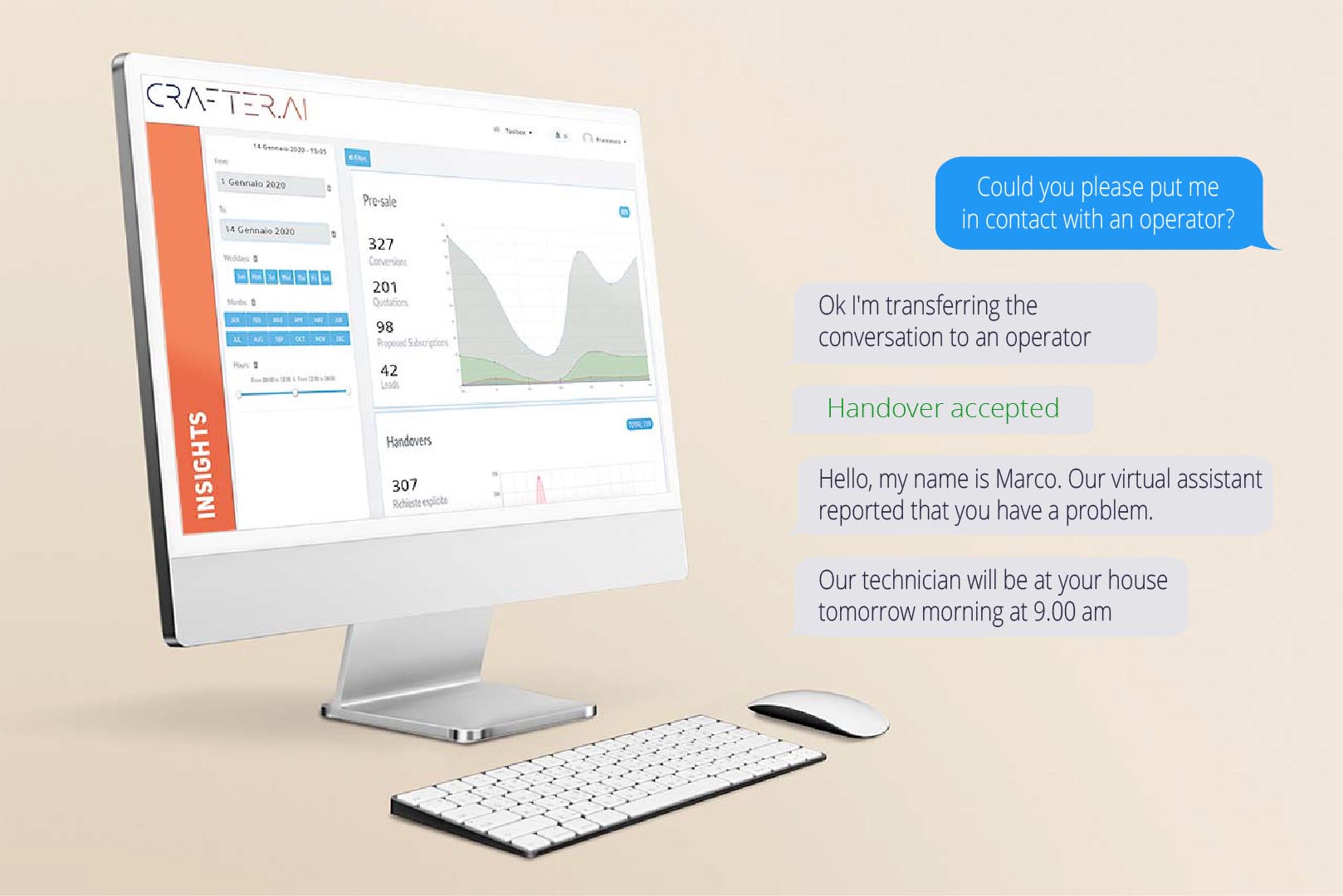 The call center supervisors will always have control of conversations between virtual agent, customers and operators in real time (for example, number of pending requests, number of requests handled and time spent in chat by agents),to be able to intervene anytime or plan targeted actions.
READ 

THE FULL INTERVIEW

ABOUT


SORGENIA'S SUCCESS STORY

ON OUR BLOG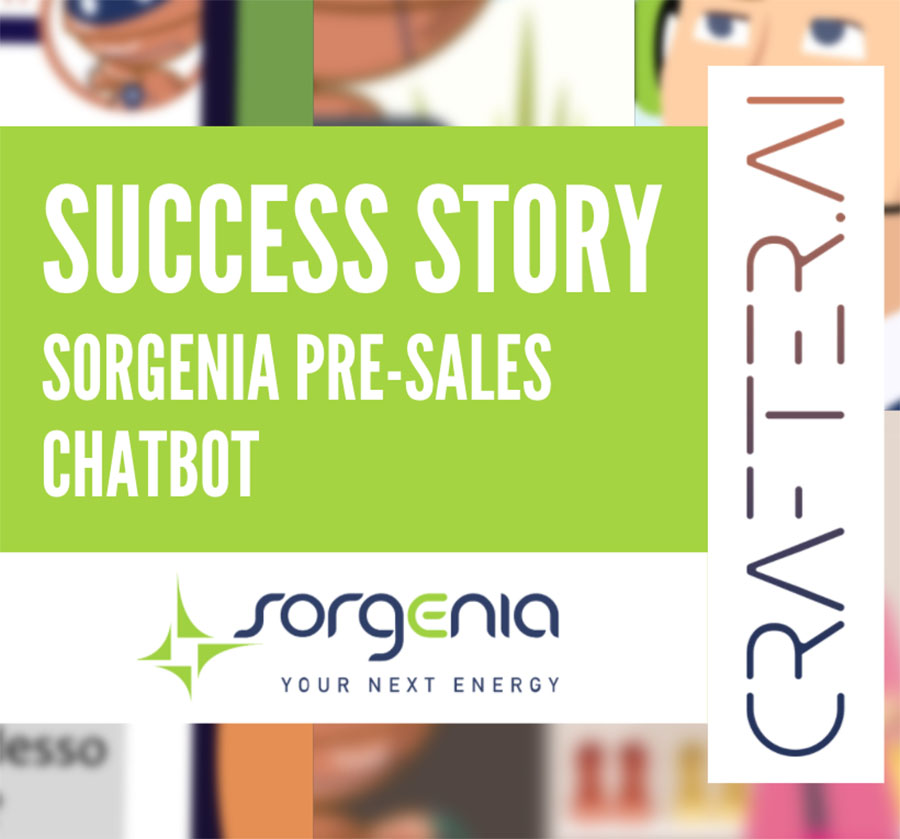 Chatbots in energy market – Energy and utilities market is a "service-oriented" business by definition
and machine learning-based chatbots can bring this service at maximum levels.
Customer experience and satisfaction for companies operating
in this field are as…


You can integrate your ERP, CMS, CRM systems and much more.
Our bots can use the API of your systems (Sap, Microsoft Dinamycs, salesforce.com, etc…) to obtain the information useful to manage the conversation with your customers in the best way.
Our platform contains a number of brains (brains or features) to automate your business processes.
Contact us if you need a custom brain for your specific business domain.
CRAFTER.AI™ Conversational AI agents can speak any language.
Contact us if you need your virtual agent to interact in a specific language.