your chatbot's

ANALYTICS

to help you shape 


the future 

of your company
Analytics help you get a clear understanding
of what happens in the conversations between
customers, chatbots and call center operators.
Sankey diagram

Conversational flows at a glance
The Sankey diagram is meant to visually accentuate the areas of greatest impact of the conversation flows, allowing you to instantly identify the dominant intentions.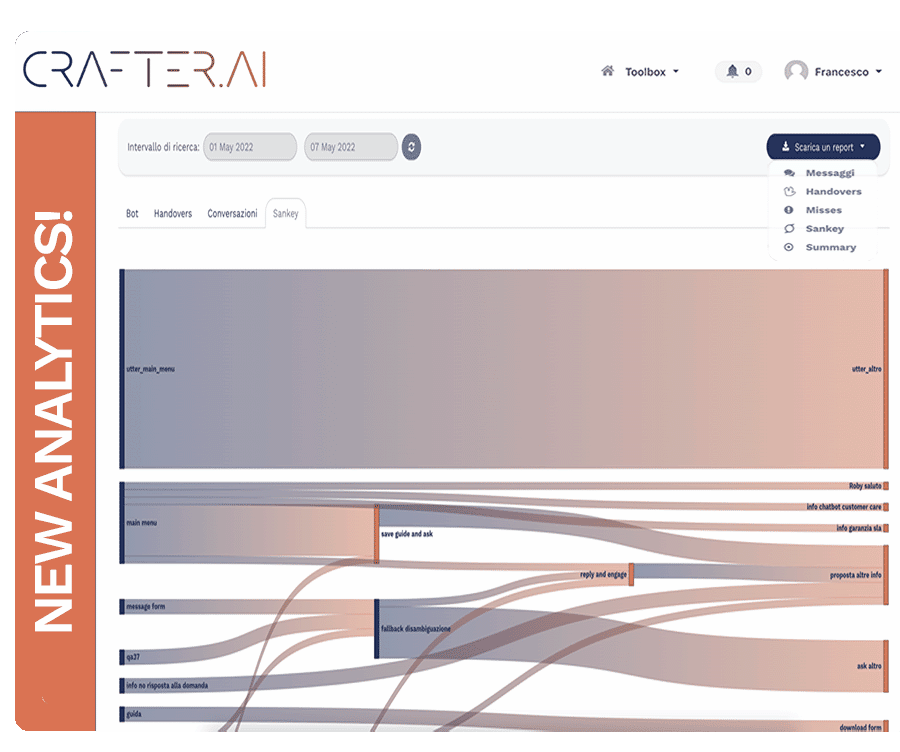 Your command center to

improve the performance

of your

call center operators

and your

marketing initiatives
ACCESS YOUR DATA IN FEW SECONDS
The analytics data are split into specific tabs (bot, handover, conversations, Sankey).
You just need to enter a search range to get the detailed data graphically represented within each card.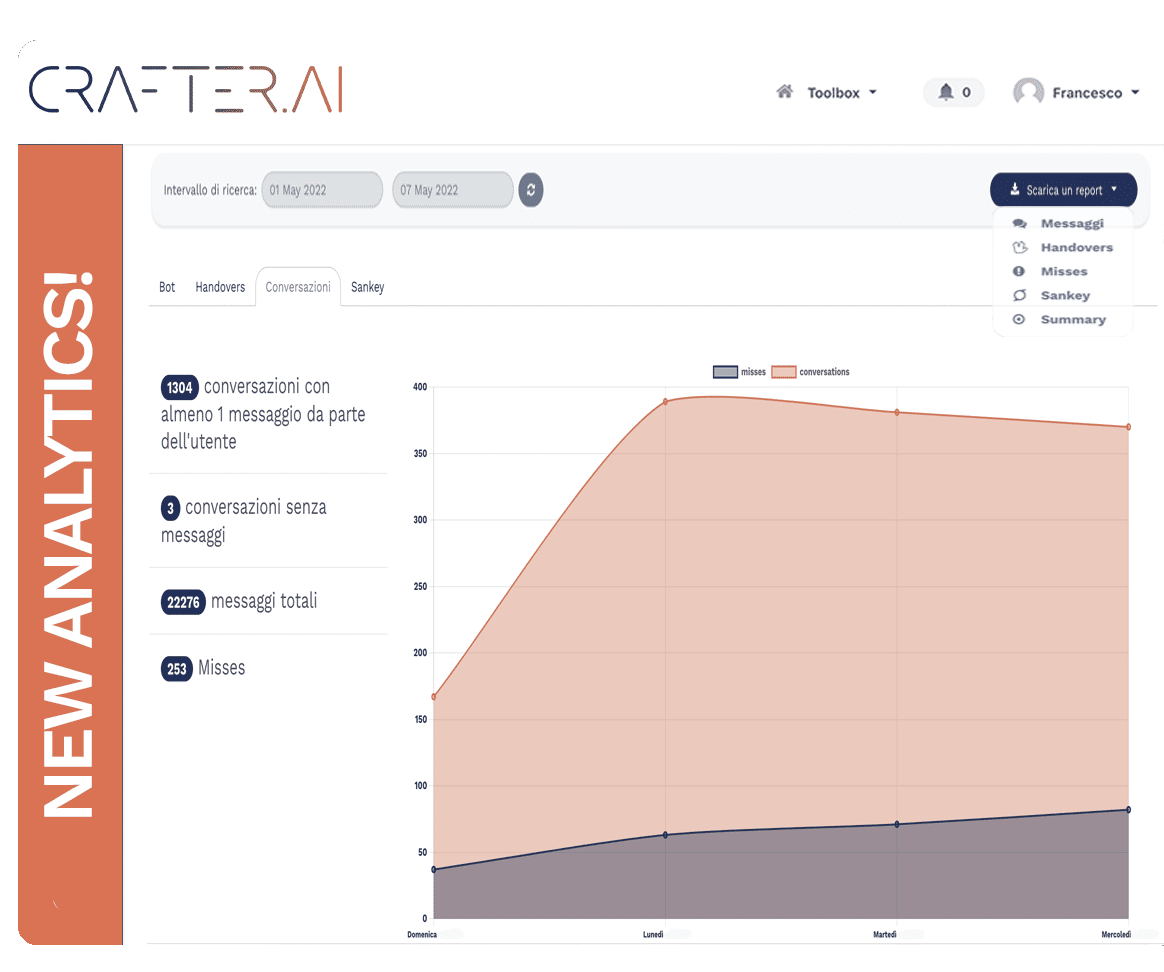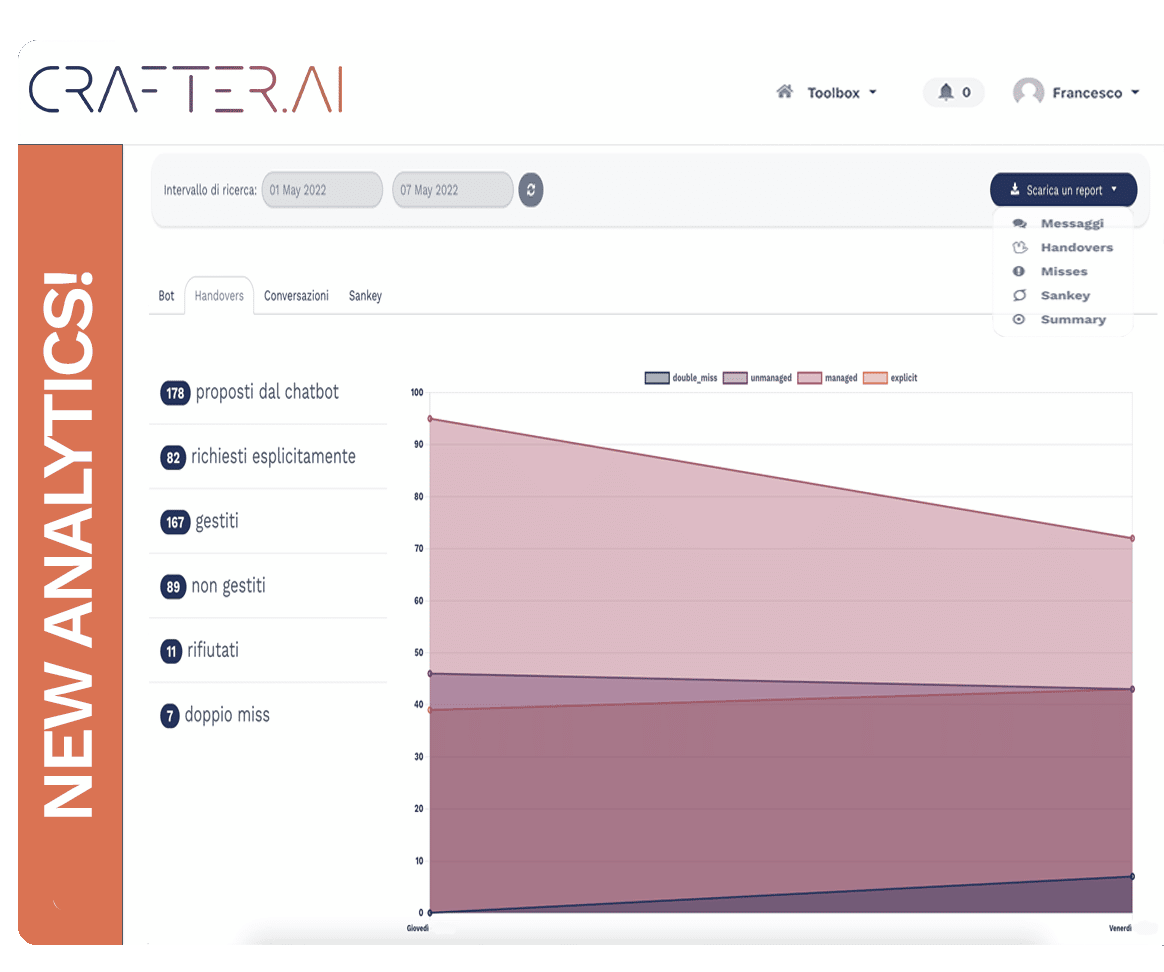 You can download the Summary detailed reports on messages, handover, misses and Sankey flows, just by click on the button at the top right and select your report from the menu (messages, handover, misses, sankey, summary)
CRAFTER.AI™
ANALYTICS DASHBOARD
CRAFTER.AI ™ analytics dashboard allow you access your data in no time, within graphics views and downloadable reports of conversations, messages, handovers and leads generated by the bot.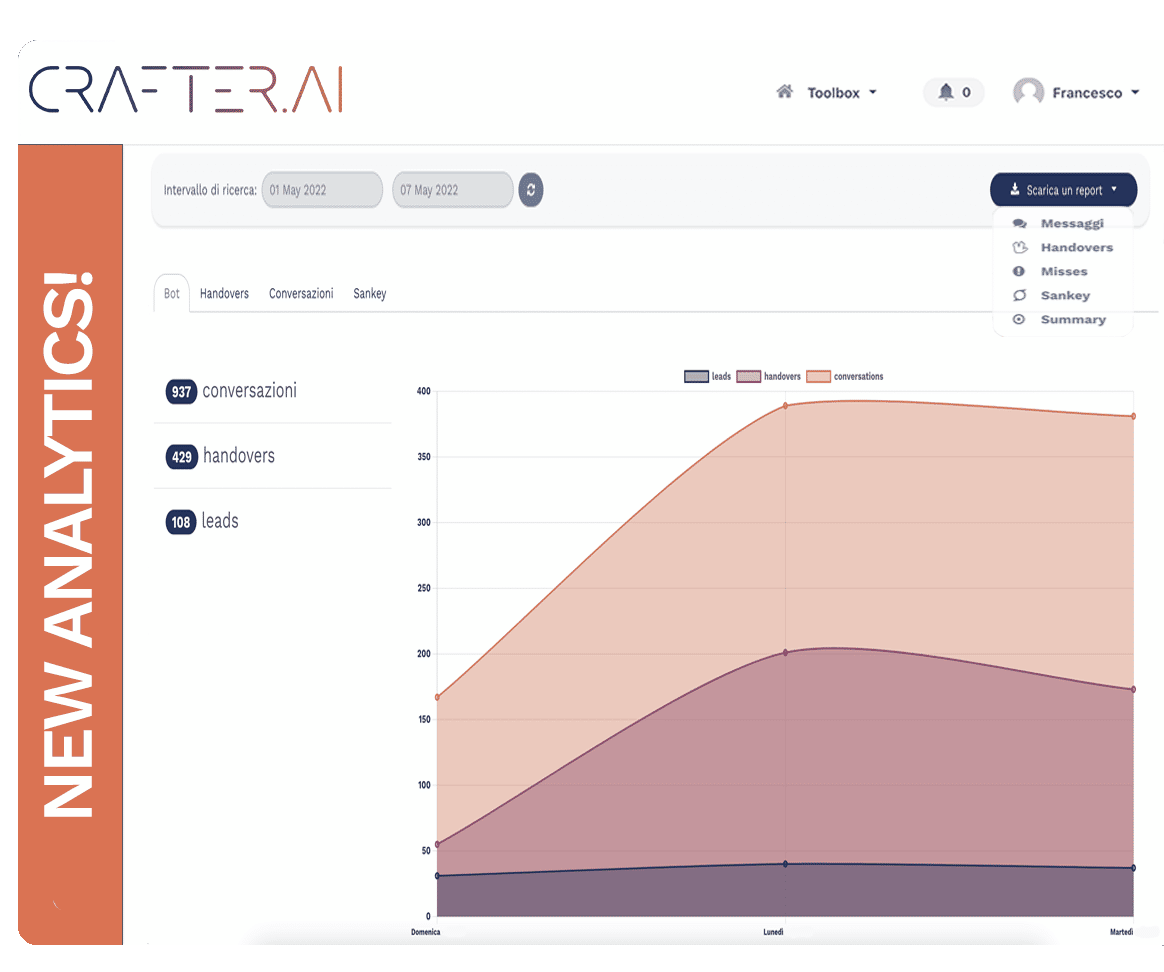 We will contact you just to schedule your demo day.
You can integrate your ERP, CMS, CRM systems and much more.
Our bots can use the API of your systems (Sap, Microsoft Dinamycs, salesforce.com, etc…) to obtain the information useful to manage the conversation with your customers in the best way.
Our platform contains a number of brains (brains or features) to automate your business processes.
Contact us if you need a custom brain for your specific business domain.
CRAFTER.AI™ Conversational AI agents can speak any language.
Contact us if you need your virtual agent to interact in a specific language.