save
on your

resources

by

automating

your


call center
You can avoid your operators wasting time caused by the management of repetitive requests from customers.
Our chatbots handle over 90% of conversations and at the same time they know when your customers need to talk to a real person
The operator is helped by artificial intelligence
The customer can decide whether to speak to a real person
marketing initiatives
updated independently
In addition, our chatbots suggest to your agents the best answers to give updated with your marketing initiatives based on the profile of your customers, in real time!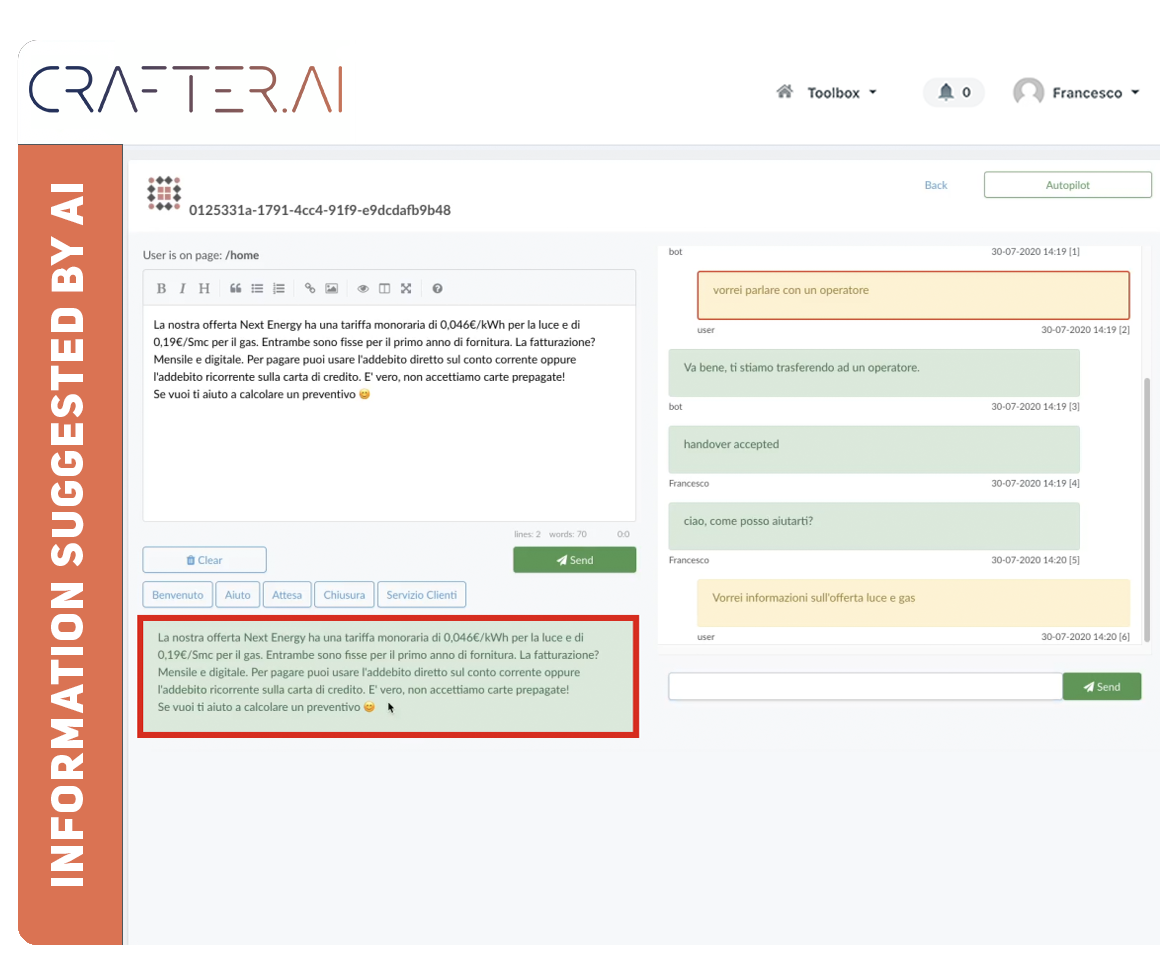 analyze
the conversations with your
customers
It will be possible at any time to check the conversation list and create accurate "personas" of your customers.
Find out what was the decisive conversation that led to the closure of a contract, a sale, new leads or the best conversational flow in order to reach your business goal.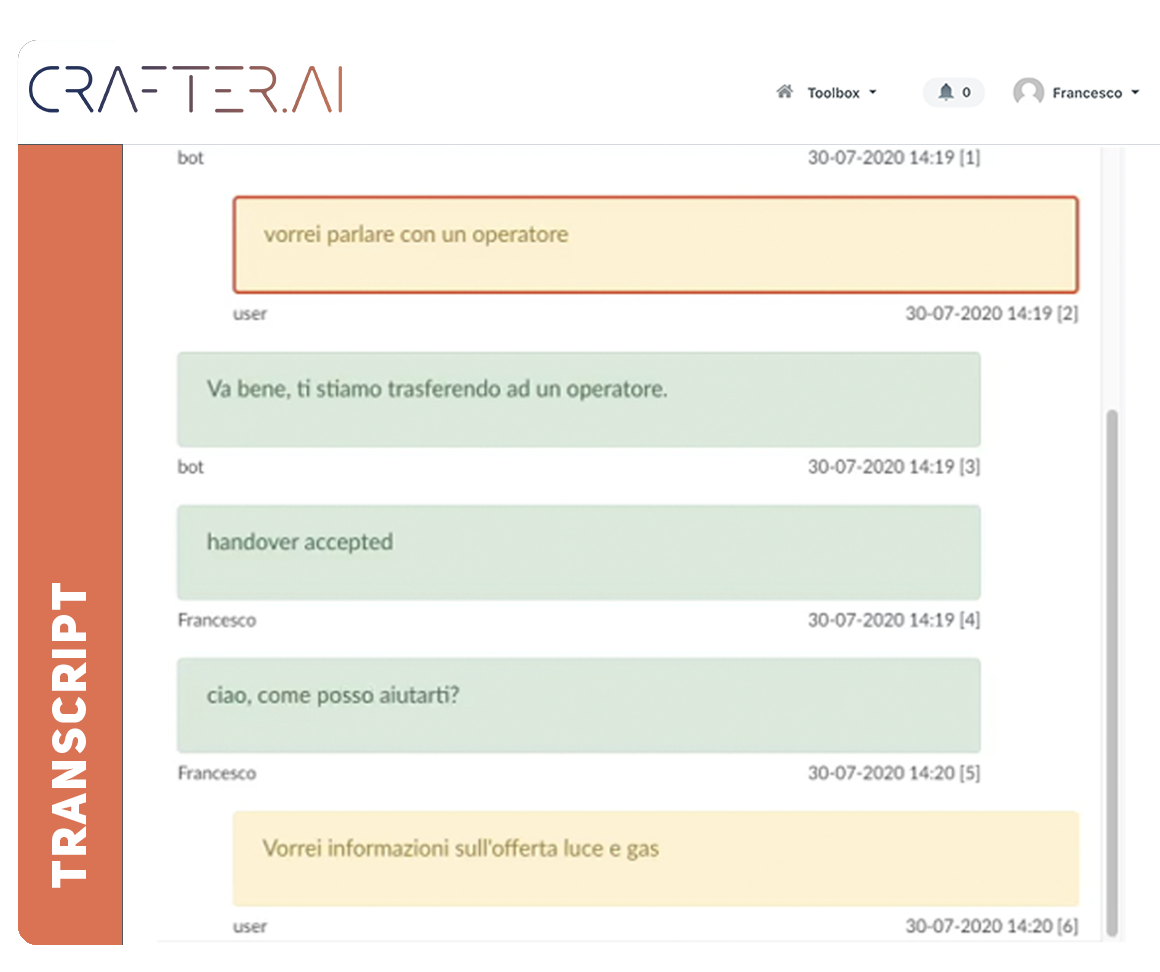 real-time
notifications between

customers

and

operators
Your agents will always know when a customer wants to talk to them thanks to crafter's notification system.
Just take off the autopilot and start chatting.
Agents will be able to focus on the quality of responses leaving 90% of repetitive conversations to the bot.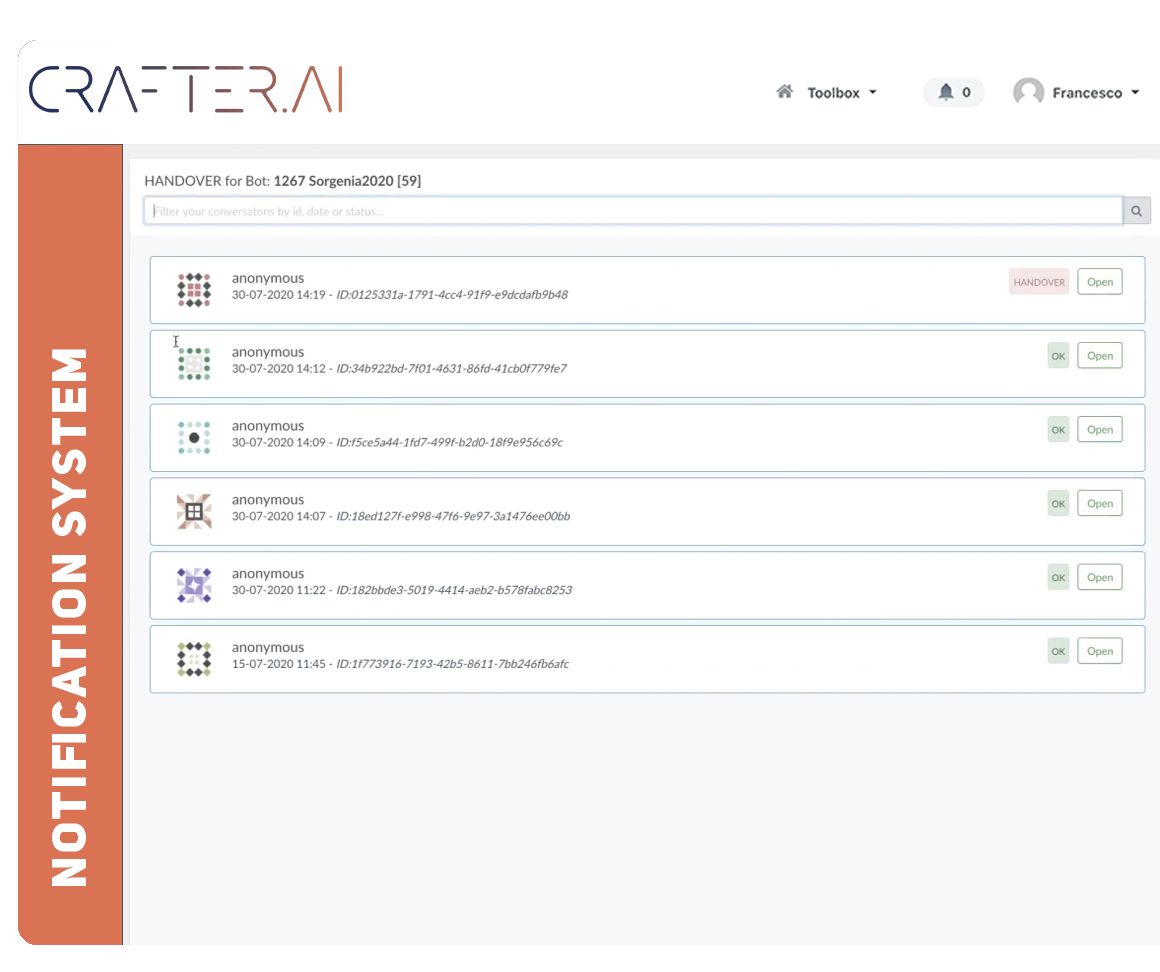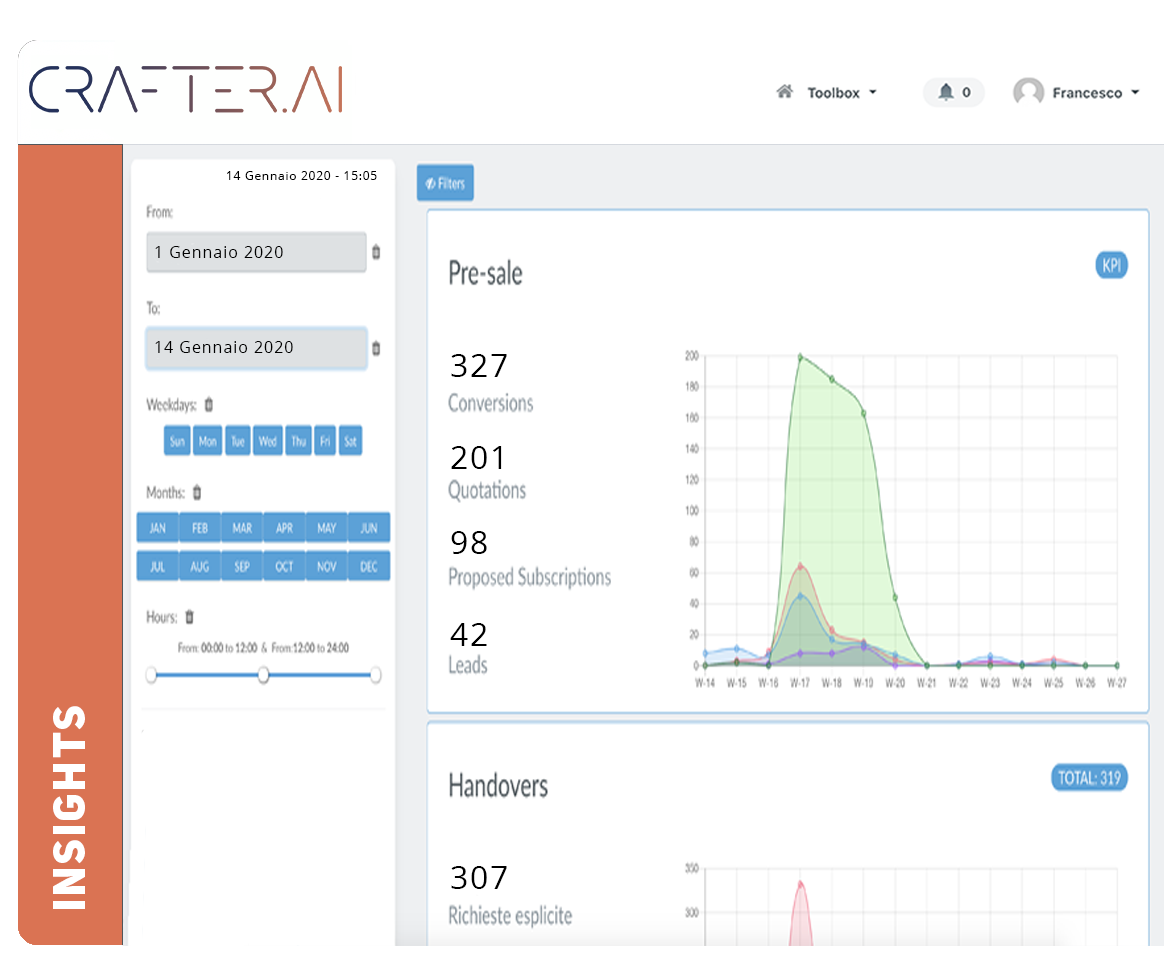 Use

analytics

to improve your

sales
You can understand how a campaign is doing, what are the most successful promotions, which is people workload, understand the greatest concerns of customers and analyze the performance of operators and chatbot.
We will contact you just to schedule your demo day.
You can integrate your ERP, CMS, CRM systems and much more.
Our bots can use the API of your systems (Sap, Microsoft Dinamycs, salesforce.com, etc…) to obtain the information useful to manage the conversation with your customers in the best way.
Our platform contains a number of brains (brains or features) to automate your business processes.
Contact us if you need a custom brain for your specific business domain.
CRAFTER.AI™ Conversational AI agents can speak any language.
Contact us if you need your virtual agent to interact in a specific language.