virtual assistants
for

IT

service desk

Conversational AI is a powerful tool to support IT processes.
Virtual assistants for IT service desk reduce development costs and increase productivity, taking charge of the IT redundant workloads.

Automation
of

IT service desk repetitive tasks
The IT Service Desk is dedicated to the management of redundant tasks, such as:
1. password reset
2. e-mail configuration and troubleshooting activities
3. configuration and management of printers and other devices
4. access management of the Wi-Fi network and possible troubleshooting
5. ITSM integration and management activities
6. account unlock
7. management of digital conferences
8. VPN troubleshooting
9. reporting of lost devices
10. requests for new equipment
and much more…
With

virtual assistants for IT

you can

automatically manage

the volumes of

requests to your Service Desk

and free up

time for added value activities.
troubleshooting automation
with virtual agents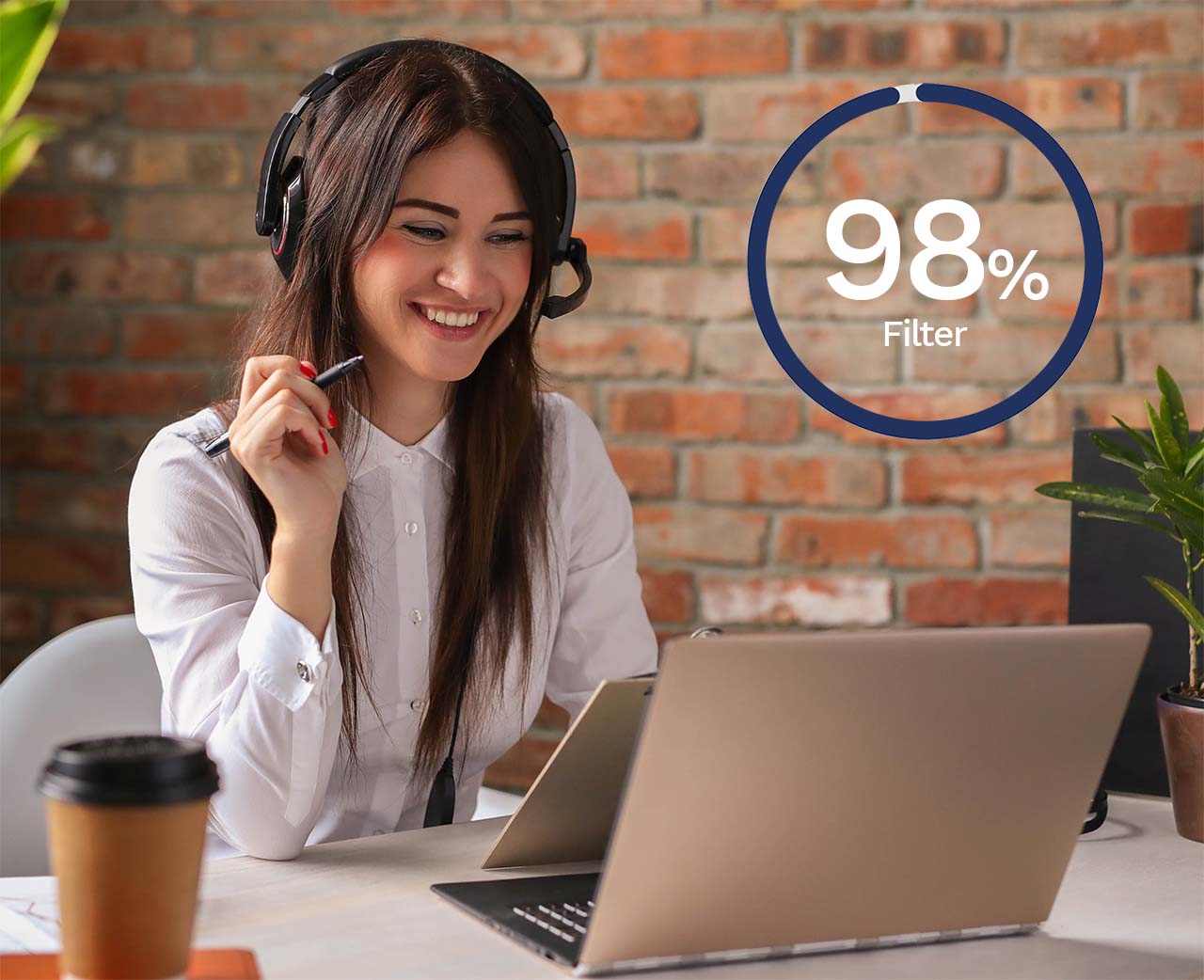 Virtual assistants for IT service desk created with CRAFTER.AI™ support the IT team by taking charge of repetitive requests volume autonomously, thanks to their high understanding and learning capacity.
Conversational AI agents can be easily integrated with any troubleshooting system (for example, ServiceNow and Remedy, identity management systems such as Active Directory and LDAP and IT platforms such as Cisco, VMware, AWS, Microsoft and others) and take care of the first level support and scale to operators only critical issues.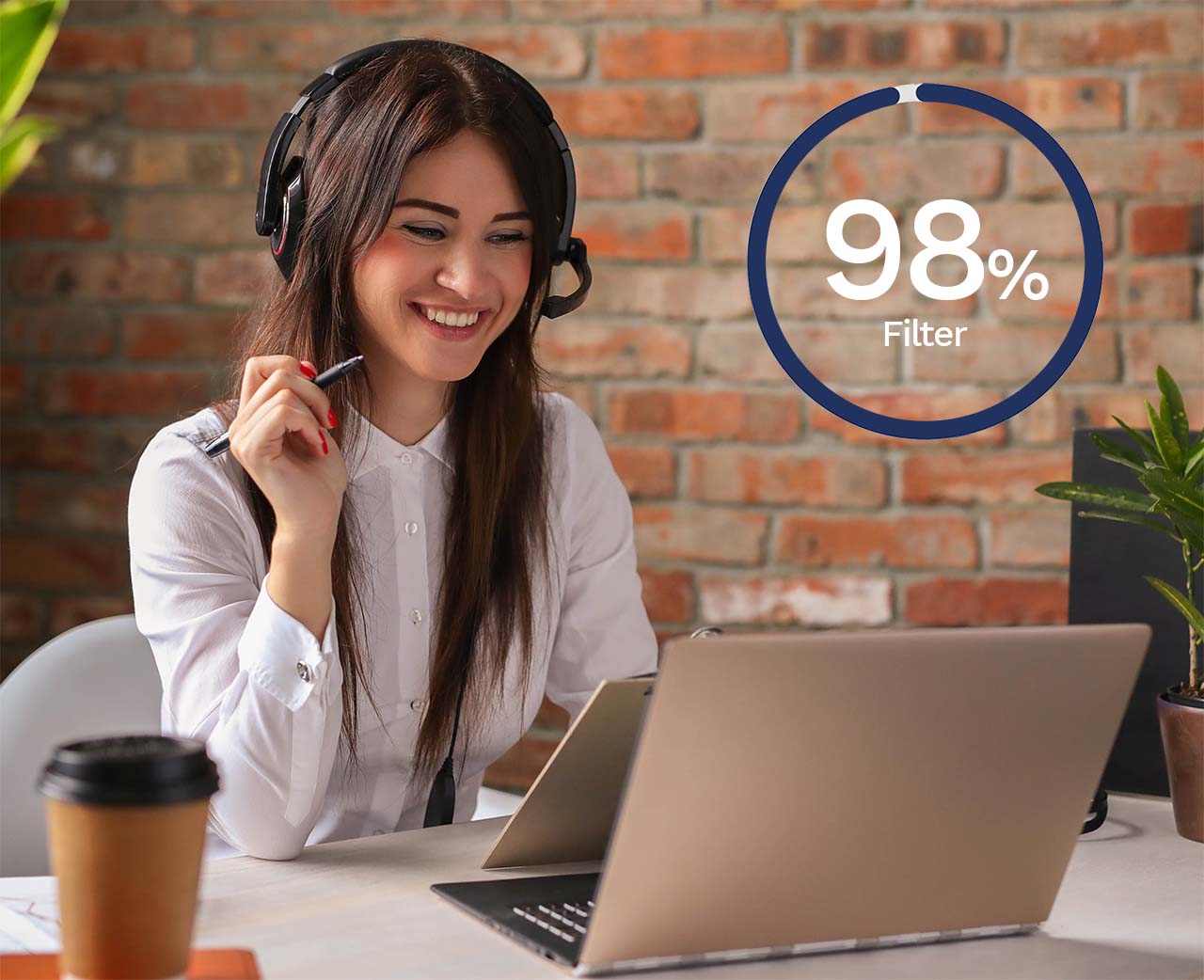 Optimize IT services
and increase




business

productivity

CRAFTER.AI ™ support the IT team to manage routine activities through a natural language conversation interface: for example, virtual assistants work along with the  IT team in sorting and assigning support requests, and escalate in case of need.
Conversational AI is a functional technology to improve the management of IT processes and optimize people's work. Thanks to the use of conversational AI agents, organizational productivity and ROI on individual processes are increased.
fast deployment
and




easy

integration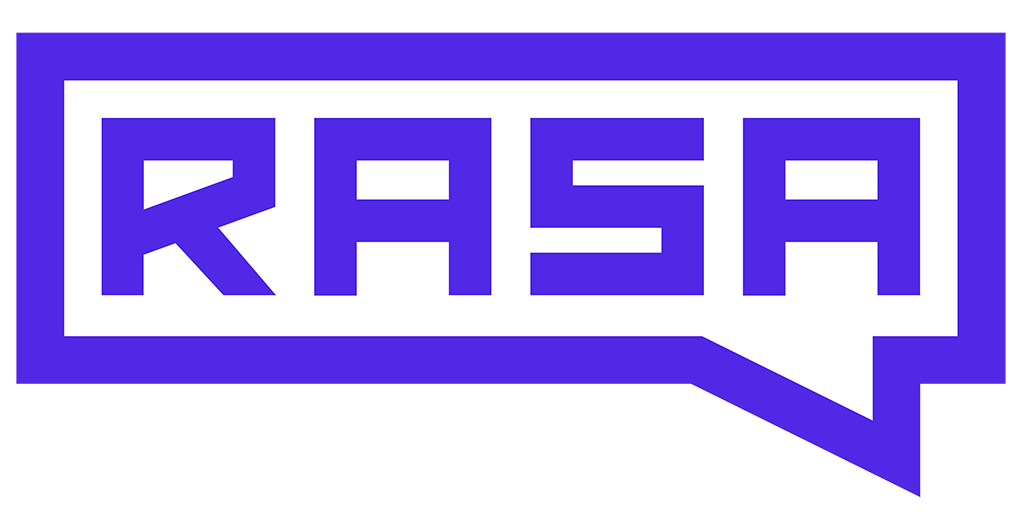 The CRAFTER.AI ™ platform was developed to support corporate innovation and digital transformation processes at competitive costs, thanks to artificial intelligence.
Our platform uses the RASA framework for the creation of customized and automated interactions in every business area (not only to support IT processes, but all horizontal functions (HR, Operations, Sales, Marketing Finance) and all vertical markets (Energy, Finance, Banking, Manufacturing, Healthcare etc.)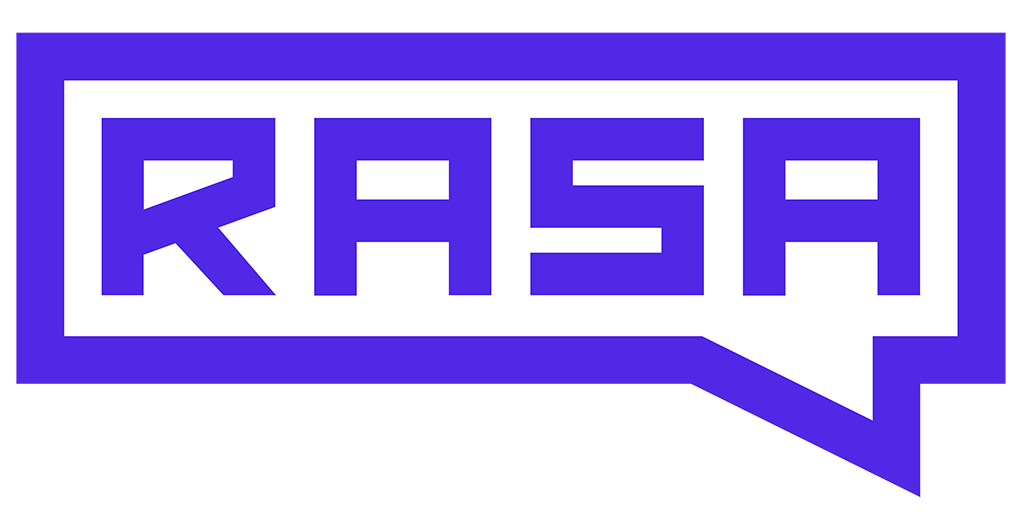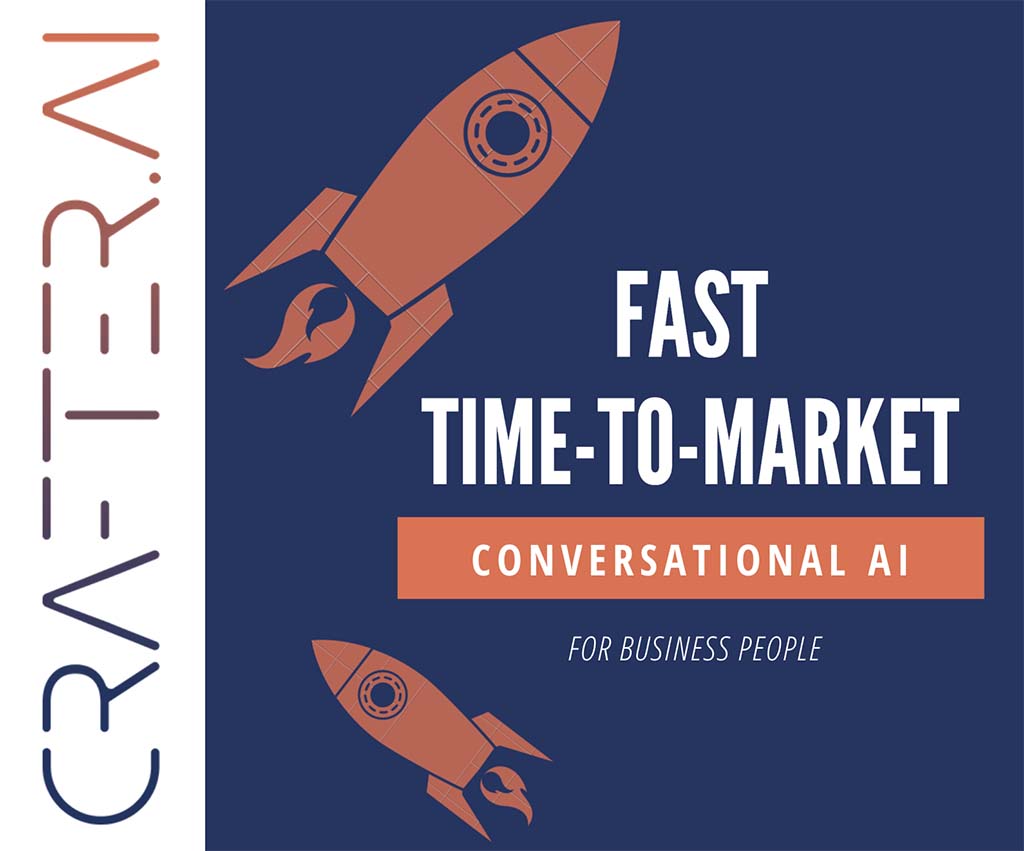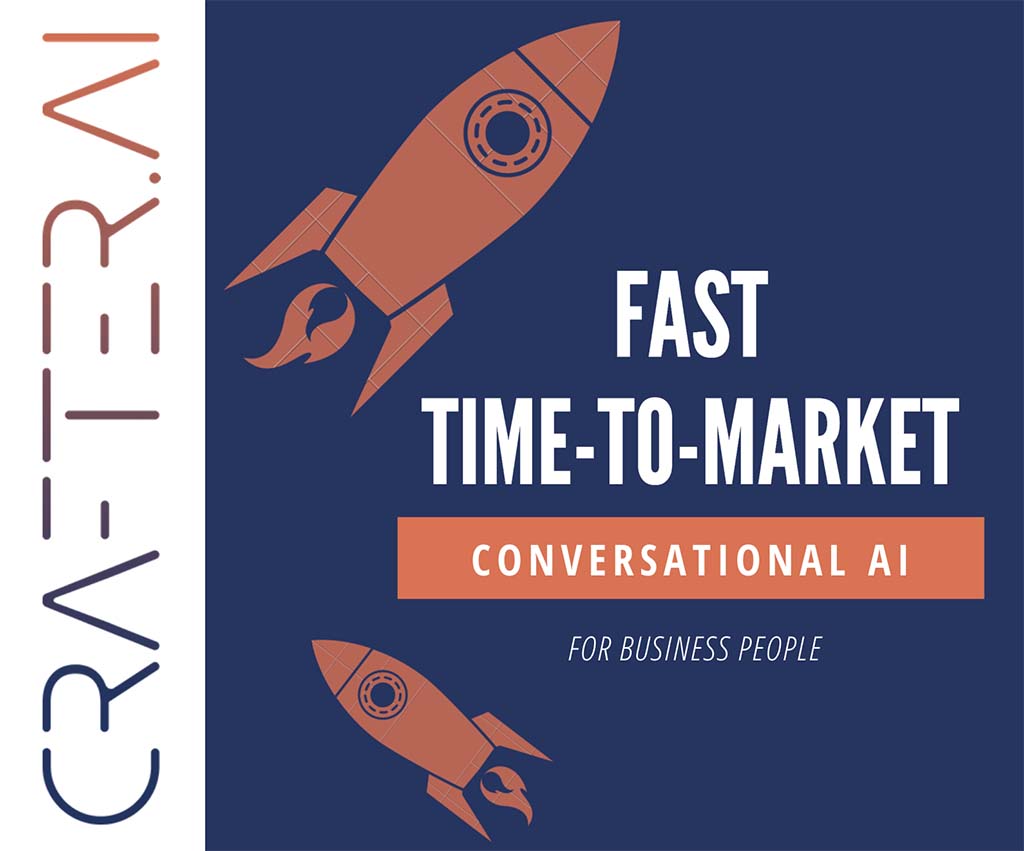 With CRAFTER.AI ™ you can reuse the models previously created with LUIS, Lex, Wit.ai, Dialogflow etc. thus optimizing your investments and efforts.
CRAFTER.AI ™ SaaS – Software as a Service model combined with RASA advanced framework, allow for a quick deployment of your virtual agent and easy integration into other systems and channels through API.


You can integrate your ERP, CMS, CRM systems and much more.
Our bots can use the API of your systems (Sap, Microsoft Dinamycs, salesforce.com, etc…) to obtain the information useful to manage the conversation with your customers in the best way.
Our platform contains a number of brains (brains or features) to automate your business processes.
Contact us if you need a custom brain for your specific business domain.
CRAFTER.AI™ Conversational AI agents can speak any language.
Contact us if you need your virtual agent to interact in a specific language.