Download
our

guides

and

join

our

Artificial Intelligence

and

chatbots

for

business
Cutting-edge companies are developing AI chatbots and machine-learning solutions to be integrated in every business: from retail to banking, manufacturing and healthcare.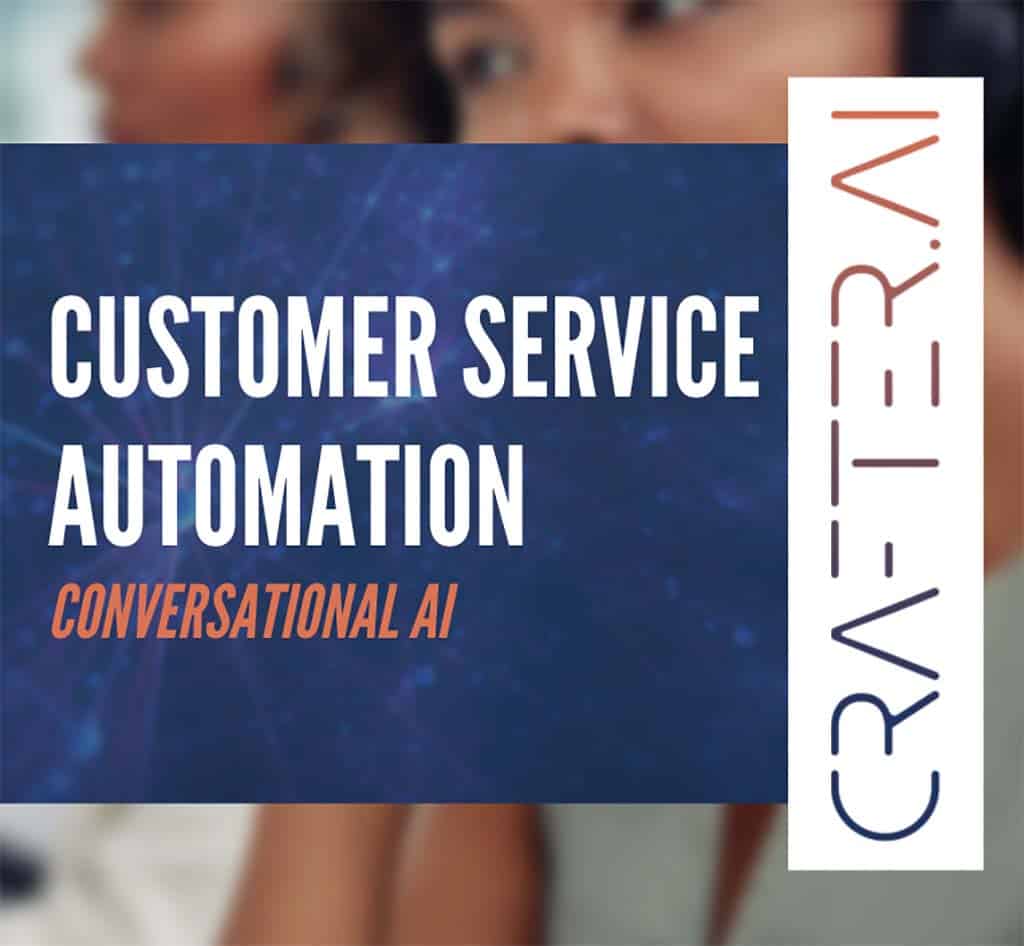 CUSTOMER

ENGAGEMENT

AND

 SERVICE

AUTOMATION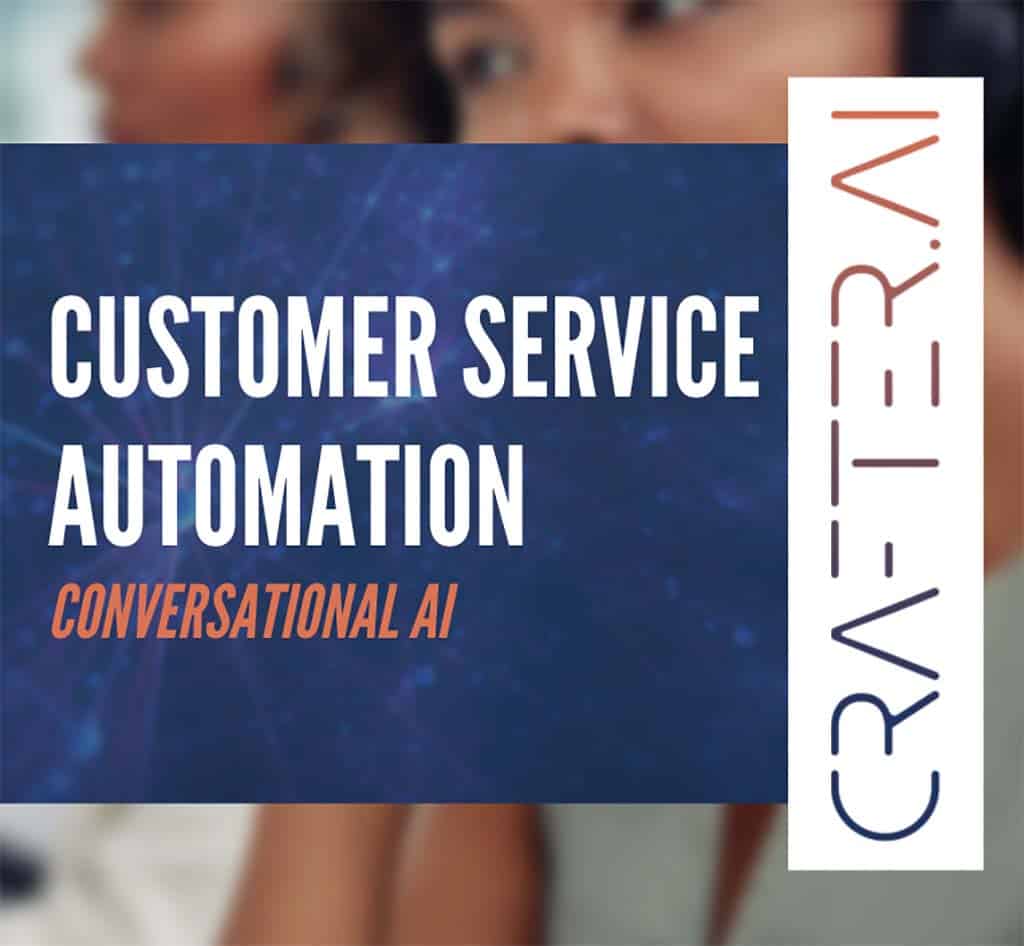 Within an effective customer service automation strategy, virtual agents are the contact touchpoint that allows not only to give instant answers to the customer, but also to engage them proactively.
How to

choose

a

chatbot

?




The

5 questions

to

ask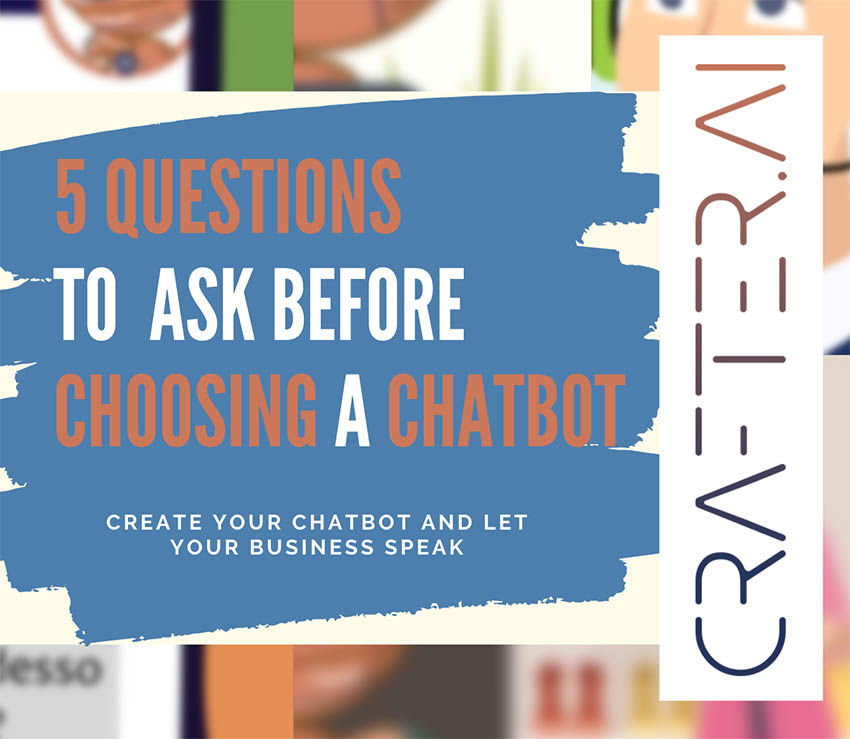 We have collected 5 useful questions to help even "non-AI-experts" to evaluate the best chatbot solution for their needs.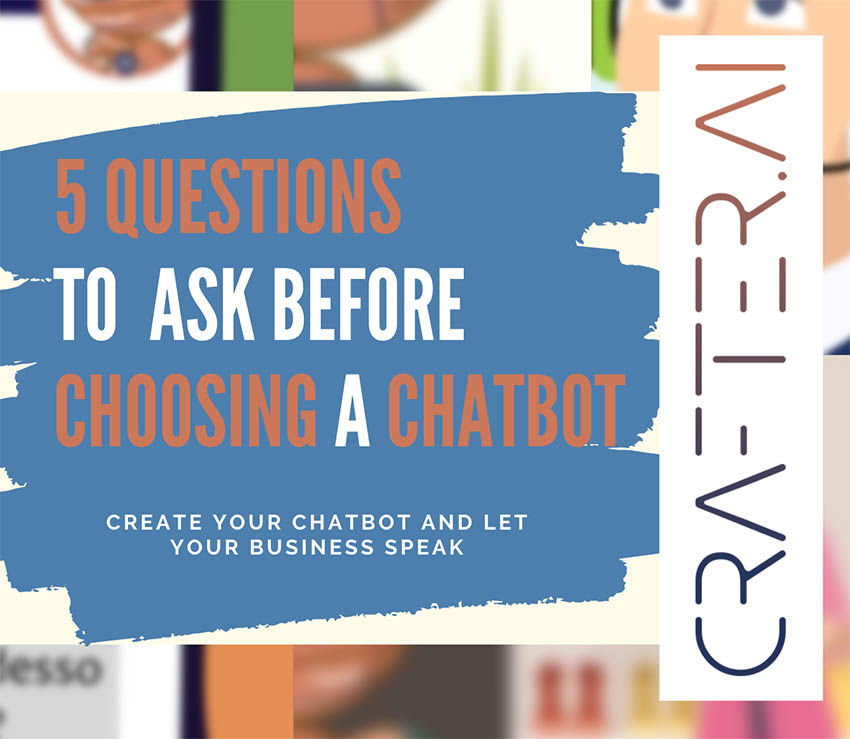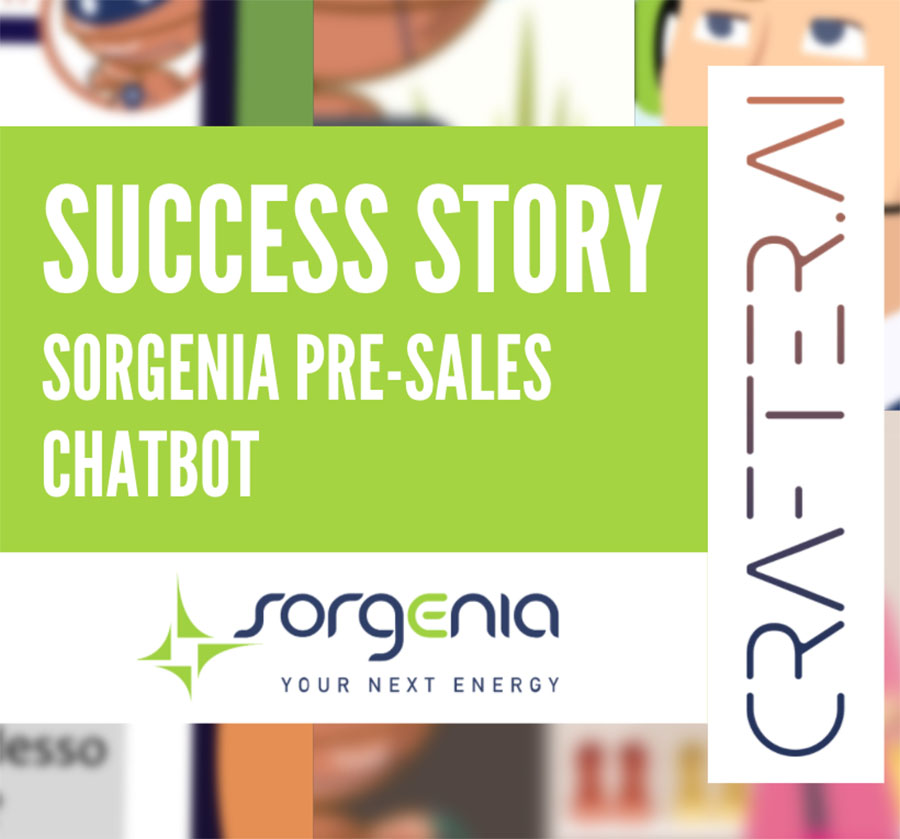 Sorgenia

pre-sales chatbot

case study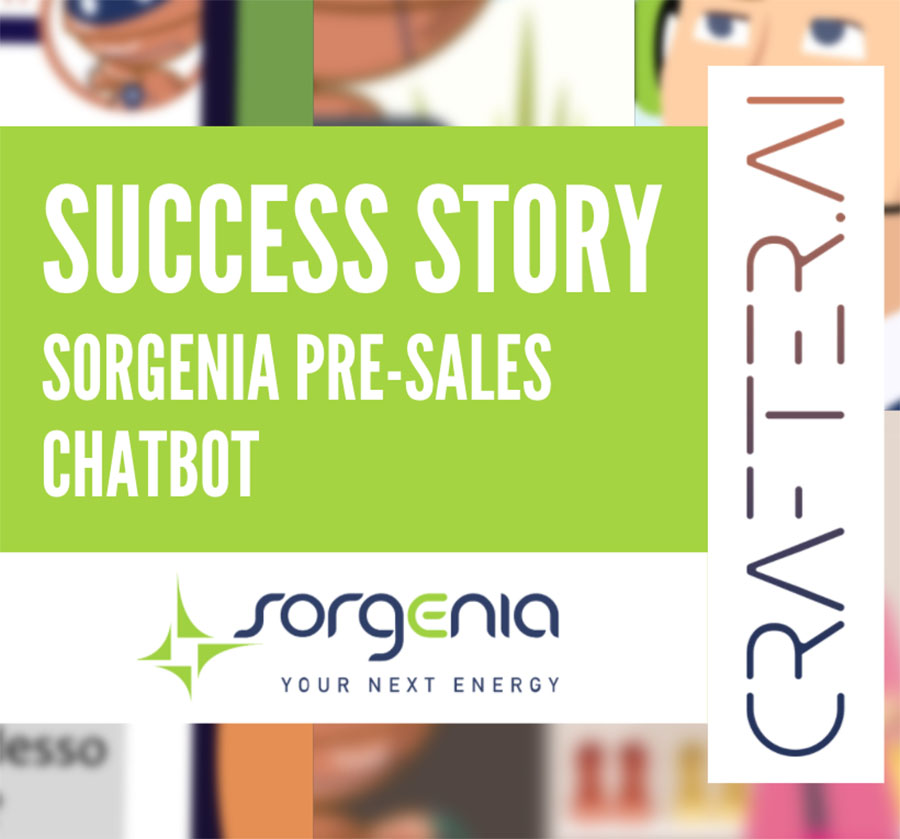 Sorgenia pre-sales chatbot is a bot that pursues sales objectives like lead generation, up-selling and cross-selling, gives help in filling out forms, contracts' subscription and provides support to call center operators.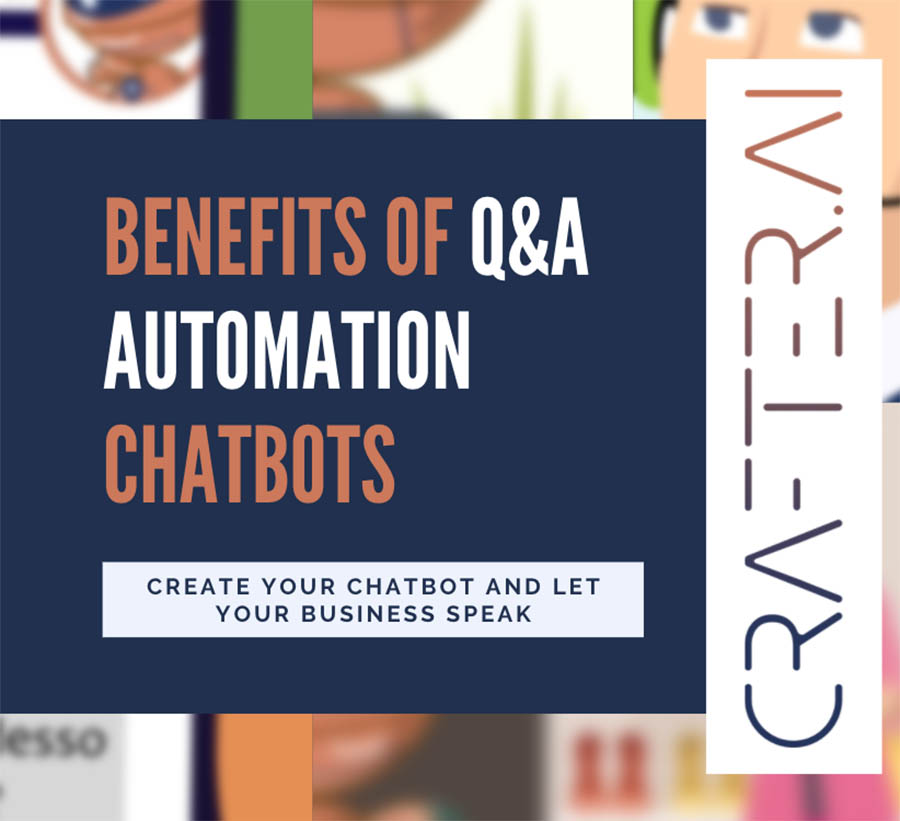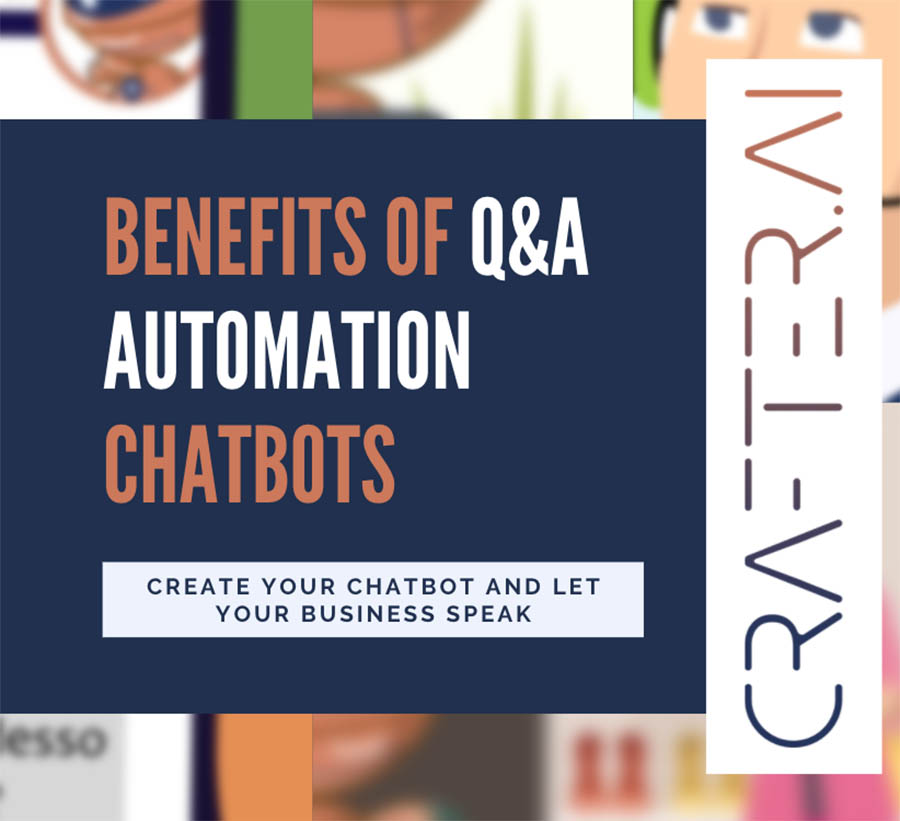 Q&A automation chatbots are becoming crucial in companies' customer care's strategies. They take care of customers' requests, reduce costs and optimize resources and represent a convenient solution to implement.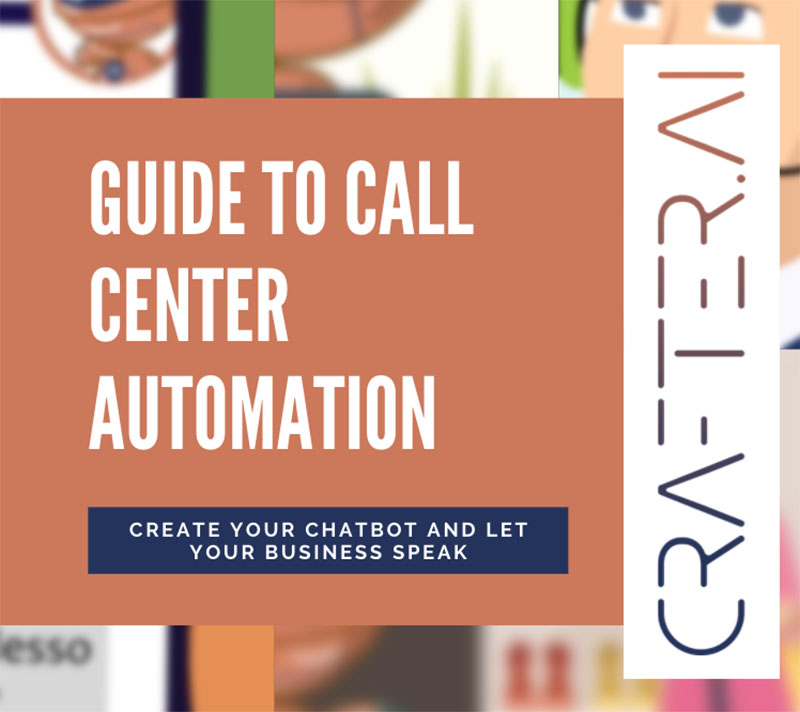 Chatbots
for your

customer care

strategy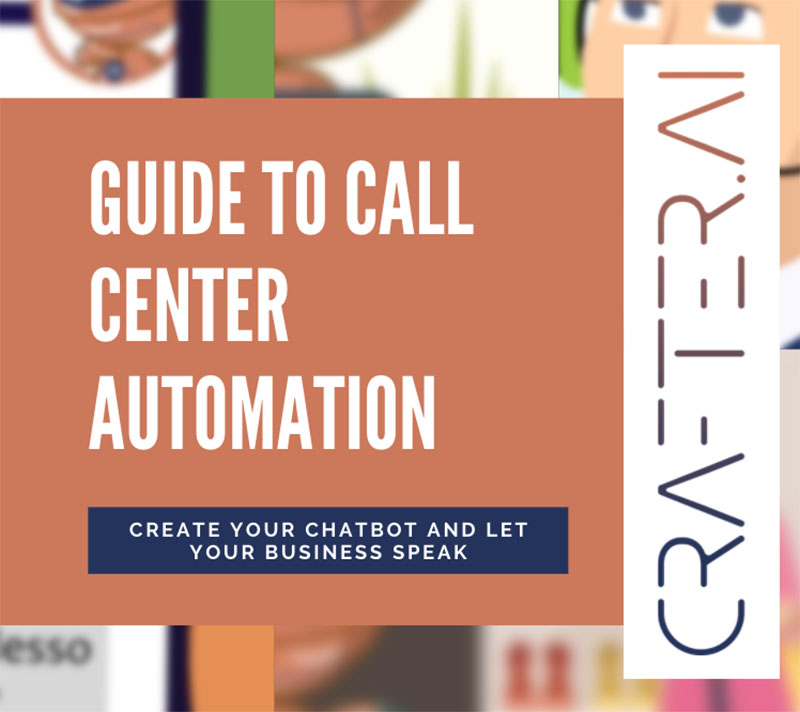 According to Gartner 70% of AI solutions are used for customer care purposes. The challenge is bringing chatbot and call centers together in a balance strategy.
Find out how to automate your call center.
Improve your

ERP systems management

with

chatbots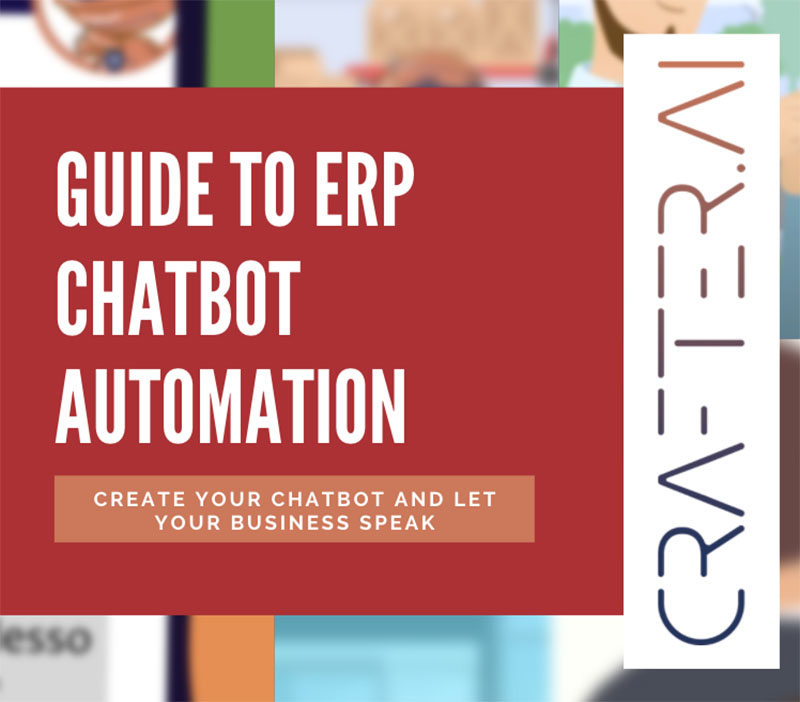 Recurring follow up activities associated to ERP systems occupy up to 42% of an entire working day.
Chatbot for ERP automation can simplify the way of working.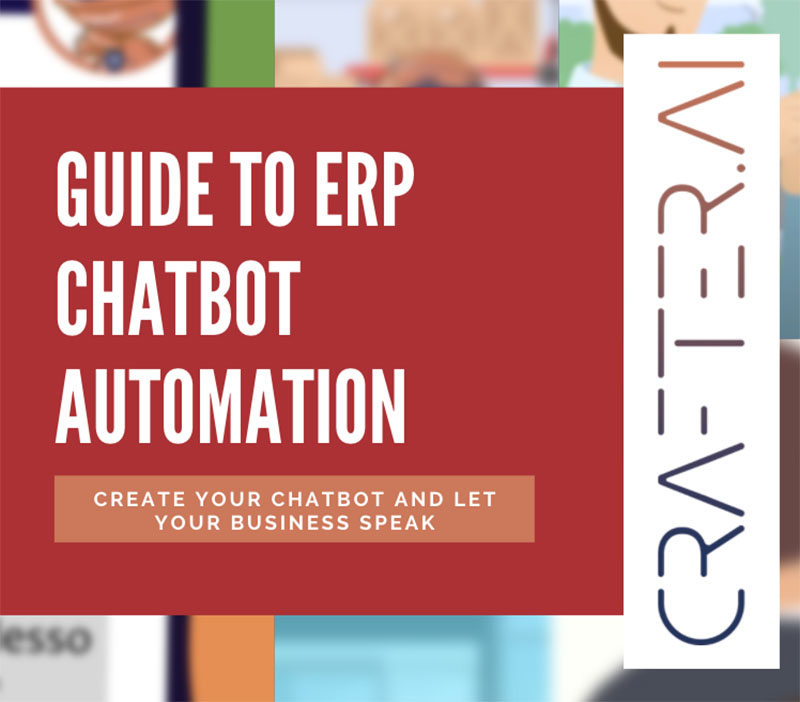 Boost
your

marketing campaigns

lead generation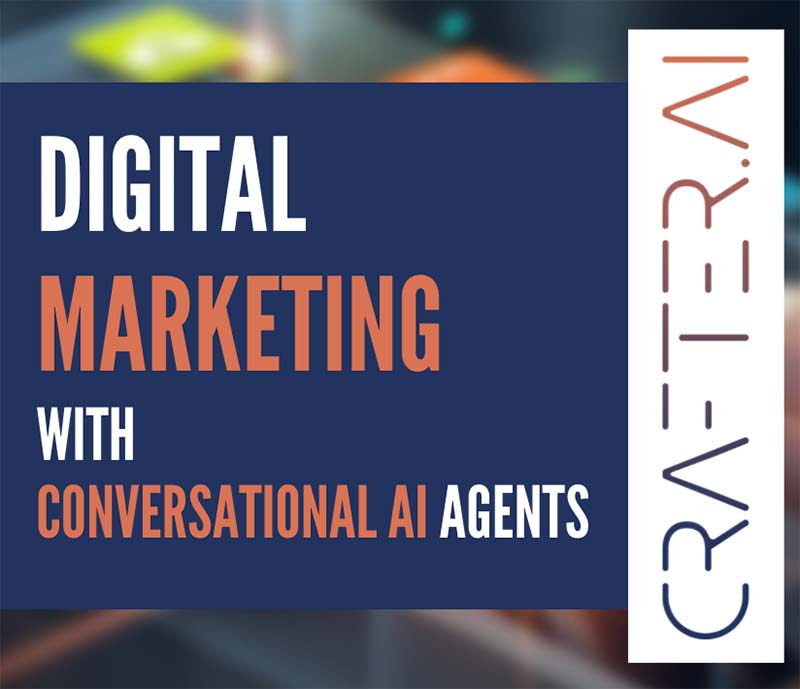 You can identify what a customer is looking for when navigating through your landing pages.
The chatbot will actively engage your customers starting up a conversation based on customer's interests.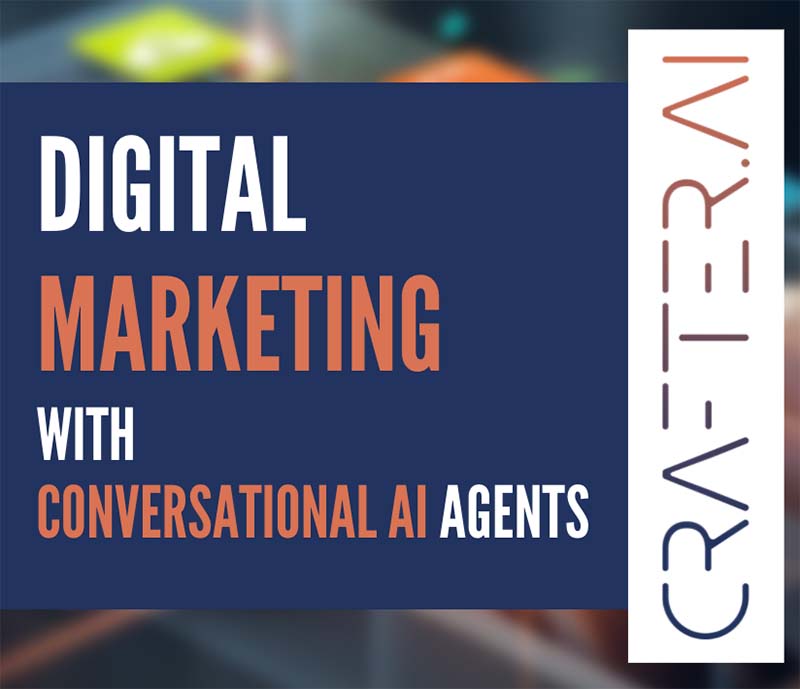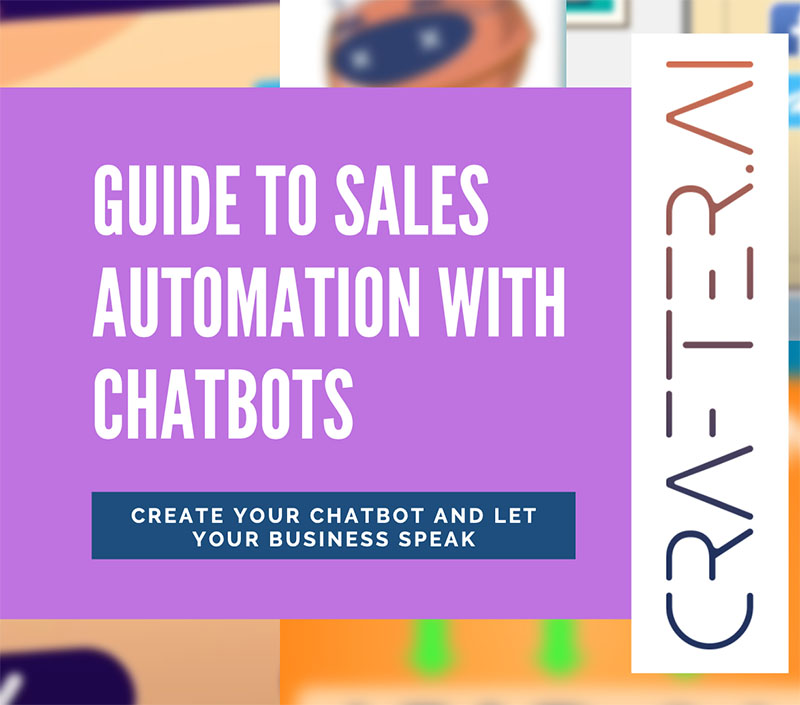 Automate
the entire

sales cycle

with

chatbots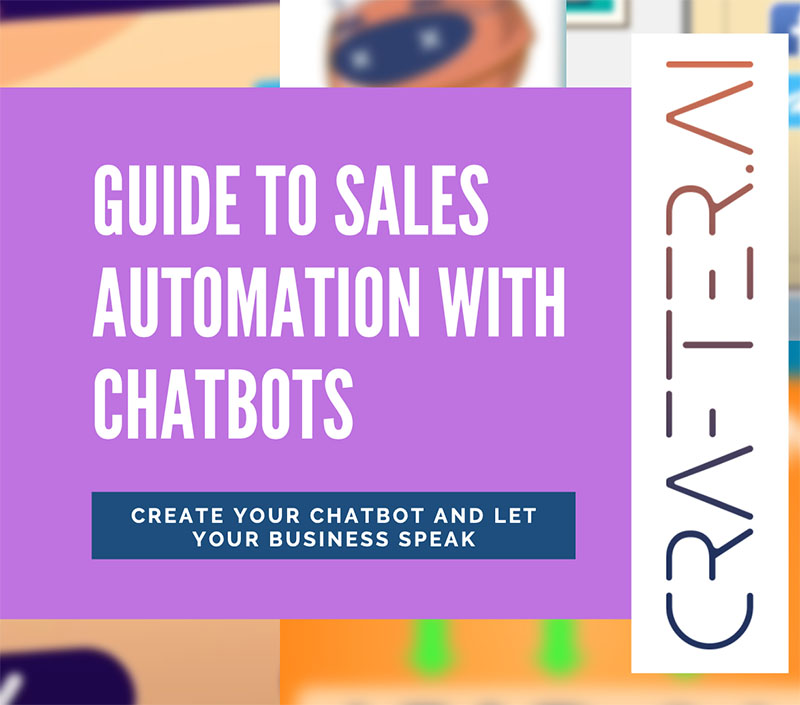 Chatbots are virtual sales agent that can interact via instant messages and start up the sales process, by answering to customers' FAQs, collecting data, profiling consumers and suggesting products.

What
make us

different

from other

platforms

?

Our "no-code" AI solution, based on a SaaS – Software as a service model, is specifically created for business managers and requires no coding or technical skills.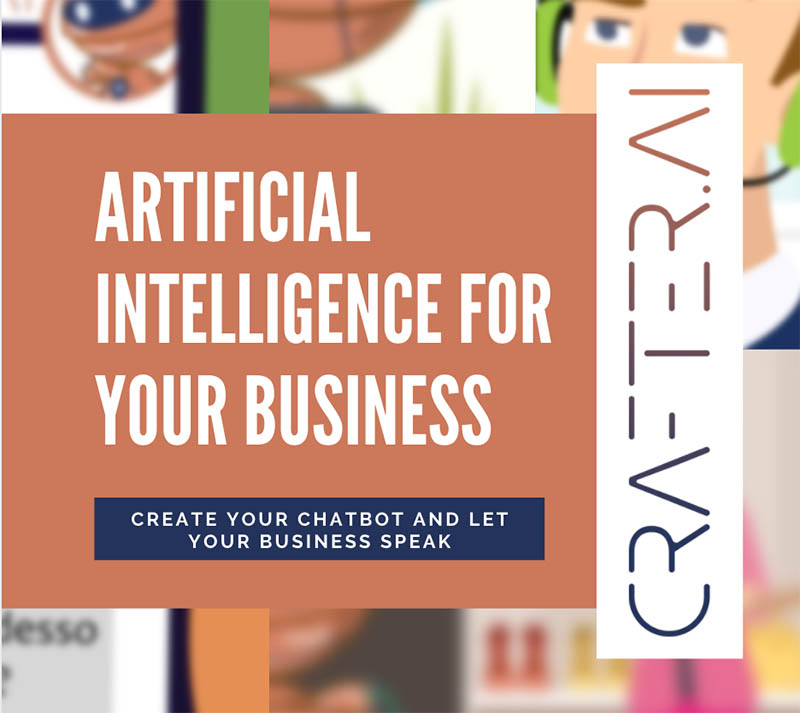 Introduction
to

chatbots

with

crafter.ai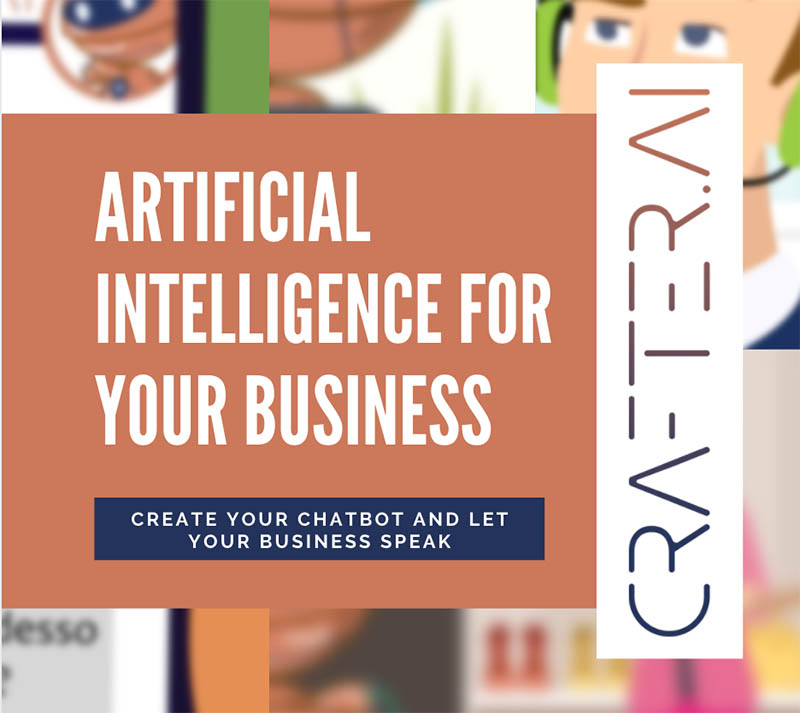 Artificial intelligence will help you to manage conversations with your customers and save up resources.
We offer a solution that cuts off automation development times up to 90%.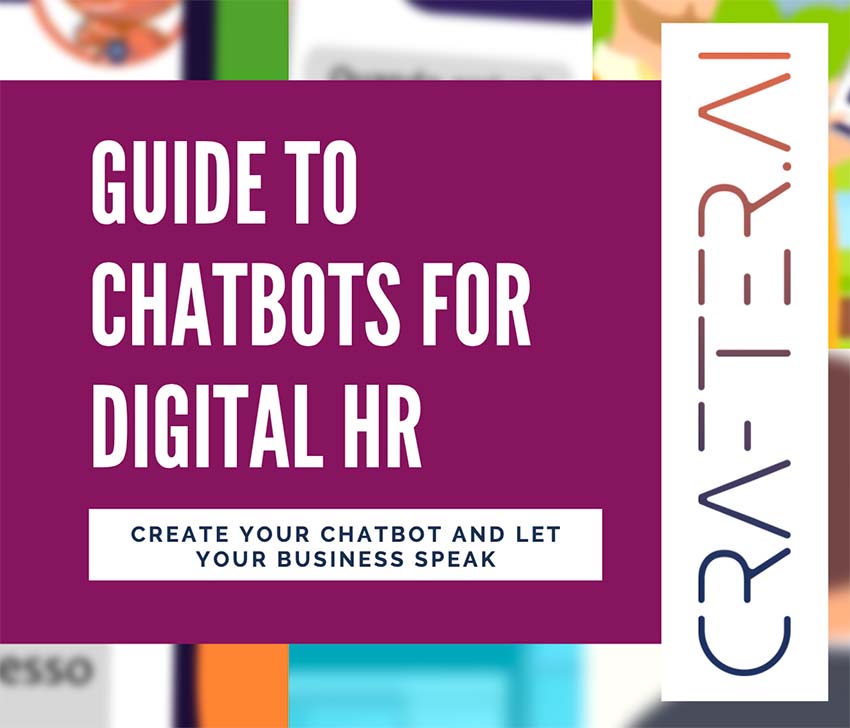 Introduction
to HR

chatbots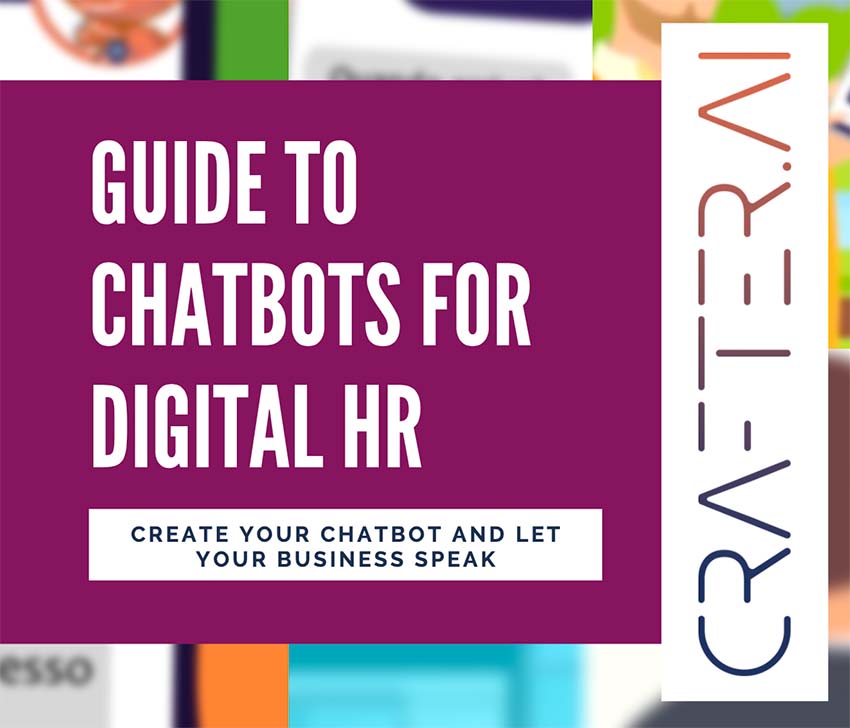 HR technology market is growing at a fast pace.
Today are on the market over 1.400 HR technology solutions providers and many of these are planning to integrate artificial intelligence, machine learning, cognitive interfaces, advanced analytics and sentiment analysis features…


You can integrate your ERP, CMS, CRM systems and much more.
Our bots can use the API of your systems (Sap, Microsoft Dinamycs, salesforce.com, etc…) to obtain the information useful to manage the conversation with your customers in the best way.
Our platform contains a number of brains (brains or features) to automate your business processes.
Contact us if you need a custom brain for your specific business domain.
CRAFTER.AI™ Conversational AI agents can speak any language.
Contact us if you need your virtual agent to interact in a specific language.