Conversational

AI

for

marketing

and

sales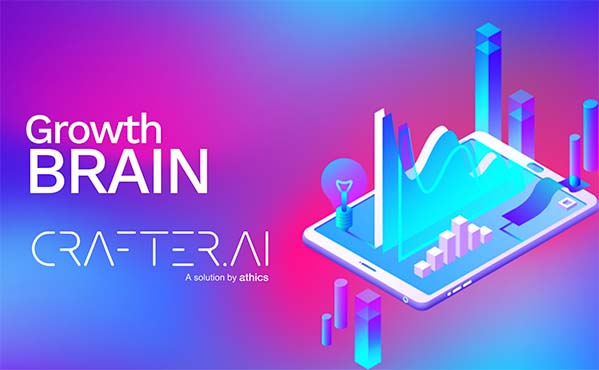 Conversational AI for Marketing and Sales transform landing pages into interactive conversations and increase the conversion rate of digital marketing campaigns.
Conversational AI Agents generate sales quotes on their own, retrieve customer contact information and pass the lead directly to sales people, integrating seamlessly with your CRM.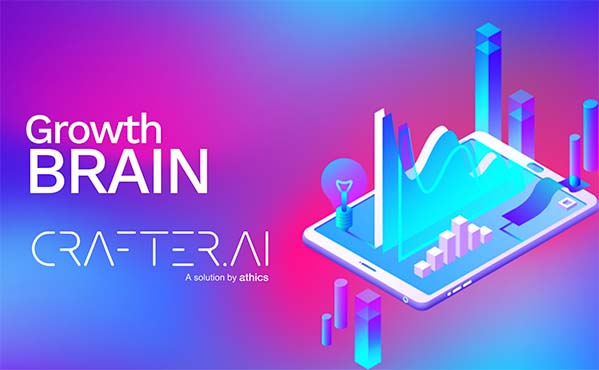 CRAFTER.AI ™ real use case facts
Manage conversations independently
Savings on training costs

60%

60%

Reduction of development costs

90%

90%

Increase in conversion rate

23%

23%

Increase in productivity

70%

70%
Interactive landing pages
with virtual agents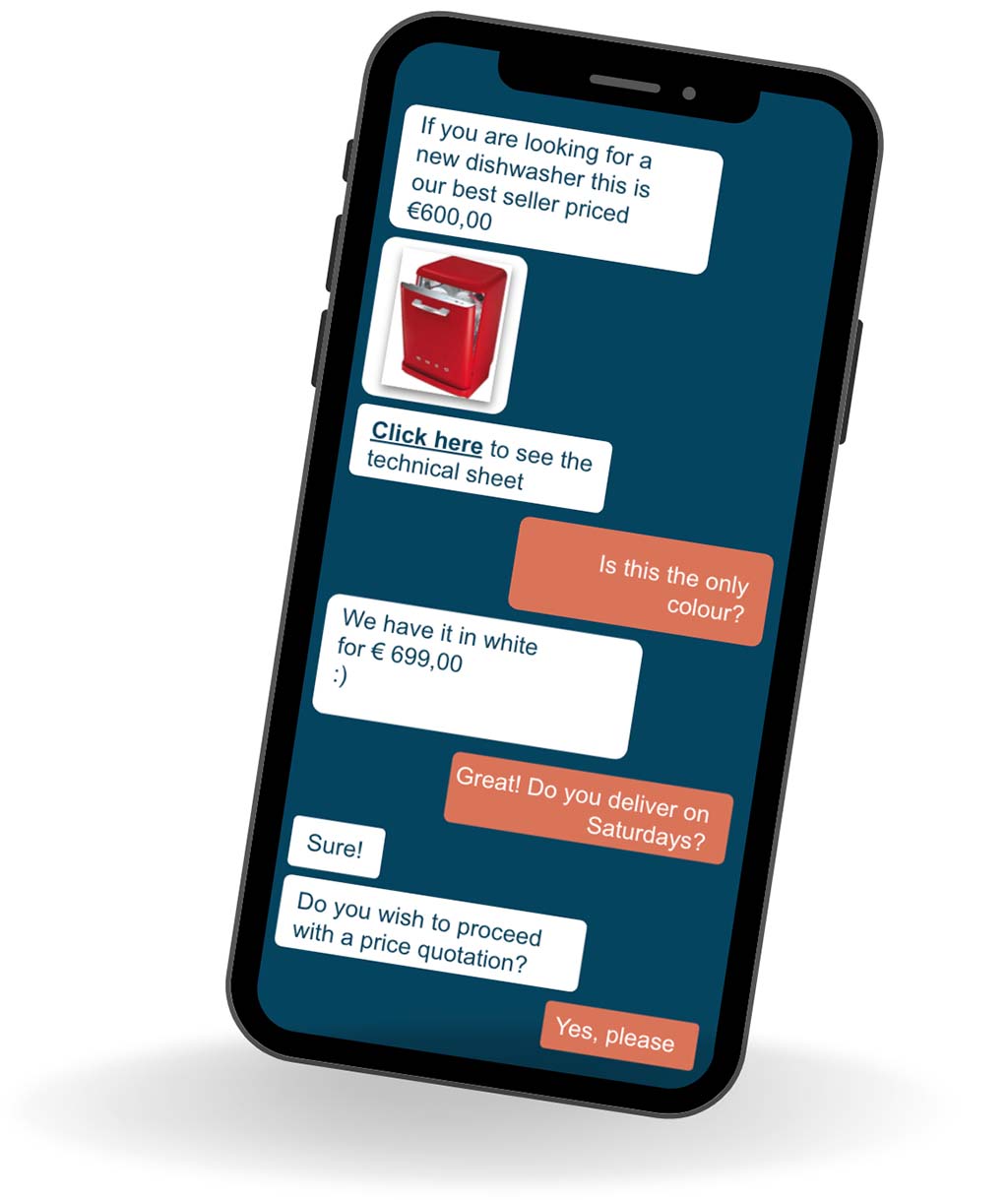 By activating personalized and real-time conversations on your landing pages you can reduce the drop rate of customers and increases the acquisition rate of new leads.
Customers require immediate services, answers and assistance: virtual assistants identify what customers are looking for and engage them by starting the conversation with the topic of her/his interest.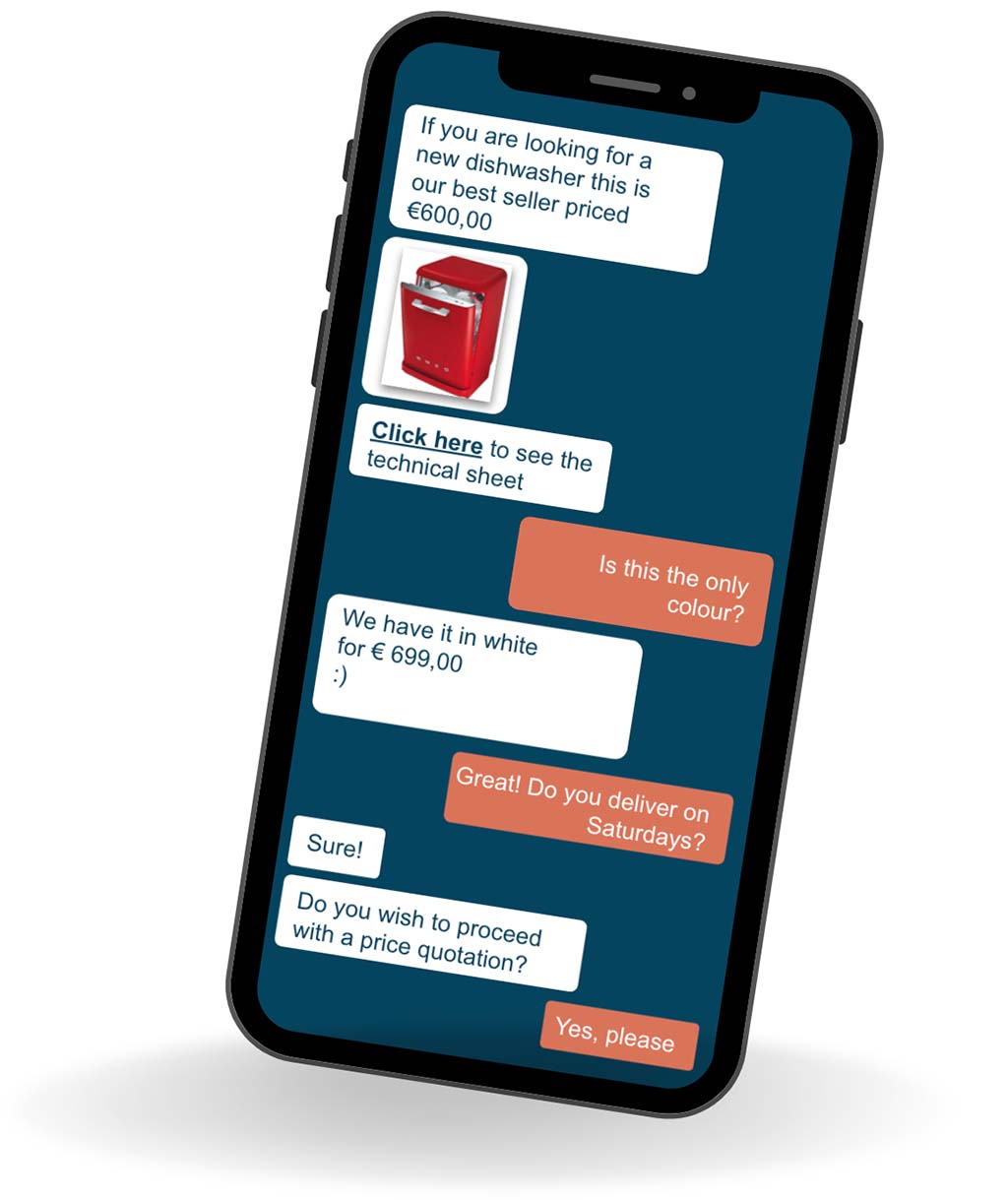 Virtual assistant for

lead generation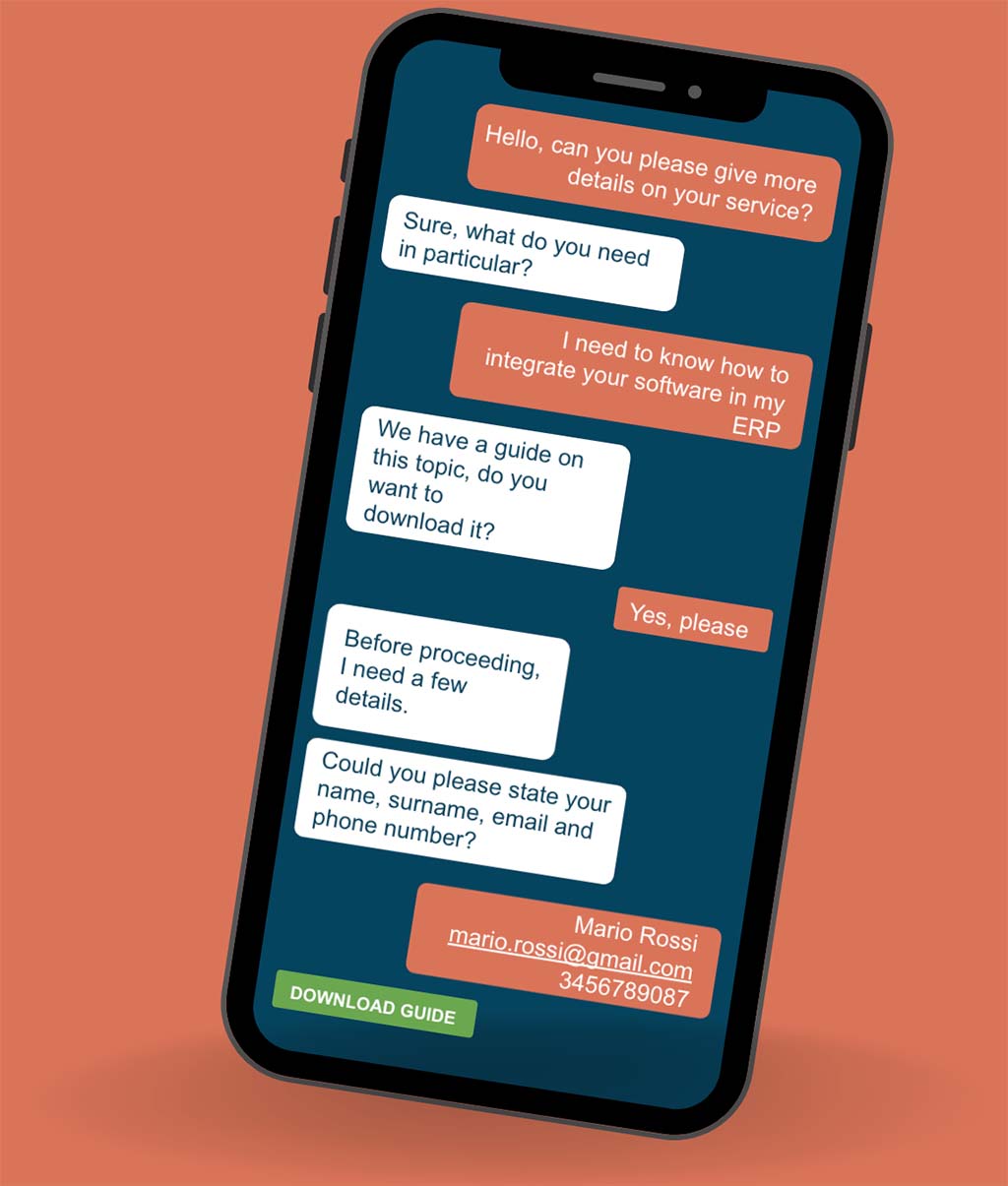 Conversational AI for Marketing and Sales know what services and products your customers are looking for.
They increase sales opportunities and customer acquisition rate.
In particular, you can assign your virtual assistant specific lead generation objectives such as:
#Download a report
#Registration to events
#Activation of coupons
# Make a phone appointment or pass the conversation to a real person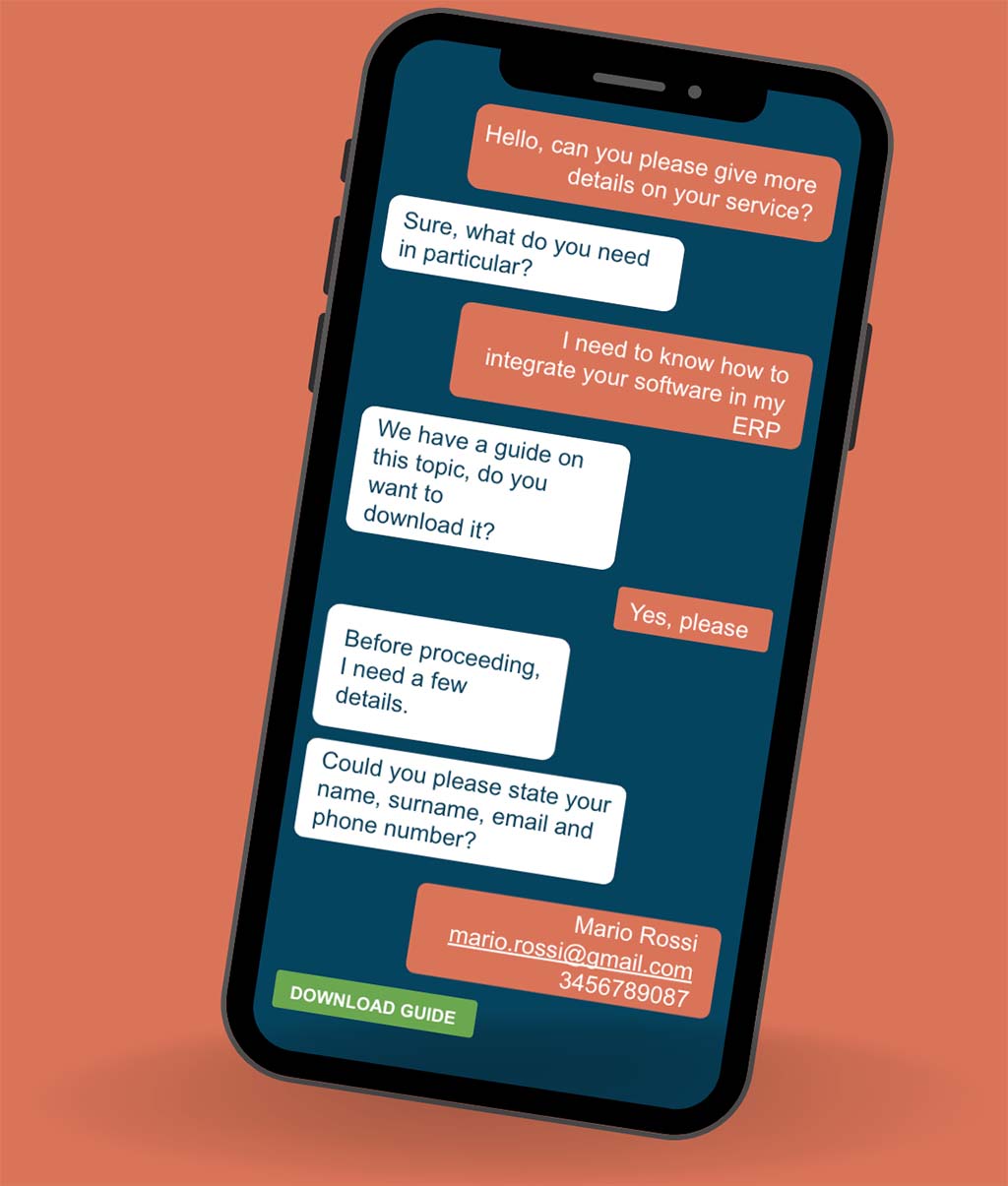 sales automation
with virtual agents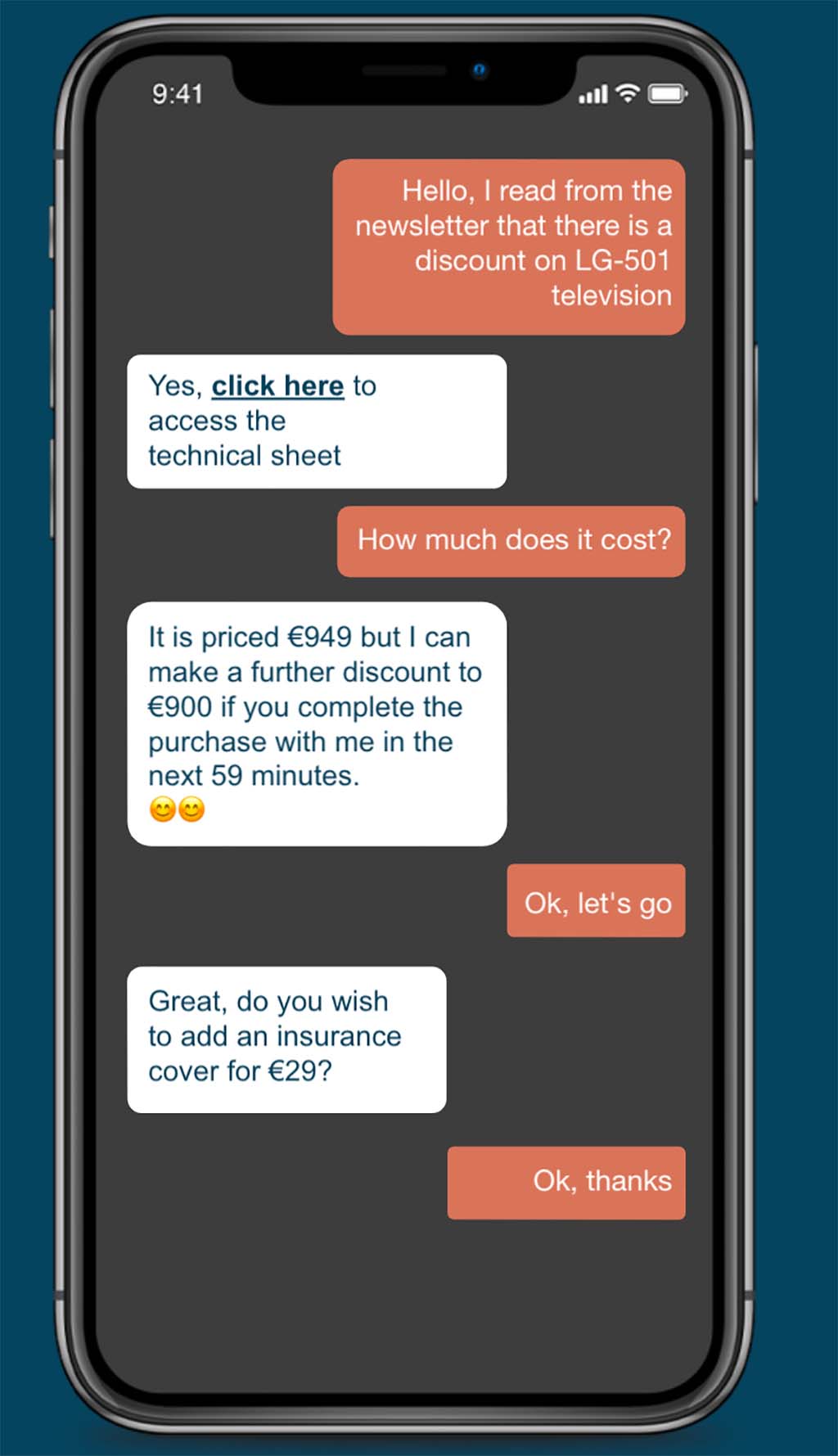 With conversational AI agents you can set sales goals and up-sell and cross-sell services and offers at specific points of the ongoing conversation.
Virtual agents contribute to the lead generation and send qualified leads to the sales pipeline in your CRM.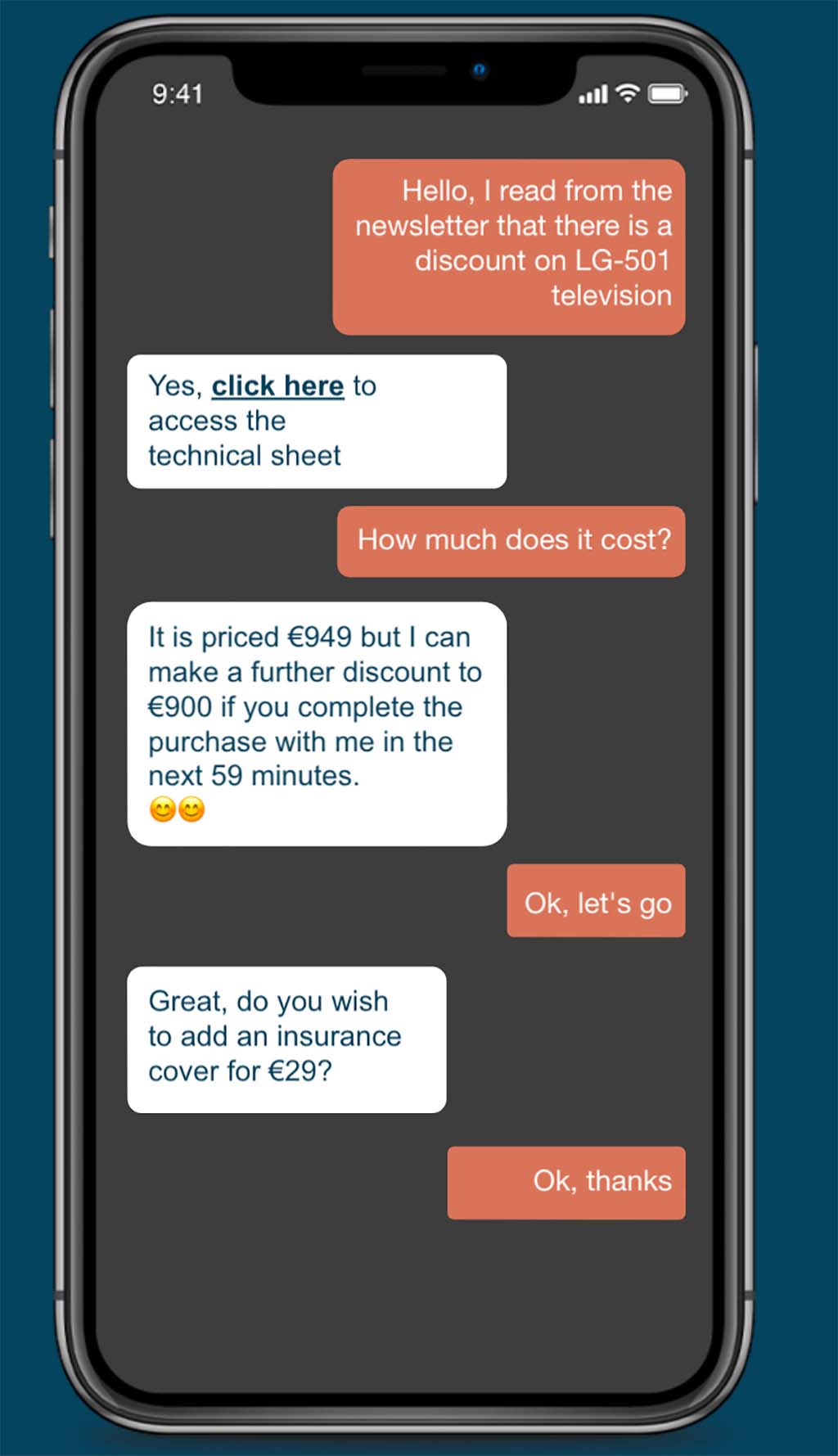 optimize
your

marketing

budget
Thanks to the direct engagement, you can increase the effectiveness of marketing campaigns, reduce the cost of retargeting, decrease the drop rate of landing pages, reduce the cost per contact and increase the acquisition rate of new leads.
Awareness
They engage the customer with relevant information
Results: Reduce the drop rate
consideration
They guide the choice of the most relevant contents.
Results: Lower budget on retargeting campaigns
conversion
They help to use the most effective promotion
Results: + 23% lead acquisition
retention
They support data analysis.
Results: Create effective campaigns in less time

CRAFTER.AI ™


multi-channel

and

integrations

Thanks to virtual assistants, organizations can establish "one to one" relationships with their target engaging with customers through their favorite channels.
In addition, Conversational AI Agents can be inserted into sponsored ads to increase the acquisition rate of new customers.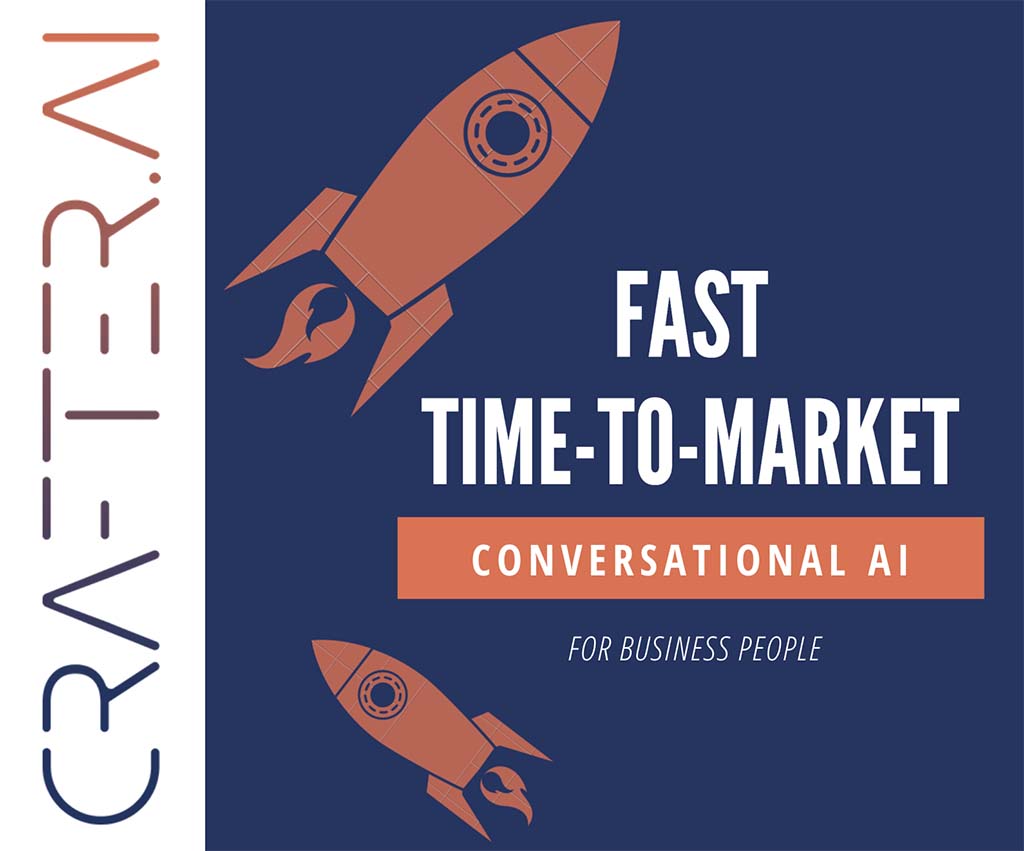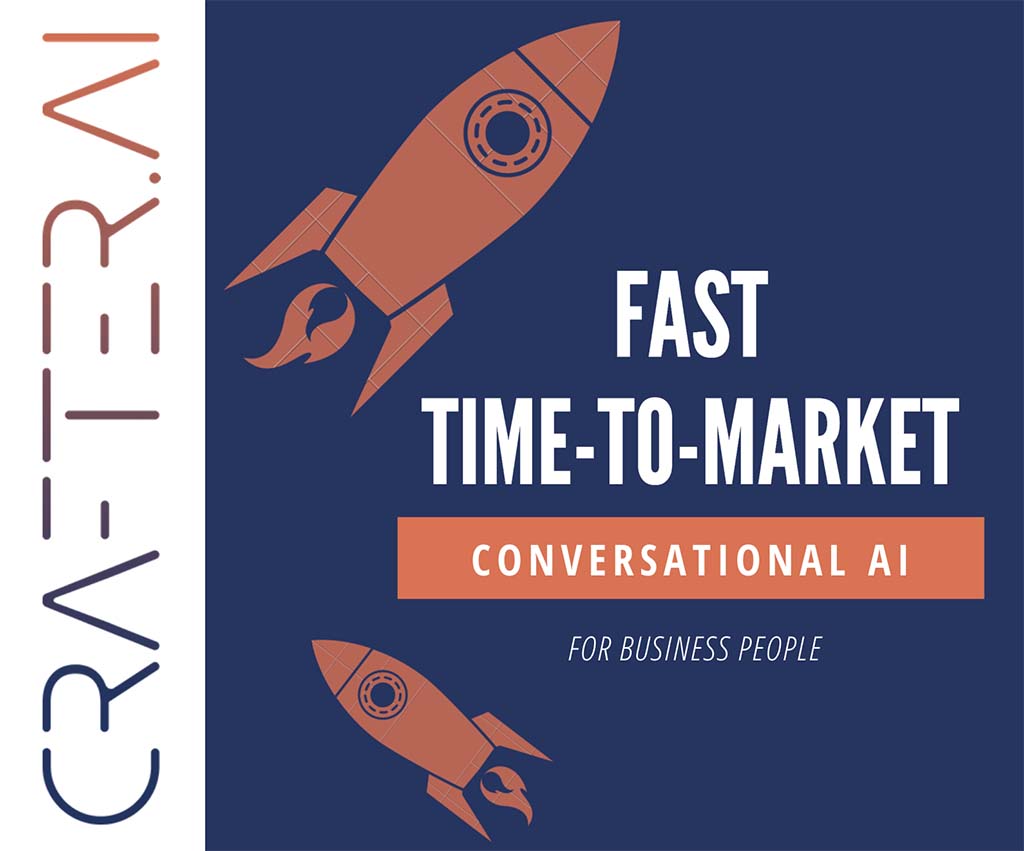 With CRAFTER.AI ™ you can select from a ready to use brains' library the functionality that best suits your needs (Q&A, lead generation, handover etc.) You can easily deploy your virtual assistant in 6 simple steps. For any customization you may need, we are available to create your own conversational AI solution in a few weeks.


You can integrate your ERP, CMS, CRM systems and much more.
Our bots can use the API of your systems (Sap, Microsoft Dinamycs, salesforce.com, etc…) to obtain the information useful to manage the conversation with your customers in the best way.
Our platform contains a number of brains (brains or features) to automate your business processes.
Contact us if you need a custom brain for your specific business domain.
CRAFTER.AI™ Conversational AI agents can speak any language.
Contact us if you need your virtual agent to interact in a specific language.