crafter.ai 
works on behalf of your

 business
Process automation with crafter.ai means getting several benefits.
Find out how!
YOU CAN CREATE YOUR CHATBOT INDEPENDENTLY
Our platform will guide you step by step through to the creation of your bot, till production.
When you need to change the bot, or add new functions, there will be no need to rely on your IT, you will make the changes yourself.

In a project, quite often, only 10% of the code is artificial intelligence.
Our platform delivers also the remaining 90% of traditional code you will not have to write, so that you will focus on the real automation only.
That's why with our SaaS platform we allow you to cut production times up to 90%.
Activate your 30 days free trial.
No need to associate a credit card.
YOU CAN INTEGRATE YOUR CRM, ERP, CMS AND MUCH MORE
Our bots can use the APIs of any of your systems (Sap, Microsoft Dinamycs, Salesforce.com, etc …) to obtain information useful for managing the conversation with your customers more effectively.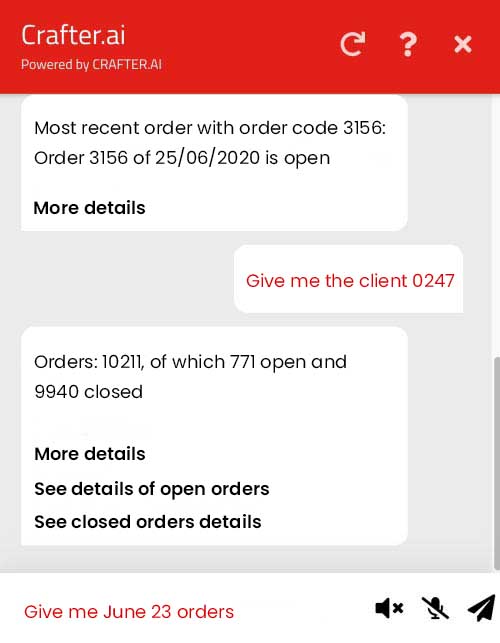 take advantage of digital channels
Entrust the communication of your channels to the artificial intelligence of crafter.ai
You can integrate your chatbot into your digital channels and make them smarter: website, Facebook Messenger, Telegram, Whatsapp or App.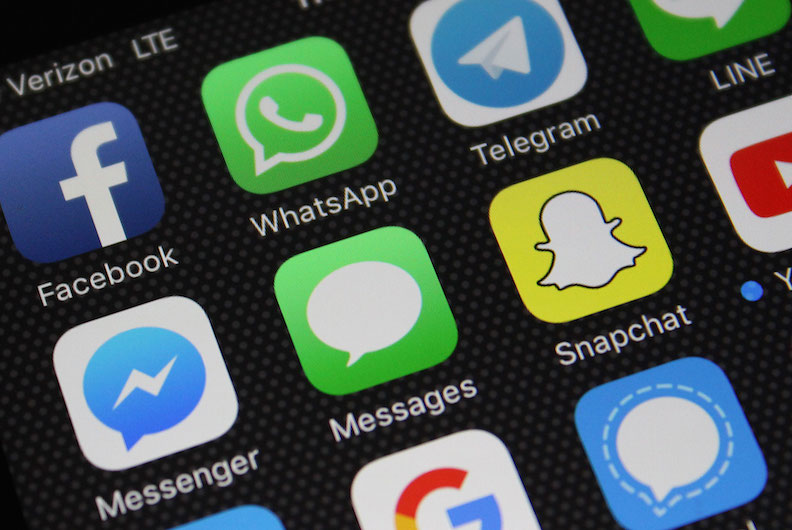 SELL MORE BY INCREASING YOUR CONVERSIONS
Your bot independently manages the entire sales process, from contact to contract.
Our platform and the bots generated by it are designed to handle large numbers of requests because we take advantage of the latest artificial intelligence and machine learning technologies.
OPEN A NEW COMMUNICATION AND FEEDBACK CHANNEL
You can create advertisements targeted to your customers' behavior.
You can push offers or store data for future retargeting or remarketing campaigns to be managed by your bot.
Improve the performance of your products and services thanks to real-time feedback.

Watch your business grow with chatbots
30 days free trial

Credit card is not required

2 demonstration templates included (in Italian and English)

Free onboarding

Free demo of the features
integrate crafter with a single line of code
Your bot can be integrated into your systems as easily as copying and pasting a single line of code or send it to your webmaster.
Later, when you want to update your bot, just edit it in our platform and update it with a click!
In addition to increasing sales and reducing costs, your chatbot helps your people get better at their job so that they can focus on more important conversations, such as up-selling and cross-selling proposals.
You can increase the productivity of your call center by over 70%.
analyze your data in real time
Do you want to know the questions your customers ask?
Crafter.ai's analytics help you better understand conversions, quotes, subscriptions and all of the most important processes kpi.
In addition, our analytics allow you to monitor customer engagement while they chat with your bot.

USE the microphone and DO IT in different languages
Your customers will be able to speak directly to your bot with the microphone and crafter will respond with his voice.
Our bots speak several languages including: English, Spanish, Italian and Russian.

update your bot with one click
Whenever you change your bot replies, you'll be able to push into production the updated version of your bot with a single click. 
A chatbot generated with crafter.ai, is the ideal tool for training your employees.
Thanks to a chatbot, you can make all the knowledge bases related to your business available at any time and anywhere.
You can also provide people you hire with a chatbot tutor to guide them in their new job.

treat your customers with the same attention they would receive in a store
Have you ever entered a store and been "pampered" by the staff with great care for your needs?
Now you can enjoy this experience on the net too thanks to chatbots, with which you can:
Get help choosing products and services

Get answers to all your questions

Make your choices faster

Make payments safely and securely


Be treated like an important customer


START
A

FREE

TRIAL OF

CRAFTER.AI

NOW